Is Kim Kardashian Having Another Baby? Kanye West Wife Wants to Use Surrogate Again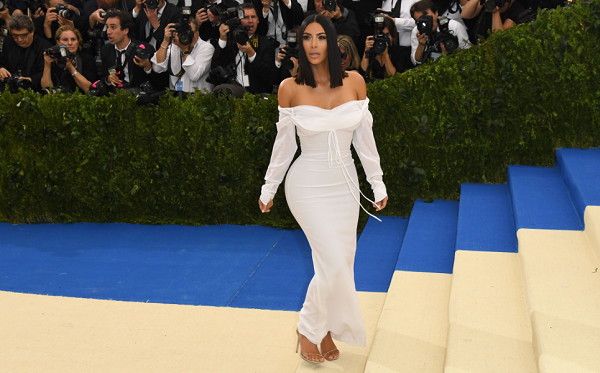 Keeping Up With the Kardashians star Kim Kardashian welcomed daughter Chicago West last week with the help of a surrogate, and baby fever is apparently still raging for the beauty mogul. New reports claim Kardashian wants to add a fourth baby to her growing family.
"Even before Chicago was born, Kim was talking about asking the surrogate to carry her next baby," a source told People magazine on Wednesday. "She's so happy with the whole process and thrilled with the surrogate."
Kardashian, who is married to rapper Kanye West, has given birth to 4-year-old daughter North West and 2-year-old son Saint West. But in both pregnancies, she suffered with preeclampsia (a serious condition of high blood pressure in pregnant women) and placenta accreta (when blood vessels grow too deeply into the uterine wall).
Despite the troubles she faced during both pregnancies, both children were born good health. But health concerns kept her from bearing her third child herself.
Chicago was delivered complication-free on January 15 thanks to Kardashian's surrogate.
"Kanye and I are happy to announce the arrival of our healthy, beautiful baby girl. We are grateful to our surrogate who made our dreams come true with the greatest gift one could give and to our wonderful doctors and nurses for their special care," Kardashian said in her announcement.
The identity of Kardashian's surrogate remains unknown. But People confirmed in September the surrogate was an African-American woman in her mid-20s. The woman already had birthing experience as the mother of two sons, whom she shares with her husband of five years. His identity has also been kept secret.
According to People's source, West was not against the idea of having more children via surrogate. The 40-year-old rapper was reportedly "bonding with the surrogate's husband in the delivery room" on the day Chicago was born.
Kardashian, who has five siblings, previously said she wants to have several children. West reportedly suggested having as many as six or seven kids.
"Kim definitely wants more kids," the source said. "She is so happy being a family of five. She wants the family to get even bigger."