Kim Kardashian Speaks Out After Tabloid Reports on Her 'Bad Skin Day'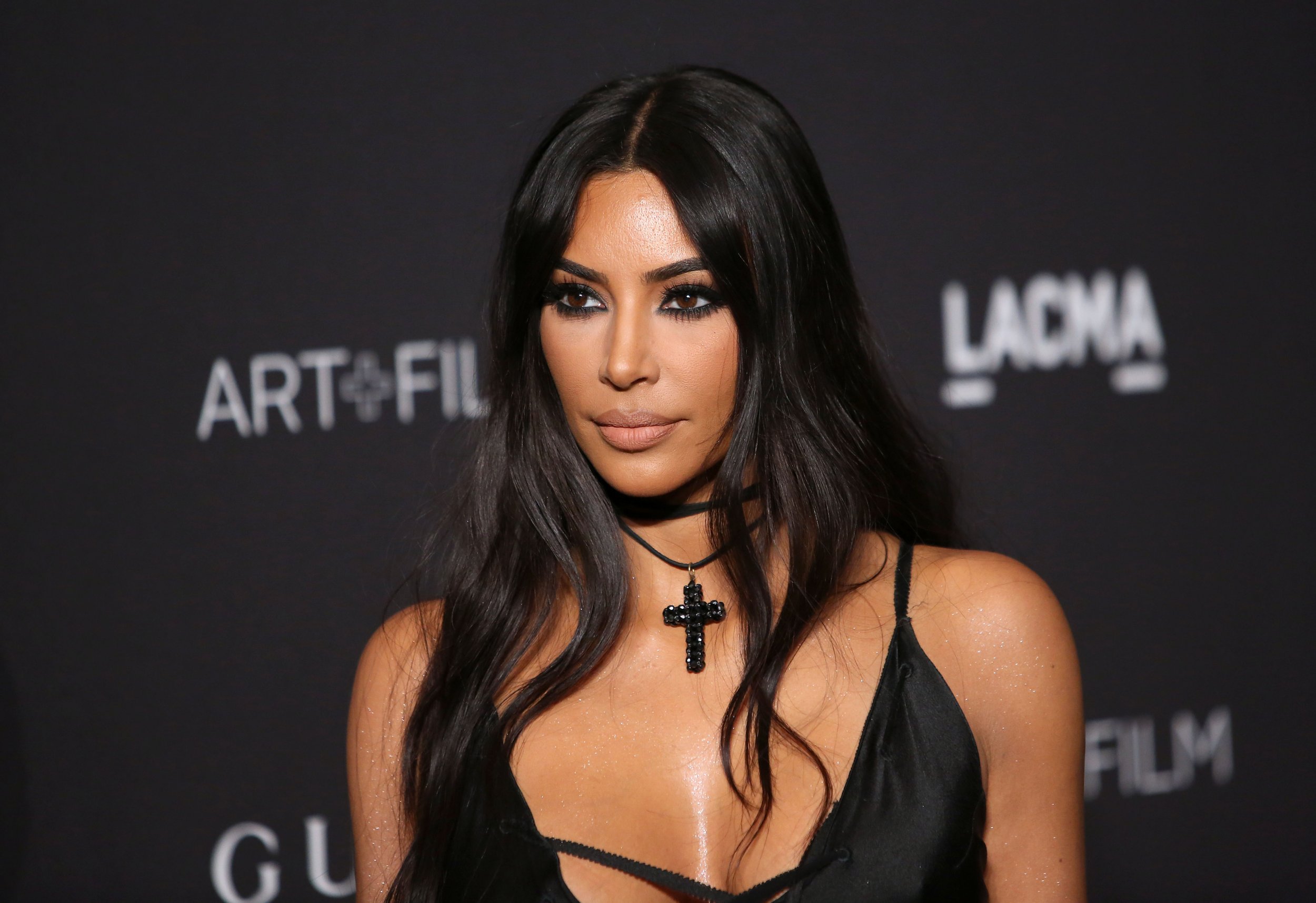 Nobody is blessed with perfect skin, not even Kim Kardashian West. Unlike the famed reality starlet, normal people won't be put on blast in tabloids when facing a "bad skin day."
Kardashian West, 38, stepped out on Monday to grab lunch with older sister Kourtney Kardashian and her former partner Scott Disick. This caught Daily Mail's attention, and the site shared an article addressing her skin via Twitter on Tuesday, writing: "Make-up mogul Kim Kardashian suffers bad skin day ahead of Master Class beauty seminar." In the link's summary, the outlet pointed out it's "no wonder" Kardashian West "suffers a spot of bother with all the foundation and concealer she wears regularly."
The Keeping Up with the Kardashians star responded to Daily Mail's report via Twitter. "It's psoriasis all over my face," Kardashian West tweeted in response. Her comment was accompanied by a frowny smiley face emoji with a tear.
Psoriasis is an autoimmune condition that causes the life cycle of skin cells to accelerate and form itchy scales and red patches on the skin's surface. It's quite common, and the National Psoriasis Foundation claims that 7.5 million people in the United States suffer from the condition.
There are several forms of psoriasis, with the most common type being plaque psoriasis. According to Heathline, it can be caused by the immune system and genetics. It's not a contagious condition.
Kardashian has been open about her psoriasis for years. She was diagnosed with the condition in 2011. She first addressed the matter during a 2011 episode of Keeping Up With the Kardashians, when she showed viewers multiple red patches on her calf.
In December 2018, she asked fans via Twitter for advice on how to control the condition after she suffered breakouts all over her body. "I think the time has come I start a medication for psoriasis," she tweeted. "I've never seen it like this before and I can't even cover it at this point. It's taken over my body. Has anyone tried a medication for psoriasis & what kind works best? Need help ASAP!!!"
Kardashian West began suffering from psoriasis on her face in January 2017. At the time, she tweeted: "Wait, why am I now getting psoriasis on my face."
Cara Delevigne, LeAnn Rimes and Cyndi Lauper also suffer from psoriasis.