Fans Think Kim Kardashian's Recent Body Scan Revealed Breast Implants
Kim Kardashian fans are speculating that the social media star has breast implants after she shared a body scan on her Instagram stories.
The Skims founder shared the results of her body scan with her 327 million Instagram followers on Wednesday.
Kardashian said that the results of her scan showed that her bones were "stronger than 93 to 97 percent of people."
However, in the scan, there are two white circles on the star's chest which prompted fans to speculate that it's a sign she has breast implants.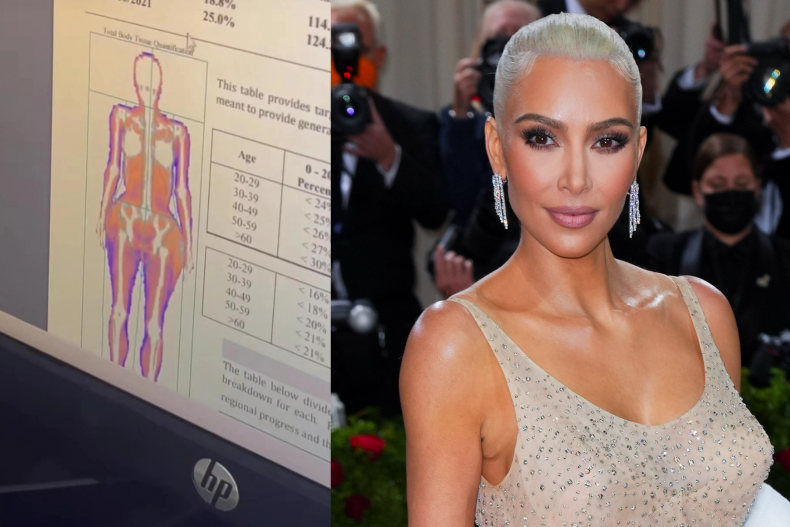 "Okay, Kim told us she had a facelift and now she's telling us she did a boob job!" reads one popular Reddit post.
Another commentator added: "Yes this was my first thought when she posted this. Not sure if she realized she unofficially let the cat out of the bag haha."
Newsweek has contacted Kardashian's representative for comment.
The results shared by Kardashian showed that she lost weight in the last year. In May 2021, she had a total body fat percentage of 25 which has now has gone down to 18.8 percent.
Kardashian faced backlash earlier this year when she told fans of her extreme weight loss to fit into Marilyn Monroe's dress for the Met Gala.
This latest round of speculation surrounding the reality TV star's apparent cosmetic enhancements comes after she created a stir in July when she denied ever having facial fillers.
When asked by Allure what procedures she had done on her face, the 41-year-old responded: "A little bit of Botox."
The interviewer then asked "No filler?" to which Kardashian answered, referring to her cheeks and lips: "No filler. Never filled either one, ever."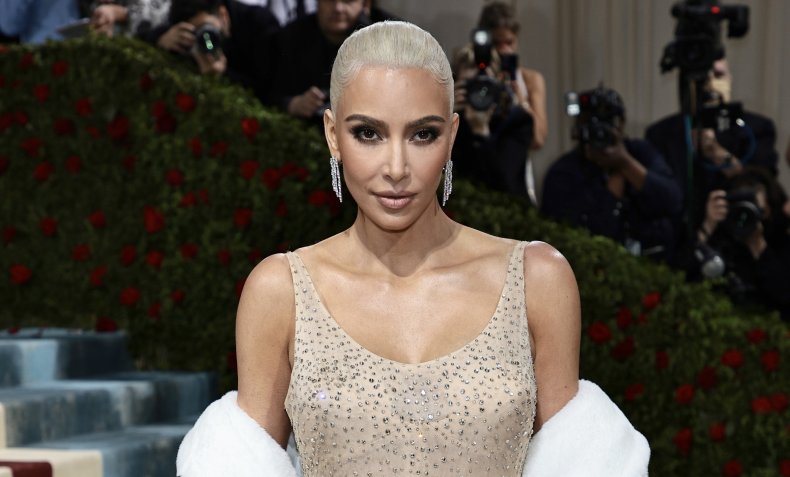 She went on to say: "No. I've never had eyelash extensions. I've never done anything. I have a drop of mascara on today. I've never filled my cheeks. I've never filled my lips."
Elsewhere in the interview, Kardashian dismissed the notion that she is responsible for creating unattainable beauty standards for women.
"If I'm doing it, it's attainable," she said. "There are so many different beauty standards —whether it's Gwen Stefani, Jennifer Lopez, Marilyn Monroe. When I was a teenager, [the look] was just blonde waifs."
The 41-year-old cites Salma Hayek as a more attainable beauty standard for her when she was younger.
"My mentality was never like, you see them on TV or in magazines and pick who you want to be," she said. "It was always: Be yourself, find beauty in everything."