Kim Kardashian 'Freaking Out' Over Her Family's 'Bridgerton' Inspiration
A Kardashian, a Bridgerton socialite and a Derry Girl walk into a bar... No, it's not the start of a bad joke but a real and very amusing Twitter interaction.
Kim Kardashian and Irish actress Nicola Coughlan shared a sweet Twitter exchange this week that saw worlds collide for fans of both stars.
Kardashian needs no introduction of course and many television fans will know Coughlan from her role as Penelope Featherington in Netflix's Bridgerton. The 34-year-old rose to prominence in the British comedy Derry Girls.
Bridgerton was released to huge success in December with its raunchy Regency-era story captivating millions of fans.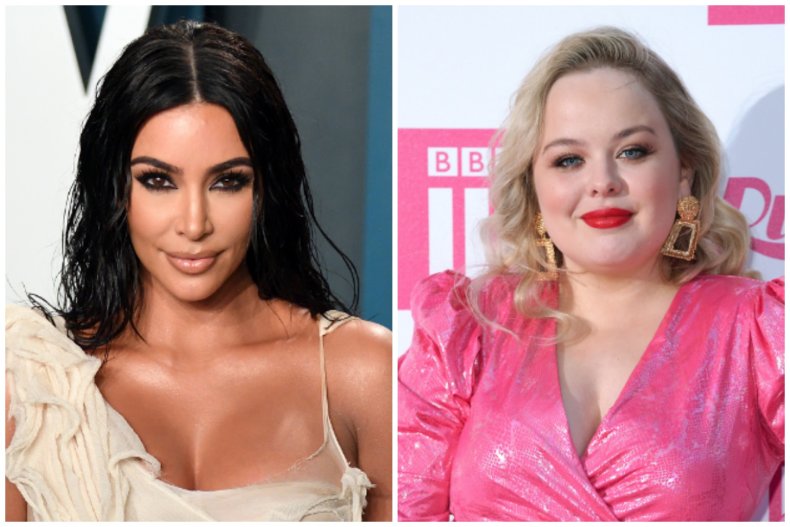 Coughlan stars as one of the Featherington sisters, who she has long said are based (on-screen) on the Kardashians—high society socialites known for their eccentric fashion.
And this week, the actress tweeted huge Bridgerton fan Kim Kardashian herself to let her know.
"As the world's number one @bridgerton Stan does @KimKardashian know that the Kardashians were a massive inspiration for the Featheringtons and we talked about them all the time during our fittings?" she tweeted earlier this week. "Because I feel like she should know this."
Then much to the amusement of Twitter and Bridgerton fans, the reality television star replied and seemed genuinely touched by the revelation.
"WHAT?!?! I am freaking out!!!!!!" she responded "This tweet was sent to me on my @bridgerton group chat! Can I please come to a fitting?!?! It would make my whole life!!!!!! I love you Lady W!!!"
Coughlan replied to say that Kardashian has "been part of the Bridgerton world for longer than you know!"
She tweeted: "Omg yesss of course we would love to have you! Also did you know that Mr Pearl made your corset for the Met Gala and the very next one he made was mine for Bridgerton? You've been part of the Bridgerton world for longer than you know!"
Coughlan has previously spoken about the Kardashian inspiration for the Featheringtons.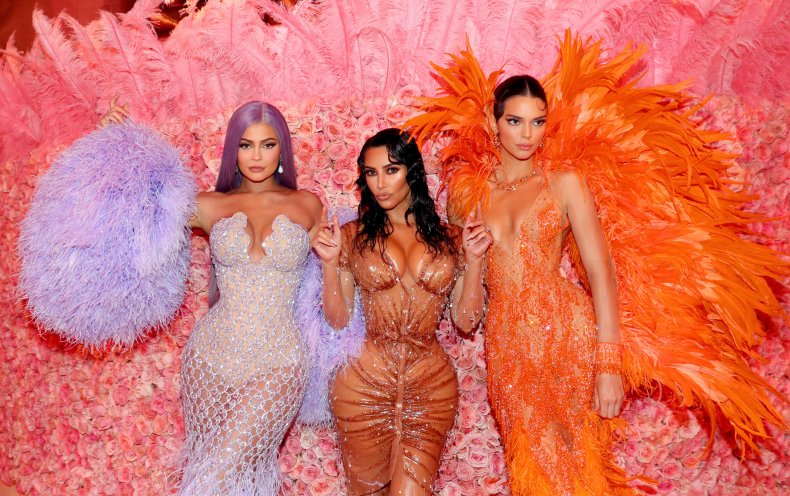 "Penelope is old-school Khloé," she told Glamour back in December. "Remember Khloé used to say, 'I'm the redheaded stepchild, and I have to do everything for everyone.' I think that's Penelope. But then, you know, Khloé came back and is flying high."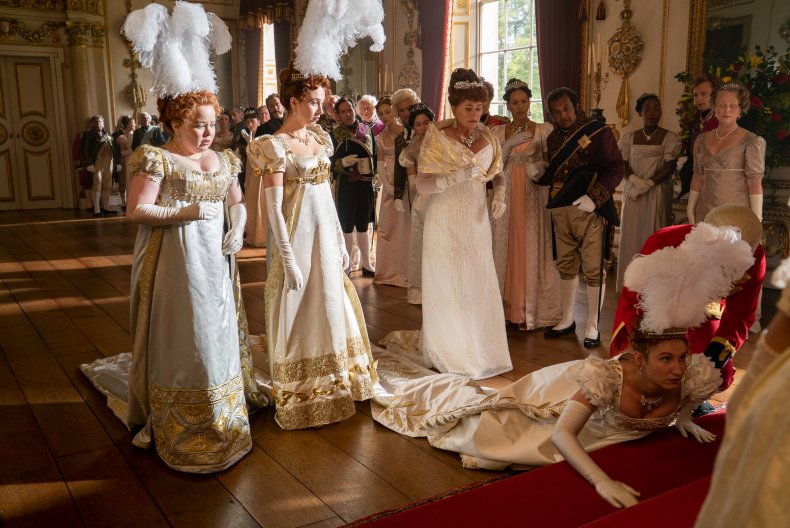 She continued: "Prudence and Philipa are terrible to her. And then Lady Portia Featherington is a true Kris Jenner—the ultimate 'momager.' She's very ambitious for her girls."
Bridgerton's production designer Will Hughes-Jones also likened the Featheringtons to the Kardashians in terms of the family drama element of the show.
"I say it's the Kennedys versus the Kardashians," he told the magazine. "The Featheringtons are new money, so there is a more brash, flashy element to them. Whereas the Bridgertons are a bit more old-money and therefore have the historic and polite qualities you'd find in a design piece."