Who Is Chris Young? Kim Kardashian West to Meet With Donald Trump to Try to Get Prisoner Pardoned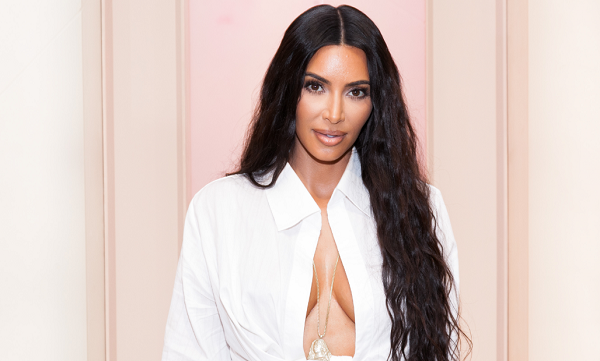 Kim Kardashian West is using her power and influence in an attempt to, once again, to try to persuade President Donald Trump to pardon another nonviolent drug offender. Kardashian arrived at the White House on Wednesday to meet with Trump to further discuss prison reform and potentially request the release of Tennessee prisoner Chris Young, according to TMZ.
Just ahead of her White House visit Kardashian spoke about her passion for prison reform while appearing on Jason Flom's podcast, Wrongful Conviction, released on Wednesday. The 37-year-old explained how she became enthralled with Young's case after hearing his story and speaking with him via phone call.
"Yesterday, I had a call with a gentleman that's in prison for a drug case—got life. It's so unfair. He's 30 years old. He's been in for almost 10 years. I was on the phone with the judge that sentenced him to life, who resigned because he had never been on the side of having to do something so unfair, and now he is fighting [alongside] us to get [Young] out," Kardashian said.
Along with Young's harsh sentencing, Kardashian said she was incredibly appalled at the conditions Young was forced to endure at a maximum-security institution, despite being considered a nonviolent offender.
"When I was talking to Chris Young, who's in prison [and] has sickle cell anemia... So, he's had to have a few surgeries and he's been in a medical facility for a few years and he goes back into the maximum-security prison where lifers have to go. And he's had a perfect record.... He was saying, 'I can stay out of trouble in here, but going in there there's stabbings, there's this.' And if you're near that you can get in trouble so easily," the reality star explained. "He just didn't want to get caught up in a situation that had nothing to do with him, but could very much have."
She added: "It's scary when you have a minor drug charge but then you get life and you're stuck in this crazy maximum-security prison with murderers and people [like that]. It's a completely different environment than the environment that he's so used to."
Young was sentenced to life in prison following his 2010 arrest on charges of marijuana and cocaine possession. He was initially offered a plea deal that included a 14-year prison sentence but opted to go to trial. He was rendered guilty—a verdict many people following the case in Tennessee deemed unfair.
Even the presiding Judge Kevin Sharp disagreed with the heavy sentencing and suggested Young wasn't "treated as an individual" during the trial. He was so disheartened by the motion, he resigned from his post as the chief U.S. district judge in Middle Tennessee shortly after handing Young the sentence.
"If there was any way I could not have given him life in prison I would have done it," Sharp said during a 2017 interview with The Tennessean.
Kardashian has used her celebrity stature to help influence the president's pardoning list before. Earlier this year Kardashian encouraged Trump to pardon nonviolent drug offender Alice Johnson, who was released from prison in June after serving 21 years of her life sentence on cocaine possession and money laundering charges.