Kim Kardashian West has described the moment she was with Texas death row inmate Rodney Reed when he discovered his execution was blocked indefinitely just days before he was due to be killed.
Reed, who has been on death row for over 20 years years after he was convicted for the 1996 murder of Stacey Stites, was due to be executed via a lethal injection on November 20, but was granted a stay of execution on Friday after lawyers argued fresh evidence bolstered his claims of innocence.
It came as nearly three million people signed a petition demanding that the execution was halted and a handful of celebrities such as Beyoncé, Oprah Winfrey and Rihanna joined in the calls for reprieve.
Kardashian West, a global celebrity turned part-time civil rights activist, was among the most vocal celebrities and made repeated calls for Texas Governor Greg Abbott to "do the right thing."
"Today, I had the honor of meeting Rodney Reed in person and the privilege of sitting with him when he got the news that the highest court in Texas had issued a stay of execution and remanded the case back to the trial court for further consideration," Kardashian West said via Twitter.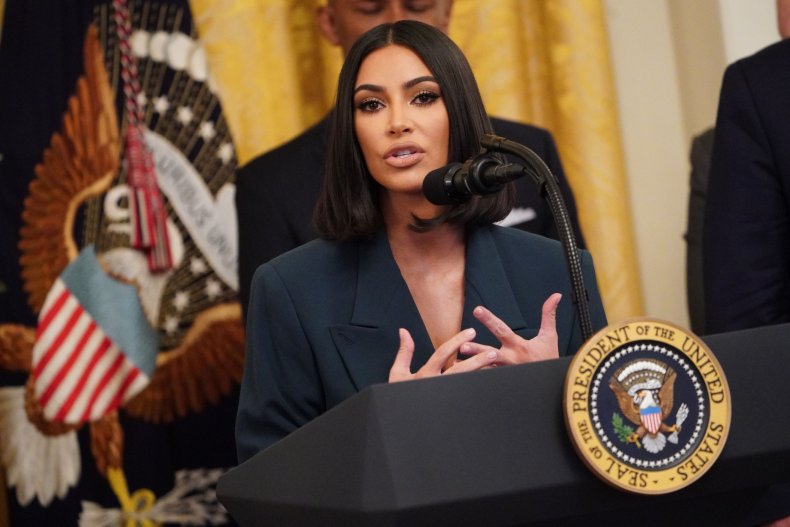 "Words cannot describe the relief and hope that swept over the room in that moment. That hope had been building over the last few weeks around Rodney's case. We have seen Democrats and Republicans come together. We have seen grassroots activists and lawmakers link arms.
"We have heard people all around the globe speak up. And all because of a deep belief that every man or woman accused of a crime—especially one punishable by death—deserves the chance to have all available evidence considered.
"So grateful for the commitment and passion of everyone who voiced their support, the Texas Board of Pardons and Paroles for their recommendation to issue a 120 day reprieve, and the courts for issuing a stay!"
The statement came after the Texas court of criminal appeals blocked the execution indefinitely and sent the case back to the trial court in Bastrop county, where Reed was originally sentenced for the murder in 1998.
An all-white jury in the small town 30 miles south-east of Austin found him guilty of killing Stites after prosecutors said he raped the 19 year old and then strangled her with her own belt.
Despite this, the murder weapon was never tested for Reed's DNA and none of his fingerprints were found on the abandoned truck Stites was driving before she was killed.
The case rested on three sperm cells found in Stites' vagina, however, Reed said he had had a secret relationship with the woman and that he had consensual sex with her the day before she was killed.
He was convicted nonetheless, but has maintained his innocence ever since.
Meanwhile, after the Innocence Project took on his case, evidence started to mount that Stites' fiancé and original suspect in her murder, Jimmy Fennell, was responsible.
Four witnesses have since come forward with evidence to bolster those claims.