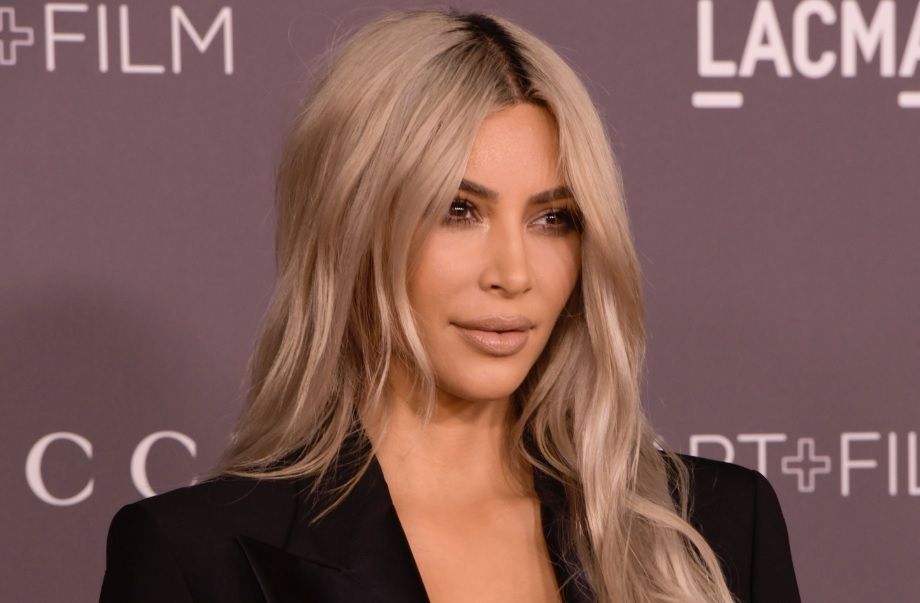 Kim Kardashian's new perfume was inspired by her terrifying experience in Paris last year. The Keeping Up With the Kardashians star's "very L.A." friends brought her healing crystals after she was held at gunpoint in her hotel room—and had millions of dollars in jewels stolen from her. But the bottle for her brand-new fragrance doesn't resemble a crystal, according to some people.
Twitter users flocked to the social media site on Tuesday to discuss their first impressions. The topic was generally about it looking X-rated.
Her new scent, which is gardenia-inspired, is about "being calm and healing," she told WWD. There are three different variations: Crystal Gardenia, Crystal Gardenia Citrus and Crystal Gardenia Oud. It's a limited item, with only 300,000 units being sold.
The launch could amass $14 million if it sells like her KKW Beauty makeup line, an insider told TMZ on Wednesday. The 73-milliliter bottle sells for $60, and the 30-milliliter bottle retails for $35.
"Fragrance is harder [to sell], but makeup is difficult, too, because you don't really test the product," Kardashian said. "I hope we're doing a good job of describing what it will smell like, that's always a little bit tricky."
While there won't be a relaunch for this product, Kardashian reportedly plans to release another trinity of perfumes for Valentine's Day.
On the same day her new scent was slated to launch, Kardashian confirmed the gender of her third child on The Ellen DeGeneres Show. Kardashian slipped that older daughter North called her unborn sibling "Baby Sister."
"My daughter thinks she's tricky," Kardashian said. "We had a baby shower over the weekend, and I thought, 'You know, I really do want to have a baby shower because I want [North] to feel that something's coming and for her to really understand it.' "
She added: "So people brought toys and gifts, and [North] was opening them all up the next day. And she goes, 'Mom, since Baby Sister's not here, I think I need all of her toys in my room and play with them and make sure they're all OK for Baby Sister.'"
The reality star turned makeup maven hasn't picked a name for her daughter—and she's getting nervous. "At the baby shower, I was like, 'I just want everyone to write a name on a little tile and see if there is something that sticks,'" she said. "We're freaking out—we have no name."
The Crystal Gardenia fragrance collection can be purchased on Wednesday exclusively on kkwfragrance.com.