Very Public Enemies: The Battle Between the FDA and Kim Kardashian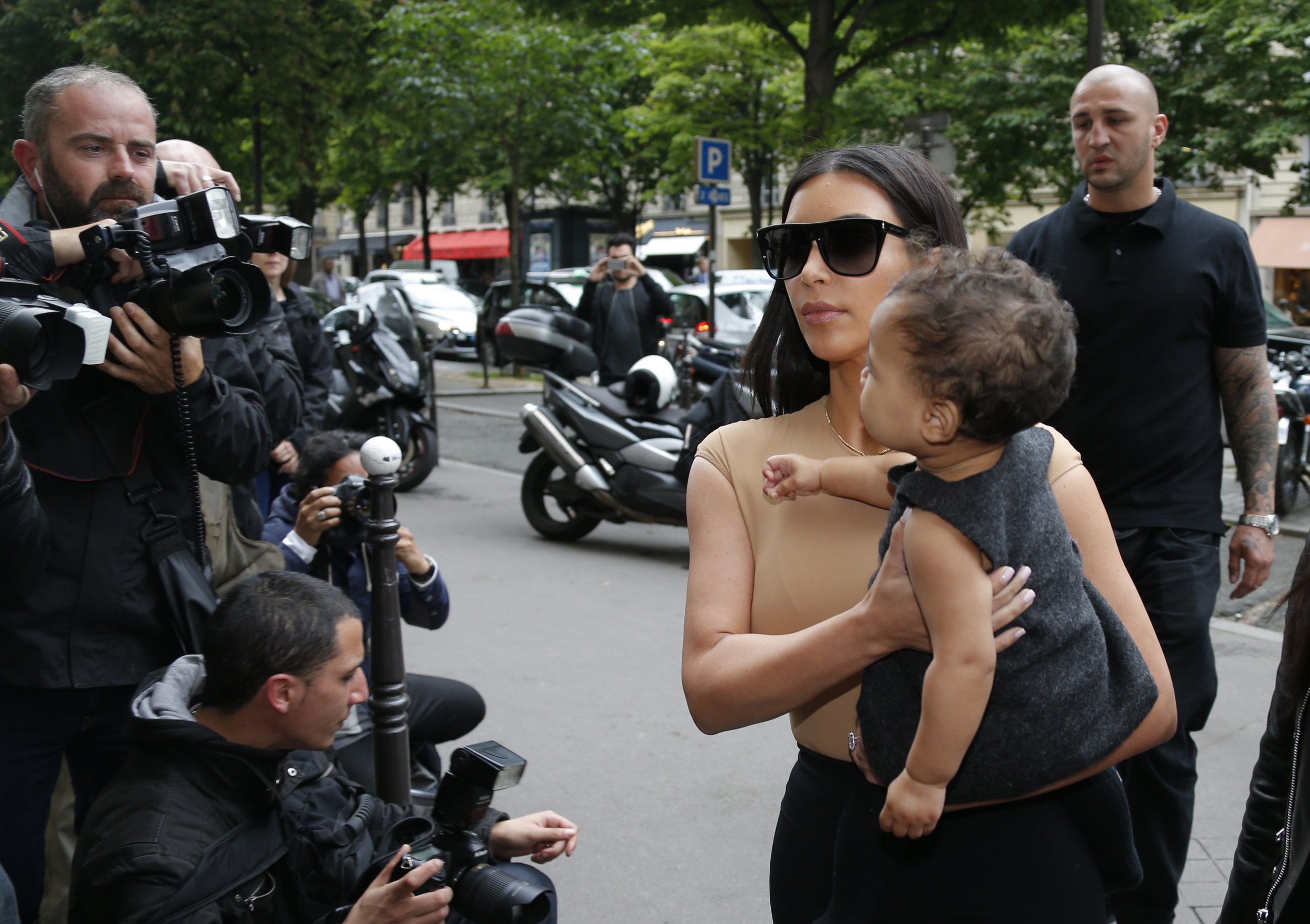 In case you didn't know, Kim Kardashian is coping with some pretty awful morning sickness. A few weeks ago, the pregnant reality television star shared her secret weapon against hormone-induced nausea on social media. The photo on Kardashian's Instagram account is of her flawless face; she's holding a bottle of Diclegis, a prescription drug that earned approval from the Food and Drug Administration (FDA) in April 2013 to manage symptoms of morning sickness during pregnancy.
"OMG. Have you heard about this? As you know my #morningsickness has been pretty bad. I tried changing things about my lifestyle, like my diet, but nothing helped, so I talked to my doctor. He prescribed me #Diclegis, I felt a lot better and most importantly, it's been studied and there are was no increased risk to the baby. I'm so excited and happy with my results that I'm partnering with Duchesnay USA to raise awareness about treating morning sickness. If you have morning sickness, be safe and sure to ask your doctor about the pill with the pregnant woman on it and find out more."
This week, the FDA sent a letter of warning to Eric Gervais, executive vice president of Duchesnay: "The social media post is false or misleading in that it presents efficacy claims for Diclegis, but fails to communicate any risk information associated with its use and it omits material facts. Thus, the social media post misbrands Diclegis within the meaning of the Federal Food, Drug, and Cosmetic Act and makes its distribution violative."
When it comes to regulating the marketing efforts of drug manufacturers, as well as health and beauty products, celebrities have become a scourge, says Tim Caulfield, a professor at the Faculty of Law & School of Public Health at the University of Alberta in Canada and author of Is Gwyneth Paltrow Wrong About Everything? When Celebrity Culture and Science Clash.
"If you are someone who follows Kim Kardashian, she's speaking to you in this really personal way on an issue many women can probably relate to," says Caulfield. "That's an ad that is going to pop up on the phones of all the followers; it's a potentially powerful advertising tool for pharma."
According to the New York Daily News, Kardashian was paid at least $1 million by the company to promote the drug, which appears to be the going rate to buy "ad space" on celebrity social media accounts. Pharmaceutical companies view the hefty fee as a worthy investment since a post on Kardashian's Twitter (34.3 million followers) and Instagram (42.6 million ) accounts have a much more significant reach than any pregnancy or parenting magazine ever could. Duchesnay USA later sent out a press release commending the celebrity for finding an antidote for her illness, even though the company authored the tweet and Instagram post.
Though the FDA has strict regulations for how a drug is marketed, protocols for social media use in the pharmaceutical industry are still relatively new and mostly nonbinding. Once the FDA approves a pharmaceutical drug or medical device, the agency will also keep tabs on how it's represented in advertisements, primarily that any advertisement must include information on the potential risks and side effects. The agency's Office of Prescription Drug Promotion handles this ongoing surveillance and their mission is "to protect the public health by ensuring that prescription drug information is truthful, balanced, and accurately communicated," according to the FDA website. The department also provides education programs for the industry on best practices for drug companies that use social media to promote a brand and its products, but much of this still isn't fully established.
The Office of Prescription Drug Promotion did hold public hearings in November 2009 for the purpose of collecting comments from industry stakeholders about how the agency might provide guidance on promoting FDA-regulated drugs and devices via social media. The hearing resulted in the online publication of a series of four draft documents. This included one that provides guidance for best practices on social media platforms with character space limitations, such as linking to a page that provides information on a drug's potential side effects.
In Kardashian's case the side effects (primarily drowsiness) don't seem to matter to her since Caulfield says her endorsement of the drug is an extension of her personal brand. It's similar to putting her face to a line of clothing. Brand Keys, a New York–based research company that monitors consumer perception of brands, ranked Kim Kardashian at the top of its celebrity loyalty index. Part of Kardashian's personal brand is product placement. An analysis of Kardashian's Facebook activity found nearly 45 percent of her posts were endorsements of some kind. Fans respond because there's an established false sense of personally knowing the star.
But trusting the guidance of any attractive celebrity, especially when it comes to health and beauty, is aspirational. This could be why many people last week were angry at Jessica Alba. Her skin care and cosmetic brand, Honest Company, makes a sunblock that's nontoxic, but doesn't appear to work.
What fans want to think their favorite celebrity would lead them astray?