First Lady Kim Kardashian Photos Imagine Life Under President Kanye West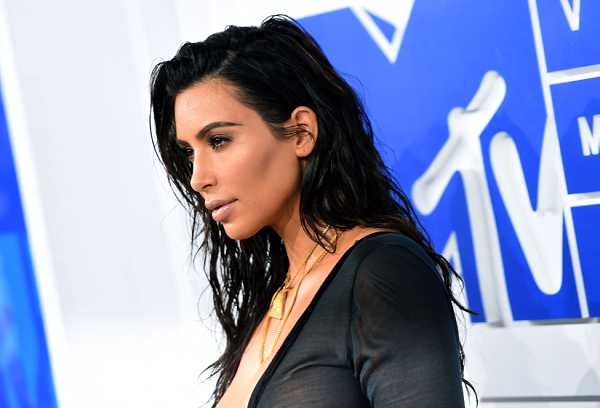 It was 2015 when rapper Kanye West, onstage at the MTV Video Music Awards, put in his first bid for president. Now, Americans are getting a glimpse of what the White House would look like with West's wife, Kim Kardashian, as first lady of the United States, and it's as regal, chic and classic-contemporary as when Jacqueline Kennedy Onassis held the title.
Wearing a white two-piece suit, white gloves and a Jackie O coif, Kardashian channeled President John F. Kennedy's wife for Interview magazine's September cover, released Monday, in which she appears next to her 4-year-old daughter, North West. The cover is stamped with the apt headline "America's New First Lady."
Shot by photographer Steven Klein, Kardashian and her eldest child appear in a number of Oval Office–inspired photographs that hint at what life under President West could look like.
Despite Kardashian's knack for oozing sex appeal and sharing candids of her curvy-body assets on social media, the reality star turned business mogul, who is worth some $45.5 million, according to Forbes, cleaned up quite astonishingly in the magazine spread.
In addition to presenting Kardashian as a refined and conservative (but still sexy) first lady in photos, Kardashian's interview gave some insight on where she'd stand on issues pertaining to race and equality in America, something she said she is always conscious of, being a mother of two interracial children.
"We want to raise our kids to be really aware. I think that's all you can do. The more you talk about things and keep them out in the open, the more they won't be taboo. Kids are already so open. They say anything. So if you educate them, they feel like they have this knowledge and then they feel empowered," Kardashian said.
Kardashian was recently criticized for defending makeup artist Jeffree Star, who went on a racist rant in a YouTube video about 12 years ago. However, the Keeping Up With the Kardashians star has used her platform to denounce racists acts before, the latest being the white nationalist rally in Charlottesville, Virginia, during which a counterprotester was killed.
While Kardashian does make for one ravishing pretend first lady on Interview's cover, it could become an image of reality (as many of Kardashian's dreams and ideas usually become) if her husband actually does run for president in 2020.
West has been keeping a rather low profile since being hospitalized in November 2016. Just days before he was admitted for exhaustion, the rapper told fans during a stop on his tour that he was still holding onto the presidential aspirations he had previously mentioned in 2015.
"I'm concerned about putting our concept of how to do the [president's] job in a new way, and if no one will do it in that way, I will take position in 2020 and do it myself," West said during a concert in San Jose, California.
In the days following President Donald Trump's election win, West visited him at Trump Tower in New York City to discuss multicultural issues.
"I wanted to meet with Trump today to discuss multicultural issues," West wrote on Twitter at the time. "These issues included bullying, supporting teachers, modernizing curriculums, and violence in Chicago. I feel it is important to have a direct line of communication with our future president if we truly want change."