Kim Kardashian-West joined millions of others on Tuesday as she called for clemency to be granted for Rogel Aguilera-Mederos, a truck driver who was recently sentenced to 110 years in prison for a 2019 crash that resulted in four deaths.
"For those who don't know about this case, Rogel Aguilera-Mederos is a 26 year old that was sentenced 110 years in prison for driving a semi-tractor-trailer and crashed into traffic killing four people," Kardashian-West wrote in a series of tweets on Tuesday night. "He was not drunk or under the influence, his brakes on the semi tractor-trailer failed."
In a separate tweet, she called on Colorado Governor Jared Polis to "commute his sentence."
Over four million people have signed a change.org petition calling for Aguilera-Mederos' sentence to be commuted. The petition states that Aguilera-Mederos was not under the influence of any drugs or alcohol when the crash occurred and noted that the trucking company he works for should be held accountable, citing "mechanical violations" that arose during inspections dating back to 2017.
In recent years, Kardashian-West has expressed interest in working on criminal justice reform. In 2020, she met with former President Donald Trump and several women who had their prison sentences commuted by him at the White House. Last month, she brought attention to Julius Jones, a prisoner that was set to be executed but had his execution commuted by Oklahoma Governor Kevin Stitt. Kardashian-West also announced earlier this month that she passed the "baby bar," which is an exam for first-year law students in California.
In October, Aguilera-Mederos was convicted of 27 charges relating to the crash, resulting in District Court Judge Bruce Jones' sentencing of 110 years in prison. Jones said that the sentencing was based on a minimum term under the state's laws.
"I will state that if I had the discretion, it would not be my sentence," Jones said.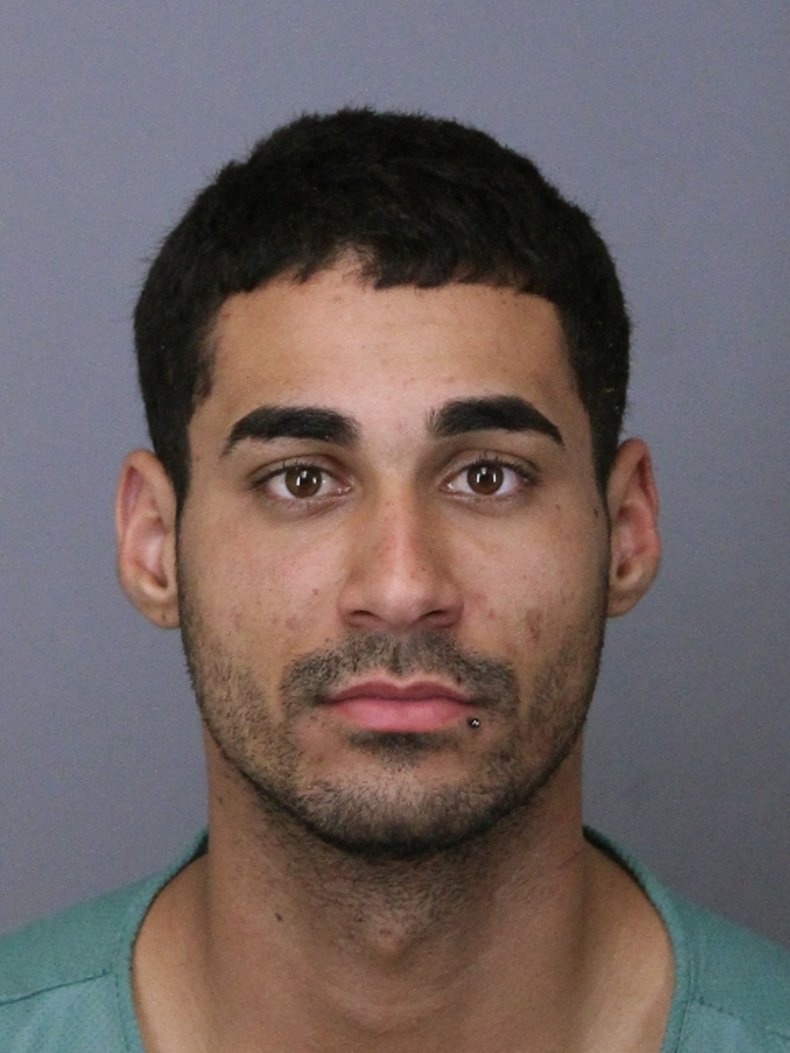 During his testimony, Aguilera-Mederos claimed while he was hauling lumber in a semitrailer on Denver's Interstate 70, his brakes failed, which eventually led to the fatal crash. While the petition claimed that the trucking company Aguilera-Mederos worked for should be held accountable, prosecutors alleged that he failed to use several ramps on the interstate that are used to slow down vehicles that experience mechanical issues like a failed braking system.
Investigators in the case previously said that before the crash occurred, Aguilera-Mederos was driving the semitrailer at 85 miles per hour in an area where the speed limit is 45 miles per hour for commercial vehicles. The speed limit is due to the road's steep downward nature from the Rocky Mountains.
A spokesperson for Polis previously told Newsweek that his office is aware of the sentencing and the petition. "The governor and his team review each clemency application individually," the spokesperson said.
Newsweek reached out to Polis on Wednesday for further comment but did not receive a response in time for publication.
During his sentencing, Aguilera-Mederos made an emotional address to the court, saying "I am not a criminal."
"I am not a murderer. I am not a killer," he said. "When I look at my charges, we are talking about a murderer, which is not me. I have never thought about hurting anybody in my entire life."
On Tuesday, First Judicial District Attorney Alexis King announced that she had filed a motion to have a court reconsider the Aguilera-Mederos' sentencing.
"As Colorado law required the imposition of the sentence in this case, the law also permits the Court to reconsider its sentence in an exceptional case involving unusual and extenuating circumstances," the motion said.
In a statement sent to Newsweek, King's office said that the motion "will not overturn the conviction supported by the evidence in this case; it simply allows the court greater flexibility than at initial sentencing."
The statement continued, "As we move forward, we will continue to have meaningful conversations with the victims and their loved ones. Our primary concern is ensuring that they are able to share with the court how this incident has impacted their lives as the court considers the appropriate sentence and follows the process set forth in the law. We look forward to Governor Polis taking the opportunity to meet with the victims and survivors, as they have requested, and to personally hear their stories as he considers the clemency application."