Kim Kardashian: Kanye Has Given Donald Trump Legitimacy
Kim Kardashian West shrugged off criticism over her meeting at the Oval Office with President Donald Trump, at which she secured a pardon for a grandmother incarcerated for more than two decades on a non-violent drugs conviction.
The Keeping Up With The Kardashians star was asked by CNN's Van Jones to respond to critics who argued Trump used her as a "political pawn" and that her meeting with the president gave him "legitimacy."
"I think Kanye has already given him legitimacy in that way," Kardashian West replied, referring to her rapper husband, who sparked controversy when he came out as a Trump supporter.
"I was working on this before. I don't think I would be used. At the end of the day, he heard me out. We got the job done. So, what could he really use me for?"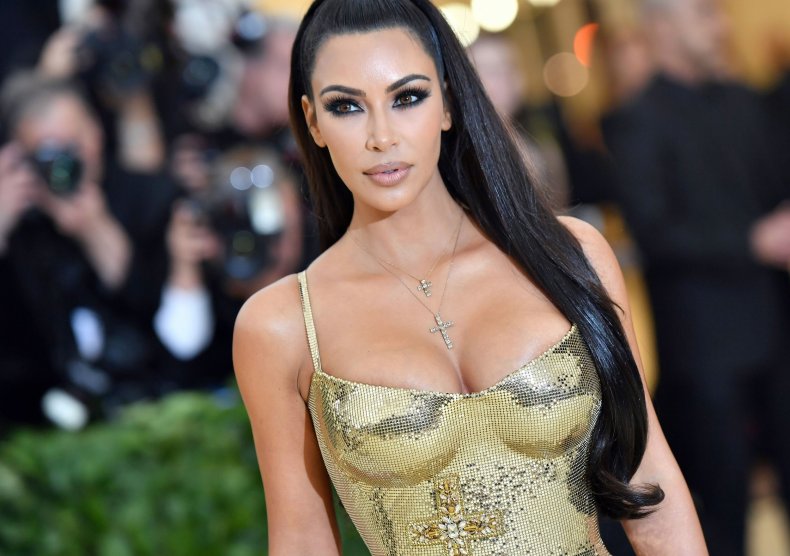 That job was the release from prison of 63-year-old Alice Marie Johnson, who was serving a life sentence for non-violent drugs trafficking.
The first time offender had been in federal jail in Aliceville, Alabama, since her 1996 conviction on charges of attempted possession of cocaine, conspiracy to possess cocaine, and money laundering.
Kardashian West picked up the convict's cause and took it all the way to the White House, where Trump agreed to a pardon for the mother of four and grandmother of six.
A statement from the White House announcing the pardon noted that Johnson had been a "model prisoner" and "accepted responsibility" for her past behavior.
"Despite receiving a life sentence, Alice worked hard to rehabilitate herself in prison, and act as a mentor to her fellow inmates," the White House said.
Kardashian West told CNN that Trump was the "last person I thought that would have done this, but he did, and he pulled through."
"When I got the meeting, I knew there would be tons of backlash, I knew people wouldn't understand it," she said in the clip from the The Van Jones Show, previewed on Anderson Cooper 360°.
"And at that point, I had to make the decision that this was bigger than me. So, I'm worried about my brand and a woman's been in jail for 22 years almost? It wasn't even a question. I would have taken the backlash, no matter what the outcome would have been, just to try for her."
An emotional Johnson, now reunited with her family, spoke to reporters just after she was released from prison. "I'm feeling no handcuffs, nothing on me," Johnson said through tears. "I'm free to hug my family. I'm free to live life. I'm free to start over...I'm just so thankful, I feel like my life is starting over again."