Kim Kardashian West is finally speaking out about her husband Kanye West's mental health.
In a series of posts shared on her Instagram Stories, the reality star said she felt it was time to speak up to help destigmatize the misconceptions surrounding her husband's mental well being.
"As many of you know, Kanye has bi-polar disorder. Anyone who has this or has a loved one in their life who does, knows how incredibly complicated and painful it is to understand. I've never spoken publicly about how this has affected us at home because I am very protective of our children and Kanye's right to privacy when it comes to his health. But today, I feel like I should comment on it because of the stigma and misconceptions about mental health," she wrote.
Kardashian West continued, "To those that understand mental illness or even compulsive behavior know that it is powerless unless the member is a minor. People who are unaware or far removed from this experience can be judgmental and not understand that the individual themselves have to engage in the process of getting help no matter how hard family and friends try."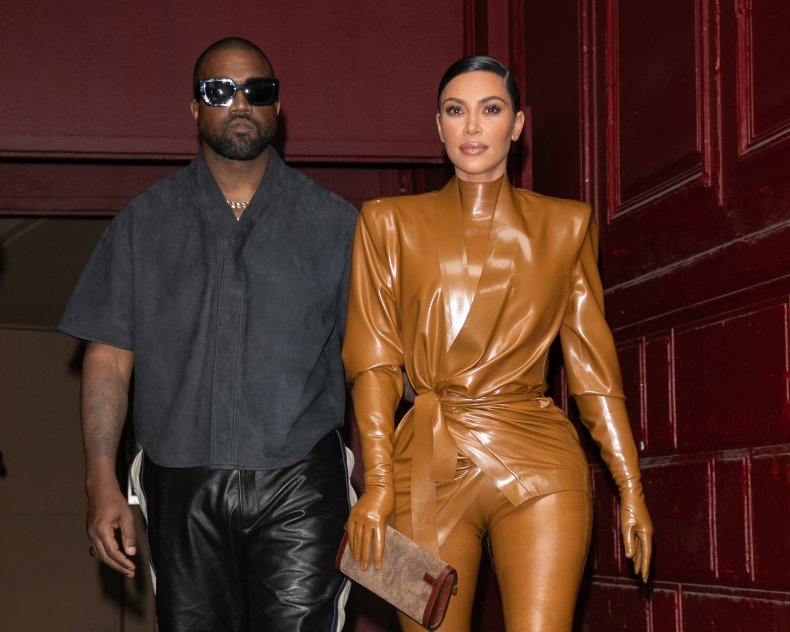 Kardashian West went on to stand up for her husband. Acknowledging that West's actions can often result in strong opinions, judgement and criticism because of his celebrity status, the mother of West's four children went on to write that her husband was a "brilliant but complicated person who on top of the pressures of being an artist and a black man, who experienced the painful loss of his mother, and has to deal with the pressure and isolation that is heightened by his bi-polar disorder."
"Those who are close with Kanye know his heart and understand that his words sometimes do not align with his intentions," she added. "Living with bi-polar disorder does not diminish or invalidate his dreams and his creative ideas, no matter how big or unobtainable they may feel to some. That is part of his genius and as we have all witnessed, many of his big dreams have come true."
Kardashian West concluded by encouraging her husband's fans and critics to be more empathetic towards people suffering with mental health issues.
"We as a society talk about giving grace to the issue of mental health as a whole, however we should also give it to the individuals who are living with it in the times when they need it the most," she wrote. "I kindly ask that the media and public give us the compassion and empathy that is needed so that we can get through this. Thank you for those who have expressed concern for Kanye's west feeling and for your understanding."
Fans have speculated that West may have been experiencing a manic episode after the rapper announced his plans to run for president in the 2020 election. Concerns over West's health have only continued since the 43-year-old began posting strings of erratic tweets, including Tuesday night's claims that he was trying to divorce Kardashian West, 39. He also referred to his mother-in-law Kris Jenner, 64, as "Kris Jong-Un" and accused the media mogul of being a white supremacist.
West revealed he was diagnosed with bi-polar disorder, neurobiological brain disorder, in 2018 upon the release of his eighth studio album, Ye. He opened up on his condition during a 2019 interview on David Letterman's Netflix show, My Next Guest Needs No Introduction.
"I wouldn't be able to explain that as much just because, you know, I'm not a doctor," West said of his bi-polar disorder. "I can just tell you what I'm feeling at the time, and I feel a heightened connection with the universe when I'm ramping up. It is a health issue. This—it's like a sprained brain, like having a sprained ankle. And if someone has a sprained ankle, you're not going to push on him more. With us, once our brain gets to a point of spraining, people do everything to make it worse."
West said when his disorder was at it worst, it made him feel "hyper-paranoid about everything."
"Everyone—this is my experience, other people have different experiences—everyone now is an actor. Everything's a conspiracy. You feel the government is putting chips in your head. You feel you're being recorded. You feel all these things," he explained. "You have this moment [where] you feel everyone wants to kill you. You pretty much don't trust anyone."
An estimated 2.8 percent of adults living in the U.S. suffer from bi-polar disorder, according to the National Institute of Mental Health.