Who Is Kim Kardashian and Kanye West's Surrogate?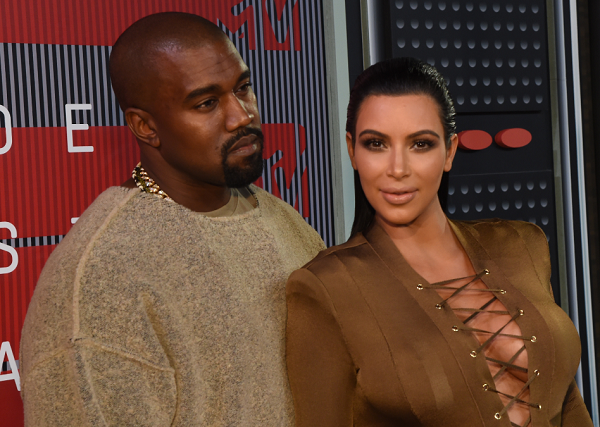 Any fan of Keeping Up With the Kardashians knows by now that Kim Kardashian West's first two pregnancies were no easy battle. Both North West and Saint West—the realty TV star's children with husband Kanye West—were considered high-risk pregnancies, and Kardashian West shared the struggles she faced every day of each pregnancy with fans on the E! reality series and through social media.
So it's not all that surprising that Kardashian West and her rapper husband would opt to conceive their third child through the use of a surrogate—a person who agrees to carry and deliver a baby for someone else, whether with their own eggs or ones that have already been fertilized via in vitro.
On Monday, People magazine confirmed the couple were expecting a new baby—a girl, according to a source—with the help of an African-American woman who is said to be in her 20s. While details about the surrogate are being kept under wraps, TMZ reported the woman has some experience with childbearing and is a mother of two young boys whom she shares with her husband of five years.
Given Kardashian West's previous trials with carrying a baby, the couple's decision to have another through the use of a surrogate is understandable. After all, surrogacy is a common practice for people who have trouble conceiving or can't bear children like, for instance, same-sex couples or people who are infertile.
While it is unknown how much Kardashian West, 36, and her 40-year-old husband of three years are paying their surrogate, one thing is certain—they can afford to pay whatever it may cost.
Surrogacy prices can vary depending on who you are and where you are. There are laws prohibiting surrogacy in some states, which has resulted in wealthy parents-to-be paying top dollar for overseas surrogates. But the overall costs to hire someone to have a baby on your behalf are inevitably high. Reproductive Possibilities, a surrogacy agency in New Jersey, estimates in-vitro fertilization surrogate pregnancy costs anywhere from $60,000 to $80,000.
Those who can't afford such costs can always turn to adoption, which also could be a pricey option, or give up their procreation dreams entirely.
With more than 415,000 children in the U.S. living in foster care, according to 2015 data from the Children's Bureau's Adoption and Foster Care Analysis and Reporting System, adoption costs range anywhere from $8,000 to $40,000.
It's unclear how many children in the U.S. are born each year through a surrogate—data on the subject is incredibly limited—however, an estimated average of nine children are born through surrogates in each state each year, according to Modern Family Surrogacy, a parenting and surrogacy agency in California. A 2013 Reuters report found nearly 1,600 babies were born through surrogates in the U.S. in 2011 alone, although the figures could be higher because not all reproductive clinics are required to report figures.