Kim Kardashian West Hits Back at Body-Shamers: 'Enough is Enough'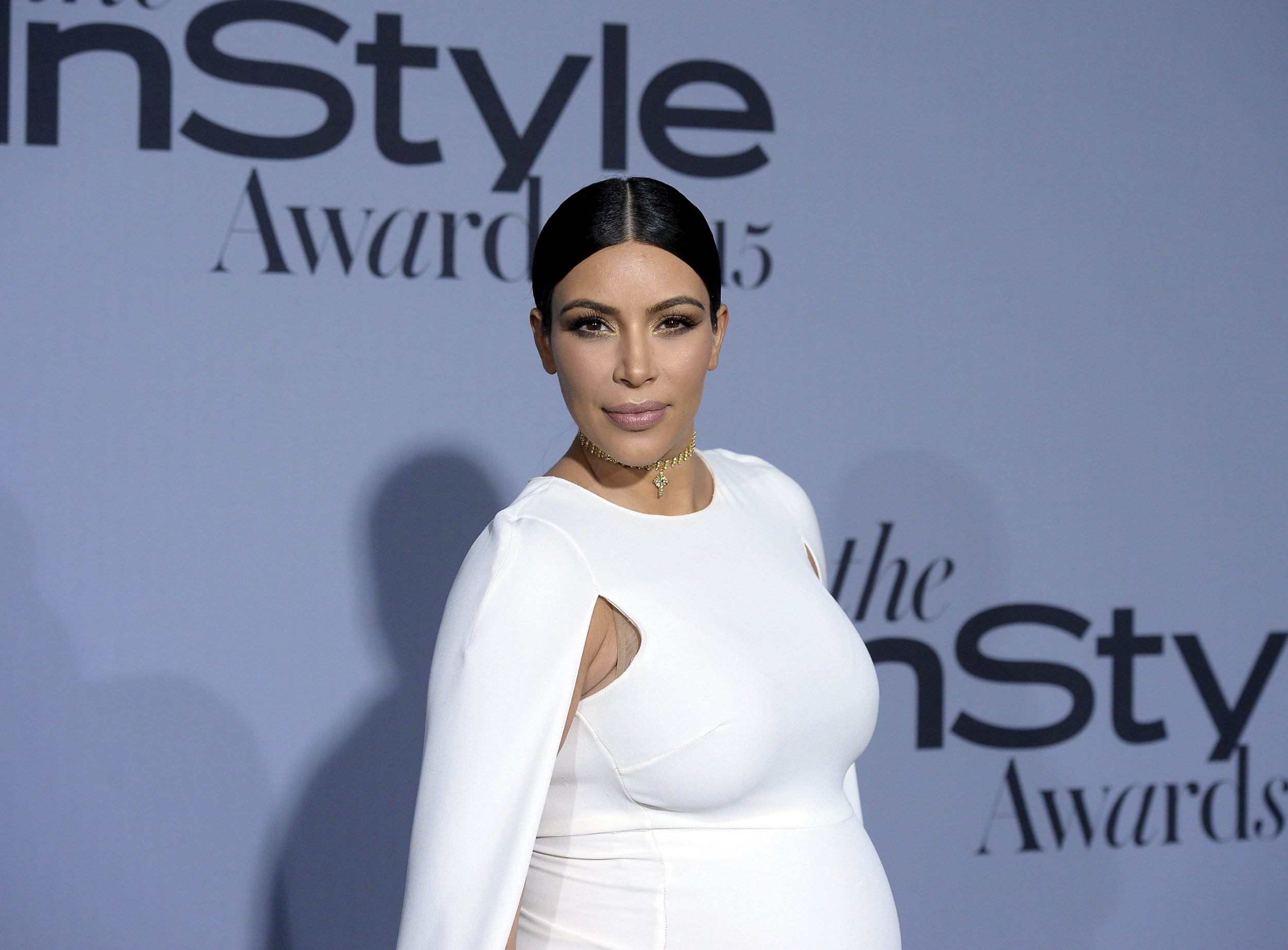 Kim Kardashian West is many things—reality television star, selfie queen and gossip column staple—but she managed to add an unlikely new string to her bow on International Women's Day on Tuesday as feminist for the social media era, as she boldly hit back at body-shaming in an eloquently written missive on her official website.
The 35-year-old star's letter - touching on everything from the sex tape that made her a household name to her penchant for revealing photos - comes after she faced backlash for yet another nude selfie posted to Twitter on March 6.
"I don't do drugs, I hardly drink, I've never committed a crime—and yet I'm a bad role model for being proud of my body?" Kim began the letter, in response to recent criticism from the likes of Bette Midler, Piers Morgan and actress Chloe Moretz.
Addressing her 2003 sex tape, she added: "I lived through the embarrassment and fear, and decided to say 'who cares, do better, move on.' I shouldn't have to constantly be on the defence, listing off my accomplishments just to prove that I am more than something that happened 13 years ago. Let's move on, already. I have."
Kim—mother to two children, North and Saint West, with husband Kanye—went on to defend her risque selfies, saying she is "empowered by my body" and shouldn't be made to feel ashamed of her exhibitionism. "It's 2016. The body-shaming and slut-shaming—it's like, enough is enough. I will not live my life dictated by the issues you have with my sexuality. You be you and let me be me."
The letter continues, "I am empowered by showing the world my flaws and not being afraid of what anyone is going to say about me. And I hope that through this platform I have been given, I can encourage the same empowerment for girls and women all over the world."
Kim concludes: "I am a mother. I am a wife, sister, a daughter, an entrepreneur and I am allowed to be sexy."
The Keeping Up with the Kardashians star's defiant response to critics follows her latest attempt at breaking the internet with a barely-there snap over the weekend—and the subsequent heat she caught on social media.
Kim was the butt of a searing joke by comedian Bette Midler, who tweeted:
For her part, Kim gave back as good as she got, responding:
And Piers Morgan, the former newspaper editor turned breakfast TV host, didn't escape unscathed following his offer to "buy you some clothes," alluding to her rapper husband's supposed $53 million personal debt.
And that, ladies and gentlemen, is how you really break the internet—judging by the Twitter response to her essay: