Kim Kardashian Says Melissa Lucio Stay of Execution is 'Best News Ever'
Kim Kardashian has praised a court's decision to delay the execution of Melissa Lucio.
"Best news ever!" Kardashian wrote on Twitter. "Melissa Lucio has been on death row for over 14 years for her daughter's death that was a tragic accident. She is getting a hearing on her claims for her case & has been granted a stay of execution by the Texas Court of Criminal Appeals."
The court on Monday granted a request from Lucio's attorneys for a stay of execution so a lower court can review her claims that new evidence would exonerate her.
Lawmakers, celebrities and even some jurors who sentenced her to death had called for Lucio's execution to be halted.
"I thank God for my life. I have always trusted in Him. I am grateful the court has given me the chance to live and prove my innocence," Lucio said in a statement.
"Mariah is in my heart today and always. I am grateful to have more days to be a mother to my children and a grandmother to my grandchildren. I will use my time to help bring them to Christ. I am deeply grateful to everyone who prayed for me and spoke out on my behalf."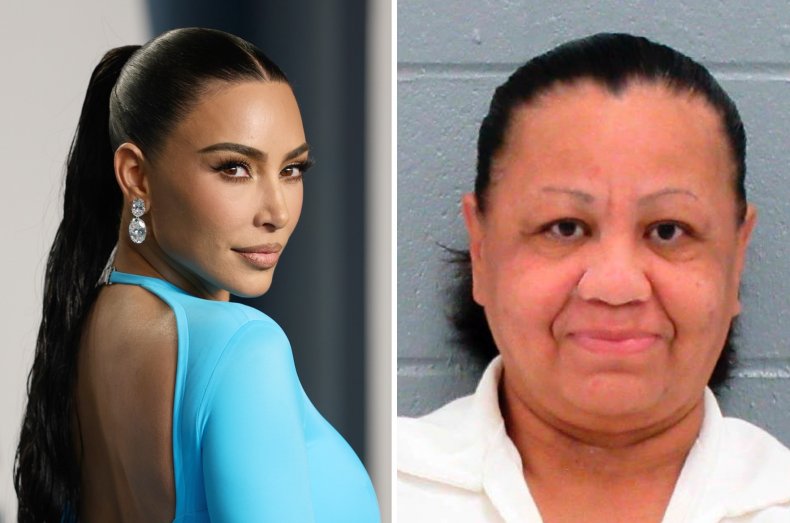 Lucio had been set for lethal injection Wednesday for the 2007 death of her 2-year-old daughter Mariah.
Prosecutors have maintained the girl was the victim of abuse, but Lucio's attorneys say she died from injuries sustained in a fall down a steep staircase several days before she died.
"It would have shocked the public's conscience for Melissa to be put to death based on false and incomplete medical evidence for a crime that never even happened," Vanessa Potkin, the director of special litigation at the Innocence Project and one of Lucio's attorneys, said in a statement to Newsweek.
"All of the new evidence of her innocence has never before been considered by any court. The Court's stay allows us to continue fighting alongside Melissa to overturn her wrongful conviction."
Tivon Schardl, a federal defender who also represents Lucio, added: "We know that Melissa's children—Mariah's brothers and sisters—and Mariah's grandparents, aunts and uncles are all relieved and grateful that Melissa's life will not be taken by the State of Texas.
"And we believe the court honored Mariah's memory because Melissa is innocent. Melissa is entitled to a new, fair trial. The people of Texas are entitled to a new, fair trial."
Update 4/26/22, 2:55 a.m. ET: This article has been updated to add a picture.