Kim Kardashian Met Gala Diet Called Out by Lili Reinhart: 'Disgusting'
Lili Reinhart has slammed Kim Kardashian for the lengths she went to quickly lose weight for the Met Gala.
The Riverdale branded Kardashian "disgusting" after the reality TV personality detailed how she lost 16 lbs in three weeks in order to fit into Marilyn Monroe's famous "Happy Birthday Mr. President" dress.
"To walk on a red carpet and do an interview where you say how starving you are... because you haven't eaten carbs in the last month...all to fit in a f--king dress?" Reinhart, 25, wrote on her Instagram Story, per Reddit, on May 3. "So wrong. So f***** on 100s of levels."
She continued: "To openly admit to starving yourself for the sake of the Met Gala. When you know very well that millions of young men and women are looking up to you and listening to your every word. The ignorance is other-worldly disgusting."
On the Met Gala red carpet this week, Kardashian told Vogue correspondent and longtime Kardashian family friend LaLa Anthony that she needed "three weeks" to lose weight to fit into the dress which could not be altered.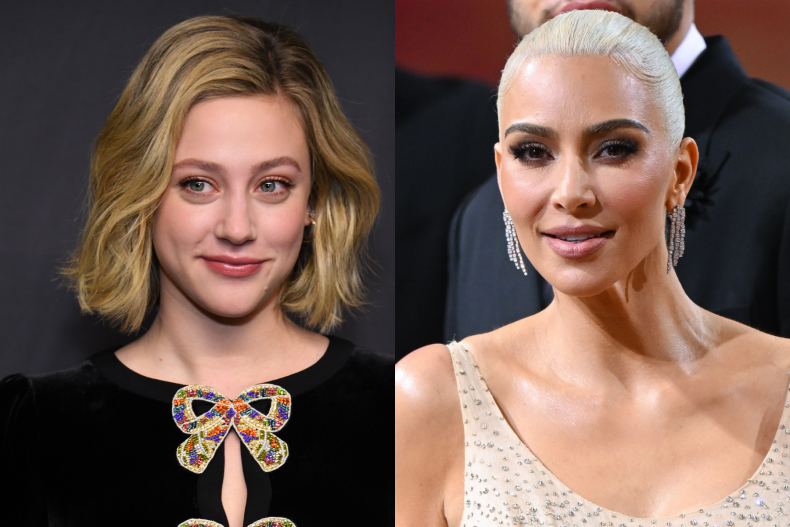 "I had this idea to put it on and to try it on, and they came with armed guards and gloves. I tried it on and it didn't fit me, and so I looked at them and said give me like three weeks, and I had to lose 16 lbs, down today, to be able to fit this," she said.
"It was such a challenge, it was like a role, I was determined to fit it."
The 41-year-old detailed the lengths she went to in another online interview with the fashion magazine, explaining that she wore sauna suits and gave up all carbohydrates and sugar as part of her strict diet.
"I always thought she was extremely curvy. I imagined I might be smaller in some places where she was bigger and bigger in places where she was smaller. So when it didn't fit me I wanted to cry because it can't be altered at all," Kardashian said.
"It was this or nothing," she told the magazine and explained that she embarked on a strict diet and workout regime to slim down for the dress.
"I would wear a sauna suit twice a day, run on the treadmill, completely cut out all sugar and all carbs, and just eat the cleanest veggies and protein," she said. "I didn't starve myself, but I was so strict."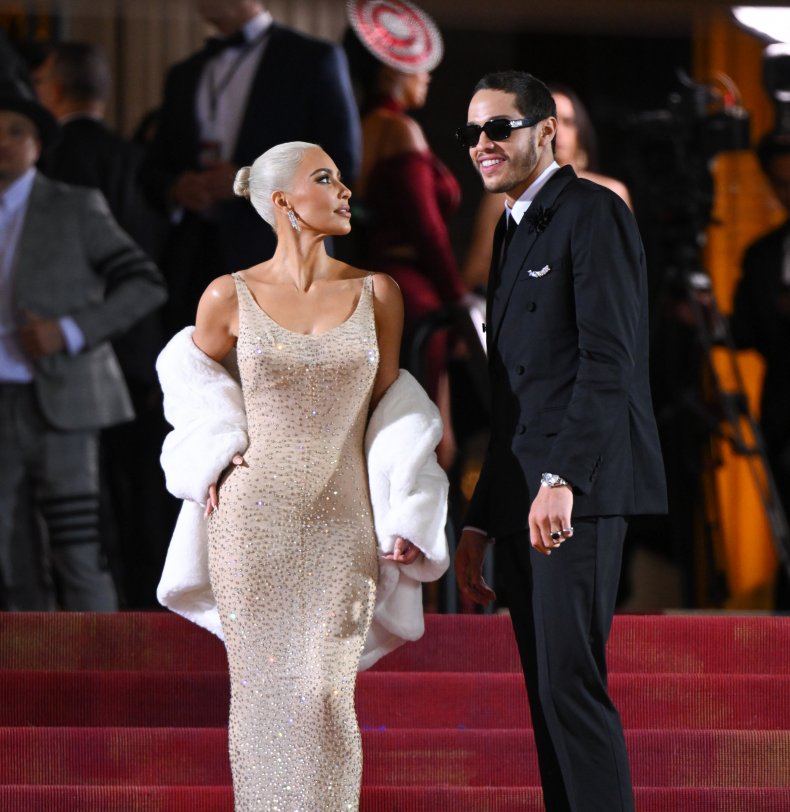 Kardashian revealed that this plan worked and that the dress ended up fitting her just in time for the event.
"I wanted to cry tears of joy when it went up," she said.
Kardashian faced backlash on social media on Tuesday for these comments, with multiple people calling her out for promoting unhealthy weight loss methods.
"Kim Kardashian saying she had to lose 16 lbs in 3 weeks to fit in that Met Gala dress and stating it like its some great accomplishment and not just insane is... a problem," reads one tweet with more than 15,000 likes.
While another added: "I can't believe Kim Kardashian just openly admitted that she lost 16 pounds in 3 weeks to fit into a dress for the #MetGala. This is so damaging and problematic, in ways I can't even begin to unpack."
Newsweek has reached out to Kardashian's representatives for comment.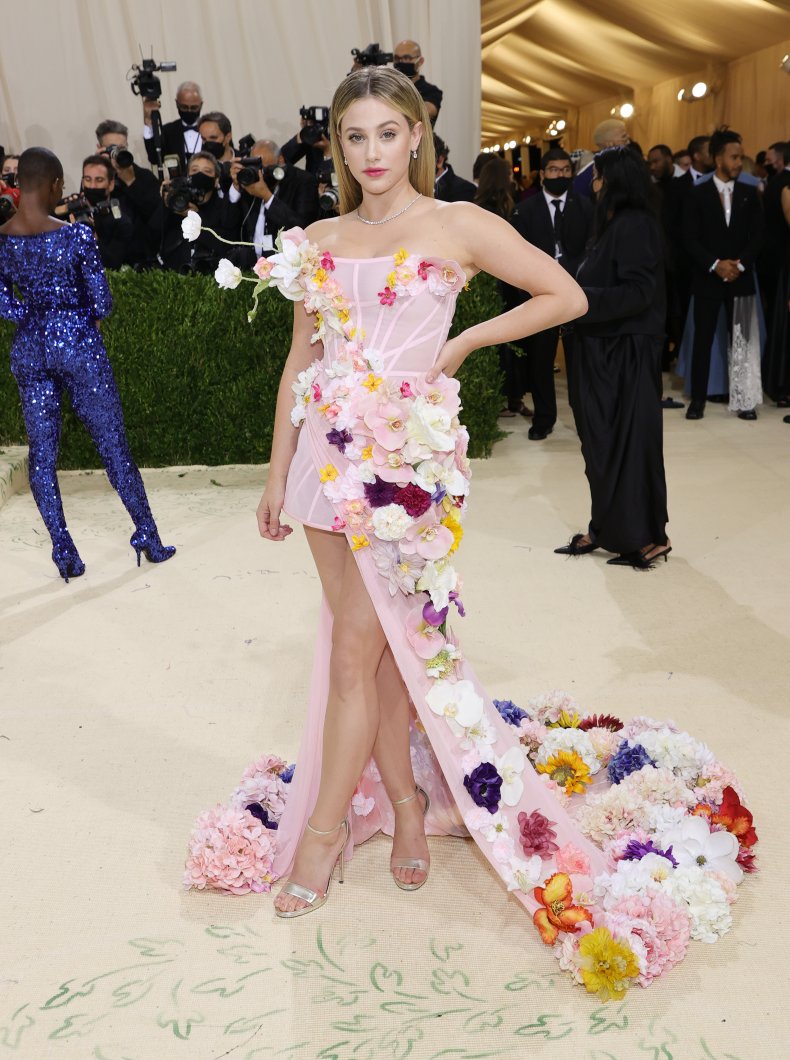 Reinhart has previously opened up about her struggles with her body image and earlier this year reflected on obsessing over her weight.
"I've been struggling with obsessive thoughts about my body/weight the last few months and it's gotten pretty severe in the last week," she wrote on Instagram in January. "So, I want to take a moment to be vulnerable and share this in hope that any of you who are also struggling don't feel so alone. I'm here with you."