Kim Kardashian Just Ruined 'Spider-Man: No Way Home' and People Aren't Happy
Kim Kardashian has just committed an unforgivable crime and upset a lot of people in the process.
The reality television star caused a ruckus on Tuesday when she posted spoilers to Spider-Man: No Way Home to her millions of followers on social media.
Kardashian, 41, watched the third installment of the Marvel blockbuster featuring Tom Holland and Zendaya on Monday night and shared some of her viewing experience on Instagram.
The mother of four shared two snaps from towards the end of the highly anticipated movie from what looked like her home theater.
Page Six has screen shots of the since-deleted posts.
Warning: Spoilers for Spider-Man: No Way Home ahead.
The first image shared by Kardashian showed a massive spoiler that had been highly speculated about for months.
Kardashian showed the two former Spider-Man actors Tobey Maguire and Andrew Garfield kitted out in their superhero costumes, proving that they were indeed in the movie after their robust denials.
In the second picture shared by Kardashian, the two former Peter Parker stars are seen hugging current Spidey, Tom Holland.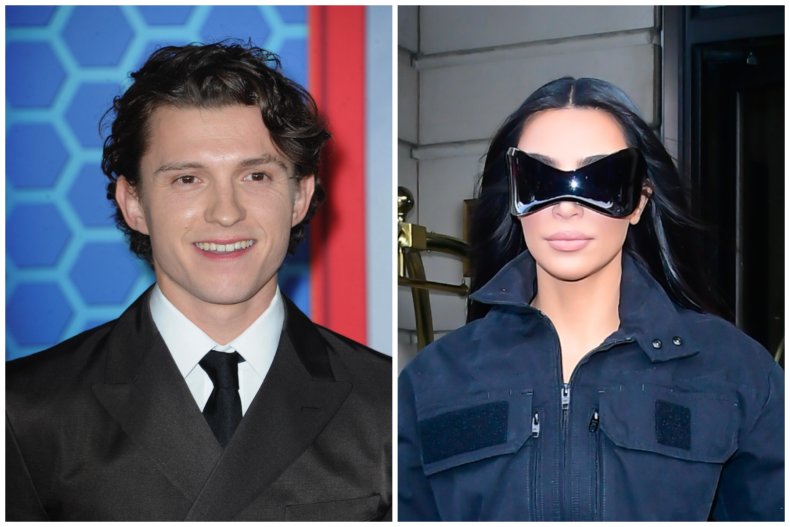 This reveal had been a closely guarded secret for months and a highlight of the film which has been breaking box office records.
Unsurprisingly, Kardashian has been getting a lot of flack for her blunder with the attorney-to-be prompting a wave of anger from movie fans online.
"I went all this time without Spider-Man spoilers JUST to have Kim Kardashian ruin it for me in her insta story," reads one tweet.
While another added: "not kim kardashian spoiling spider man on her story. wtf so SICK."
"kim kardashian casually posting spider man no way home spoilers on her story," said another.
Another person tweeted: "No I'm literally obsessed with Kim Kardashian spoiling Spiderman No Way Home on her IG story from the comfort of her home theater."
"Why did @KimKardashian just post Spider-Man spoilers on her ig story like she don't got millions of followers," asked another.
Another tweet reads: "I thought the SpiderMan ending would get ruined from ALOT of places on social media for me, but never in @KimKardashian's insta stories. Nothing says privilege like getting a movie in your own private theatre and spoiling it for those of us who are trying to stay home and safe!"
"Spent a week avoiding spoilers on tiktok and Twitter for spiderman no way home only for @KimKardashian to spoil it on ig," said another.
Newsweek has contacted Kardashian's representatives for comment.