Kim Kardashian West is known to post a sexy picture or two to her Instagram profile. However, not everyone is always on board with this practice, including her husband Kanye West.
During an episode of The Ellen DeGeneres Show airing Wednesday, the 38-year-old reality star talked about being a fashion trendsetter. She spoke to Ellen about her mother, Kris Jenner, being dissatisfied with how she frequently wears biker shorts. She also opened up about West's thoughts on her risqué Instagram pictures. She suggested her rapper husband's stance on her provocative posts often flip-flops.
"Yeah, it does [bother him], you know. It's like half and half," Kardashian West said. "He always wants me to be me and feel confident and we're having fun, but it also bothers him."
DeGeneres then asked Kardashian West to explain what led to a nearly nude baking photo she posted in August. "That outfit I probably had on under the sweats, but sometimes you gotta do some things for the 'gram.' So we do little impromptu photo shoots just for Instagram. But I wasn't walking around baking like that," the makeup mogul said.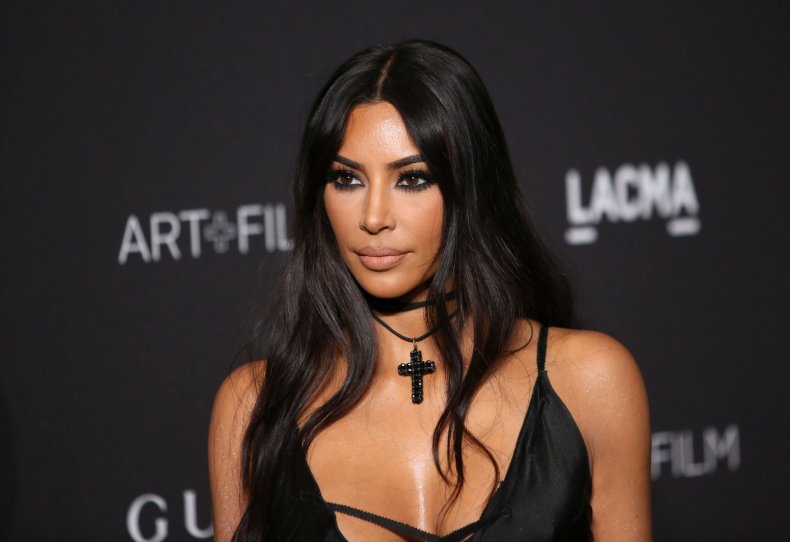 Kardashian West's Instagram boasts over 120 million followers for a reason. Her popular profile features an array of racy pictures. However, pictures of her three children—North West, Saint West and Chicago West—her business endeavors and street style shots frequent her page as well. According to Hopper HQ's 2018 Instagram Rich List, she makes $720,000 for sponsored posts.
On Ellen, Kardashian West said she will "go through waves" about the type of content she posts. "Like sometimes I'm like, 'Okay, I'll be more conservative on my Instagram,'" Kardashian West told DeGeneres. "Sometimes I really need to get something out if I'm feeling good about myself or I've been working out really hard, and I'll post something and he'll get upset. It's a cycle."
Kardashian West has posed naked, or nearly naked, a lot. While she shares some racy shots just for fans on Instagram, she's shown off her body in spreads for publications like Playboy and her "break the internet" shoot with Paper.
In 2017, she spoke with Allure about whether there was an age limit for her nude photo shoots. To this, she said "yes."
"I'm like, I'm going to tone it down. But then I'm like, Wait, I can't be doing it in 10 years, so—I might as well," she said. "I don't know what the age cutoff is."