Kim Kardashian West, Shaun King Thank California Governor Newsom After He Halts Death Penalty for 737 Felons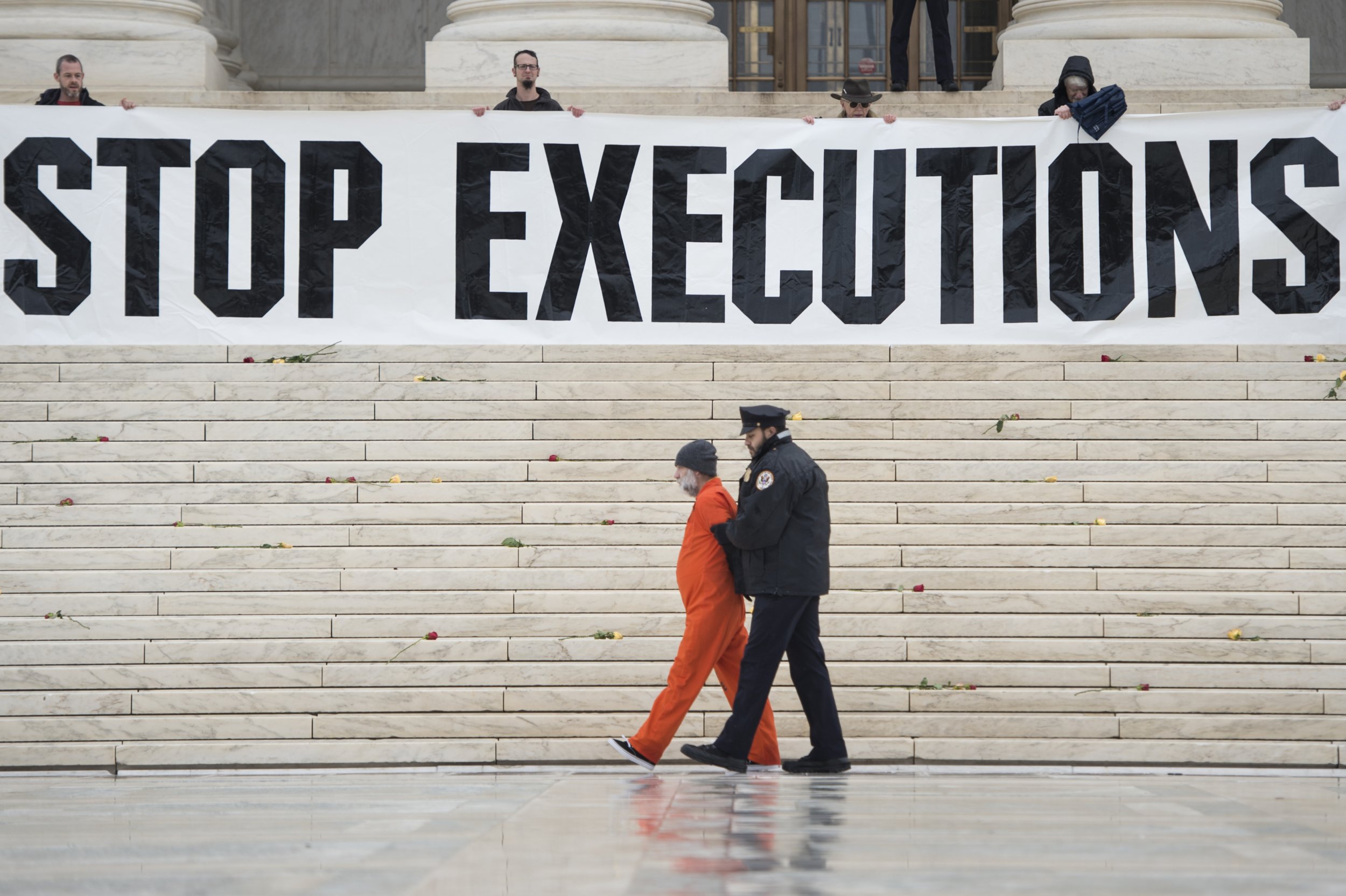 California Governor Gavin Newsom is expected on Wednesday to sign a moratorium on executions, saving the lives of 737 death row inmates. Newsom's decision to issue the moratorium comes three years after voters in California voted to pass a measure to speed up executions.
In prepared remarks, the governor said that the death penalty system has been "a failure" that has cost Californians billions of taxpayer dollars. He also said the death penalty "has discriminated against defendants who are mentally ill, black or brown, or can't afford expensive legal representation."
"The intentional killing of another person is wrong, and as governor I will not oversee the execution of any individual," Newsom said, according to the Associated Press.
California last executed someone in 2006, when Arnold Schwarzenegger was governor. Since then, the state's death row population has grown to house a quarter of all condemned inmates in the United States, the AP reported.
In 2016, state voters narrowly voted for a measure that would speed up executions. Newsom said he worried that the executions of more than 20 inmates who have exhausted their appeals would be resumed.
Newsom's decision was criticized by the president of Los Angeles's Association of Deputy District Attorneys, Michele Hanisee, The Sacramento Bee reported.
"Governor Newsom, who supported the failed initiative to end the death penalty in 2006, is usurping the express will of California voters and substituting his personal preferences via this hasty and ill-considered moratorium on the death penalty," Hanisee said in a statement.
However, Newsom has also garnered the support of politicians, celebrities and advocates.
"I have met with and am very supportive of Governor Newsom and his decision to help bring an end to the California Death Penalty," reality-TV star Kim Kardashian West tweeted. "Racial bias and unfairness run deep throughout the justice system but especially when it comes to the death penalty."
Writer and activist Shaun King said he was "deeply grateful" for Newsom's decision. "It's fundamentally barbaric and almost exclusively used against poor people and people of color," he tweeted. "Thanks Governor. And thanks to all who fought for this."
State Senator Scott Wiener, a Democrat, also expressed support for ending capital punishment in California. "The death penalty is immoral & ineffective, with huge racial disparities & innocent people sentenced to death," he tweeted. "We need to put an end to capital punishment in California."
The moratorium will be in effect during Newsom's time in office. A future governor could decide to resume the executions.