Kim Kardashian West may have revealed the tracklist and release date for her husband Kanye West's next album in a tweet, and fans are hyped.
The aspiring lawyer and mom of four took to Twitter on Thursday to share a photo of a notebook page with "Jesus Is King"—the supposed title of West's next album––written in black marker at the top. She captioned the post with a praying emoji.
The photo includes a what appears to be a track list filled with Christian-themed song titles including "God Is," "Baptized," "Through the Valley," "Sunday" and "Sweet Jesus." Also featured are a Bible opened to Psalm 57:6, a pair of notebooks, a flashlight and a jar containing something yellow (perhaps a lemon).
One user said on Thursday, "[sic] welp, sounds like kanye is going muy religioso again. god-centric redemption arc, it seems."
Jesus Is King looks set to arrive on September 27. The tracklist notably features "Water," a song that West performed during his Sunday Service event at the Coachella Music and Arts festival earlier this year.
Last year West released his eighth solo album ye. He also collaborated with Kid Cudi on KIDS SEE GHOSTS and produced albums for Pusha-T, Nas, and Teyana Taylor.
In September 2018, West announced that he would release an album called Yandhi that same month. The release date was subsequently delayed and then postponed indefinitely.
Early in 2019, West began conducting choirs in "Sunday Service" performances. The events featured gospel renditions of West classics, as well as covers and church staples. West brought "Sunday Service" to Coachella in April and has since held "Sunday Services" for Mother's Day and to memorialize the victims of the Dayton mass shooting.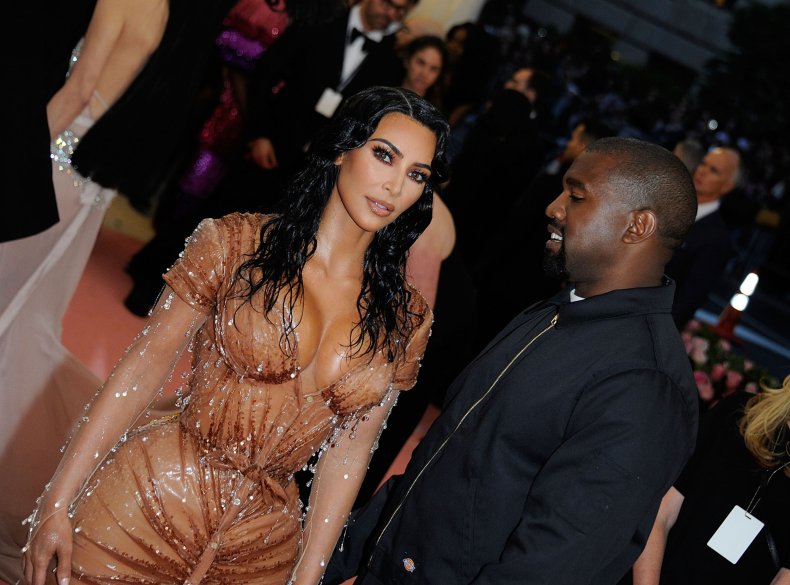 Apart from his "Sunday Service" series, West has been fairly quiet since his burst of productivity last year, where he released five albums that he produced in the space of five weeks. While plans to release Yandhi in the fall have been put on hold, several versions of the album have leaked online.
Earlier this week, West's longtime collaborator Pusha T released a pair of West-produced songs.
West has not tweeted since New Year's Day, following a period when he was very active on social media, which saw him spark controversy with comments about slavery and a show of support for President Donald Trump.
His last tweet on January 1 read, "One of my favorite of many things about what the Trump hat represents to me is that people can't tell me what to do because I'm black."