Oxygen Announces Kim Kardashian West Documentary to Focus on Inmate Justice Work, Law School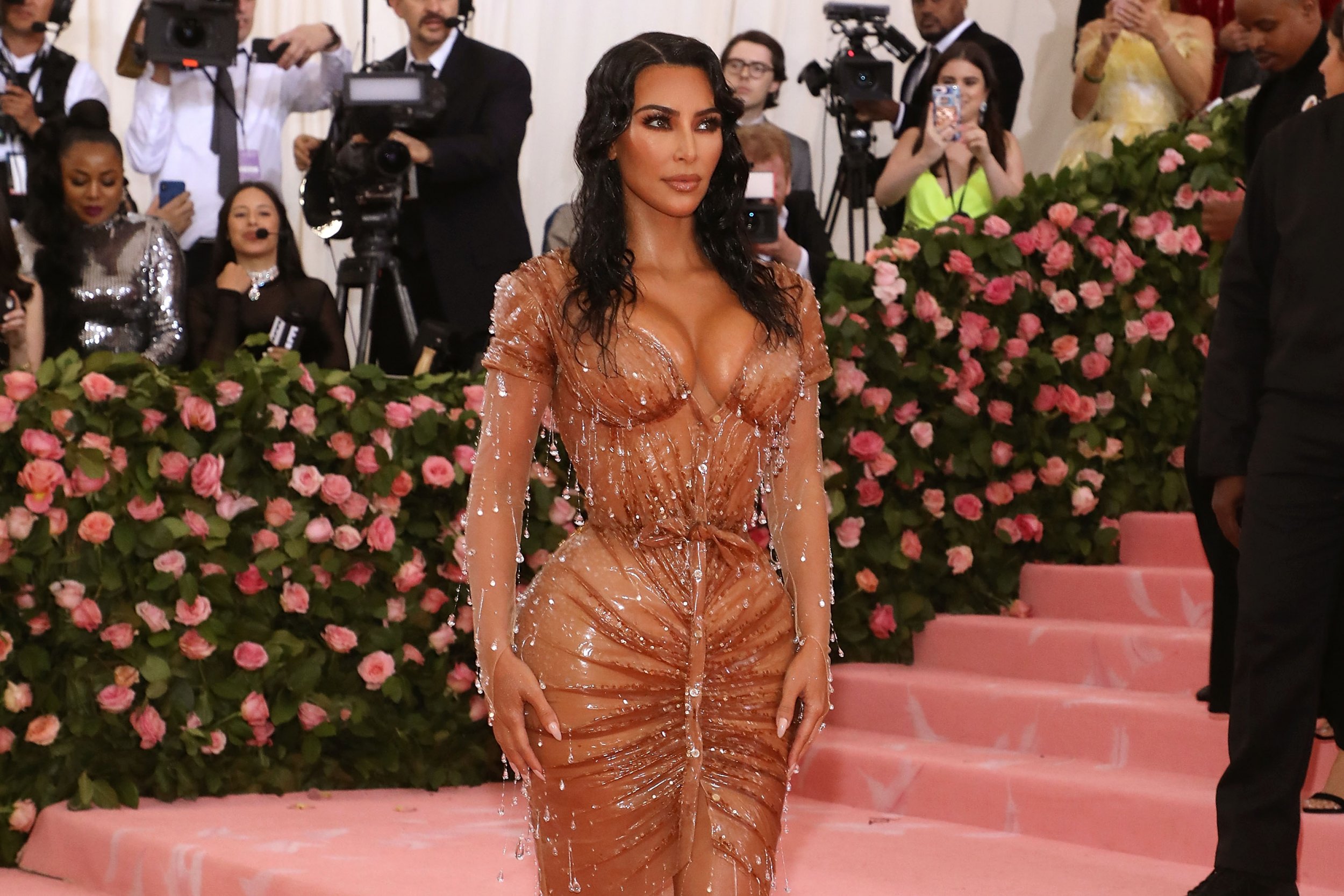 A documentary about Kim Kardashian West is in the works at Oxygen. The true crime channel, which focuses on mystery and true-crime content toward women, revealed the two-hour special will follow Kardashian West's work to free wrongfully treated inmates.
It will also focus on Kardashian West's decision to go to law school, and follow in the footsteps of her father, lawyer Robert Kardashian. The special's current working title is Kim Kardashian: The Justice Project, though that name is subject to change.
Oxygen did not immediately reveal a release date for the film, but did reveal a handful of other details. The release claimed "Oxygen will capture Kardashian's efforts to secure freedom for Americans who she believes have been wronged by the justice system," in the film.
Rod Aissa, Executive Vice President of Original Programming and Development at Oxygen shared his take on Kardashian's work, and the decision to create a program surrounding it.
"I deeply admire Kim's dedication to studying the justice system and building a successful track record in helping those without a voice," said Aissa in a comment to Newsweek. "She's using her power and influence to open up a dialogue with influential law makers about the need to address unfair sentencing. It's a real mission for her and we're excited to document her journey."
Kardashian West just recently revealed her choice to go to law school, though she's been taking classes for some time. She first mentioned her schooling in a 73 Questions interview with Vogue, and later followed up the comment with a lengthy Instagram comment. The comment directly addressed hateful remarks, that claimed Kardashian West isn't cut out for life as a lawyer.
"I've seen some comments from people who are saying it's my privilege or my money that got me here, but that's not the case," Kardashian West wrote. "One person actually said I should 'stay in my lane.' I want people to understand that there is nothing that should limit your pursuit of your dreams, and the accomplishment of new goals. You can create your own lanes, just as I am."
The fashion icon also revealed what a large commitment and sacrifice law school is. "My weekends are spent away from my kids while I read and study. I work all day, put my kids to bed and spend my nights studying," she said. "There are times I feel overwhelmed and when I feel like I can't do it but I get the pep talks I need from the people around me supporting me. I changed my number last year and disconnected from everyone because I have made this strict commitment to follow a dream of mine."
Kardashian West made news last year when she convinced President Donald Trump to pardon inmate Alice Marie Johnson. In the last 90 days, Kardashian West and her legal team have had a hand in freeing 17 inmates, according to TMZ on Tuesday. All of the inmates Kardashian West is working to free have life-long convictions for low-level drug arrests. All have not had a change for parole.
This article has been updated to include a comment from Rod Aissa.