Kim Kardashian Wants Donald Trump to Win: 'It's Crazy That Everyone Doesn't Want That'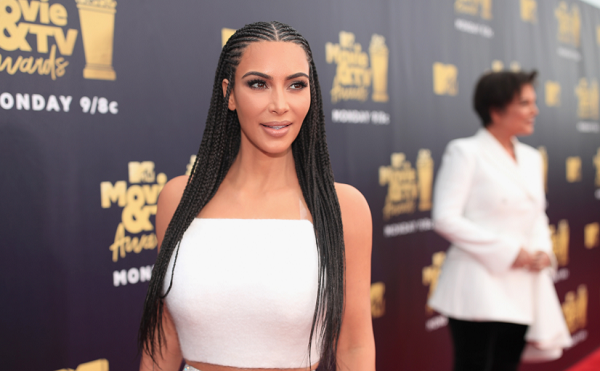 Kim Kardashian West thinks it's crazy that some U.S. citizens don't want to see President Donald Trump succeed.
Following the social media outrage sparked by her recent visit to the White House in early June, the reality-TV star turned beauty mogul defended her new friendship with the president and said she wanted him to "win." Speaking with The Hollywood Reporter on Wednesday, she said, "I try to see all sides, especially after this experience," referencing her meeting with Trump, during which she advocated for former prisoner Alice Johnson's commuted sentence.
"There's obviously a lot that we don't agree with, but I want him to win. I want him to succeed because it's our country," Kardashian continued. "It's so crazy that everyone doesn't want that."
It was Kardashian West's voice that helped convince Trump to grant clemency to Johnson, a 63-year-old nonviolent drug offender who had been given a life sentence without parole back in 1996. Kardashian West has since started advocating for death row prisoner Kevin Cooper—a black man convicted of the 1983 murder of a white family. Kardashian West, 37, recently reached out to California Governor Jerry Brown via Twitter and asked for Cooper's DNA to be tested after a New York Times article suggested Cooper may have been framed.
Despite Kardashian West's "longer-term mission" to use her platform to help others, particularly those facing unfair prison sentences, she has no intentions of turning her social justice efforts into a political career. "I never started out thinking I was being political," she said.
"I just thought I was helping people, and I knew that I had the opportunity or the resources. So I used them, and, you know, it worked out really well for Alice," she said. "I definitely saw a lot of compassion from the White House with her, and I really do believe it's just the beginning."
She added, "You know, everyone's been asking me [about running for office], and I said in one interview, 'Never say never.' And then I was like, 'Why did I say that?' I don't have political aspirations. I really don't!"