Kanye West is running for president, but his wife Kim Kardashian West has had very little to say about it. Days after West posted his first campaign video on Twitter, Kardashian West has yet to share, like or acknowledge the new steps West has taken toward the presidency.
Instead, Kardashian West's social media has been full of family photos and videos from a vacation in Colorado and advertisements for her two companies, Skims and KKW Beauty.
It's been months since the beauty mogul addressed West's decision to campaign for public office. Kardashian West seemed to support West at the start by retweeting his July 4 campaign announcement. At the time, she simply retweeted his statement and added an American flag emoji.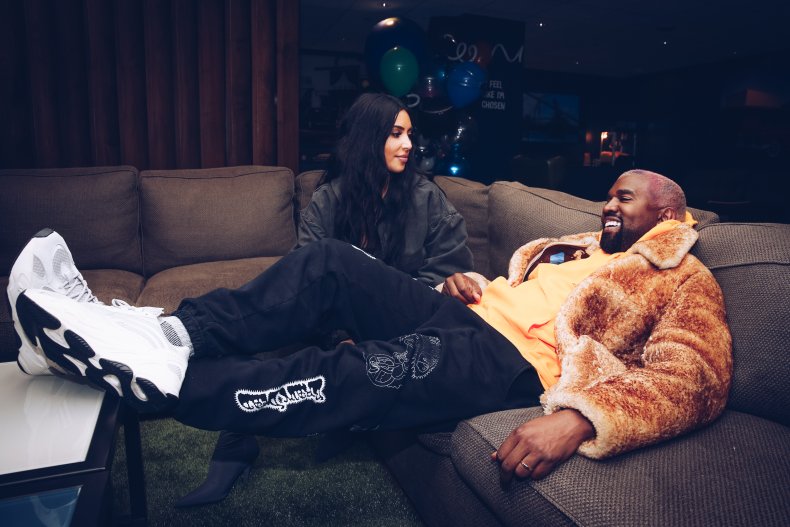 On her own social media, though, Kardashian West has not acknowledged West's run. She's also yet to release a statement or formal endorsement of her husband's potential presidency.
Kardashian West was also apparently absent at West's first and only campaign rally, which took place in Charleston, South Carolina in July. During the conversation with his fans, West revealed he's tried to convince Kardashian West to abort their first child, North West. He used the family matter as a reason why he was pro-life.
The mother didn't respond publicly to the news, though photos of her and West in a car, with Kardashian West crying, were published by tabloids a few days later.
So where does the campaign stand now? Kardashian West still hasn't said a word, but West appears to think he has a chance at winning. The rapper began celebrating a potential presidential win based on a falsified poll, which shows him beating both President Donald Trump and former Vice President Joe Biden.
His Twitter was filled with excitement and exclamations to "get the West Wing ready" as West reposted a fake Kentucky poll which saw him coming in second place for the presidency behind Libertarian nominee Jo Jorgensen and independent candidate Brock Pierce.
West still hasn't deleted the poll, or his reaction to the falsified information, though it's since been debunked.
Despite their lack of mutual campaigning, West and Kardashian West have interacted a bit on social media. West retweeted an article that revealed Kardashian West donated $1 million to Armenia Fund since the country, which is her ancestry, declared war against Azerbaijan in September.