Why Does Kim Kardashian West Keep Getting Mom-Shamed? Sunday Service Lipstick Fiasco Sparks Latest Outcry
No one has ever said being a mom was easy, but being a mother in the age of social media means the world is watching and scrutinizing your every move. Kim Kardashian West is being mom-shamed once again, this time for allowing her eldest child North West to wear lipstick to church.
Kardashian West, 38, has been criticized on numerous occasions for her parenting style. There are instances where the criticism may have been somewhat justificedr, including when the Keeping Up With the Kardashians star and KKW Beauty mogul was spotted looking at her phone instead of tending to North when she tripped and fell. However, there are a number of occasions where Kardashian West has been mom-shamed unnecessarily.
Kardashian West Slammed for Allowing North West to Wear Lipstick
Kardashian West took to Twitter on Sunday to share a video of North, 5, dancing during church service on Sunday. "Her favorite part of the week is dancing during Sunday Service," she tweeted. The reality star was promptly slammed on Twitter as one person wrote how it was "really sad" to see North wearing lipstick and another fan claimed that seeing the child this way "makes my blood boil."
Kardashian West Criticized for Using Surrogate
Kardashian West opted to use a surrogate to help carry her third child, Chicago West, a decision she was criticized for. She wrote a blog post via her now-pulled website in January 2018 about the experience. "Anyone who says or thinks it's the easy way out is completely wrong," she wrote. "People assume it's better because you don't have to deal with the physical changes, pain or complications with delivery, but for me, it was so hard to not carry my own child, especially after I carried North and Saint."
Kardashian West Accused of Waxing North's Eyebrows
Fans accused Kardashian West of waxing North's eyebrows in 2013, but the reality star used humor to tackle the backlash. "Do people really think I would wax my daughters eyebrows so young? Come on, I'd wait until she's at least 2 1/2," she tweeted.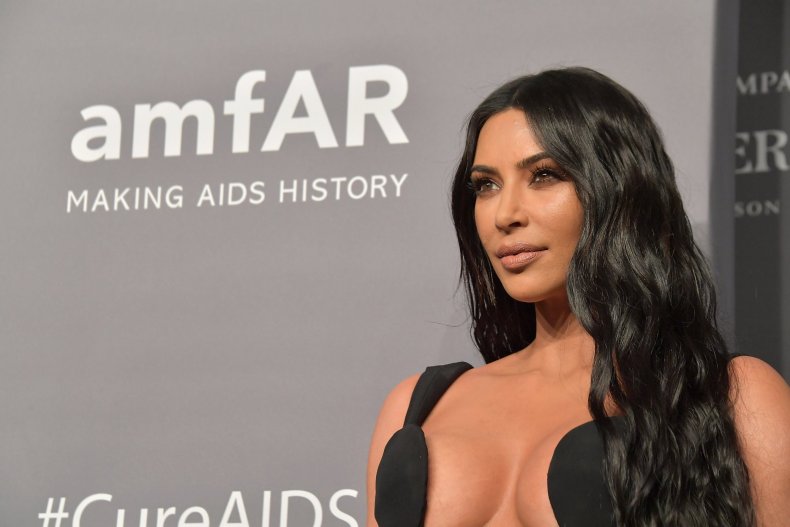 Fans Attacked Kardashian West for Straightening North's Hair
North celebrated her fifth birthday in June 2018. To commemorate the special occasion, the young child's hair was straightened. Photos of this day surfaced the following month, which drew in criticism from many fans. Kardashian West defended the situation, tweeting: "She is allowed twice a year, on her birthday and birthday party! This pic was taken back in June on her bday."
Kardashian West Slammed for Allowing North to Design Her Own Clothes
Like her father Kanye West, North has taken up an interest in fashion. However, in September 2016, fans weren't pleased to discover that Kardashian West allowed her eldest child to design some of her own clothes. In response to the criticism, she tweeted: "Bc she has a passion 4 fashion & we've given her the tools 2 explore that? Spending time w dad @work isn't bad either."