Kim Kardashian West Will Rename Kimono Shapewear Line After #KimOhNo Backlash
After facing backlash for the use of the name Kimono, Kim Kardashian West announced she planned to rename her shapewear line.
Most widely known for the wildly successful reality television show Keeping Up With the Kardashians, Kardashian West is also well established in the business world. However, her success has has also prompted criticism, including that her concealer catered predominately to light skin tones and that she allegedly committed trademark and patent infringement.
Her most recent endeavor, a shapewear line named Kimono, was met with criticism for cultural appropriation. On Monday, Kardashian West addressed the fallout on Twitter, crediting her success partially to having a direct line of community with her fans and the public.
"I am always listening, learning and growing - I so appreciate the passion and varied perspectives that people bring to me," Kardashian West posted on Twitter. "When I announced the name of my shapewear line, I did so with the best intentions in mind."
She noted that her brands are built with "inclusivity and diversity at their core" and shared that after a great deal of consideration, her shapewear line would be launched under a new name.
Users spoke out against the name using the hashtag "KimOhNo," a play on the word "kimono." Critics included Daisaku Kadokawa, the mayor of Kyoto, Japan, who penned a letter to Kardashian West.
He asked her to reconsider the name, explaining that a Kimono is a traditional ethnic dress "fostered in our rich nature and history" and is a distinct feature of Japanese culture passed down through generations. Seeing both Japanese people and foreign tourists wearing Kimonos was "proof" that the tradition they're proud of was loved by people from around the world.
"We think that the names for "Kimono" are the asset shared with all humanity who love Kimono and its culture, therefore, they should not be monopolized," the mayor wrote.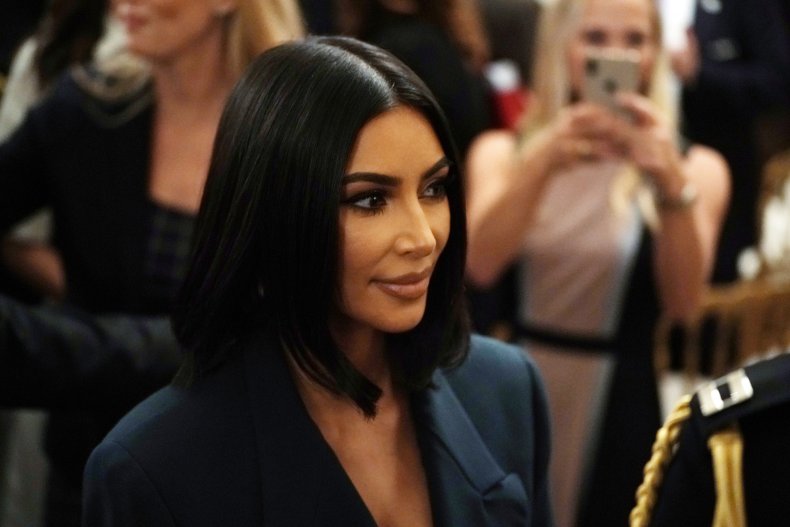 In concluding his letter, the mayor invited Kardashian West to visit Kyoto and experience the essence of Kimono culture.
Kardashian West didn't reveal a hard date for the launch of her shapewear line, only saying it was "coming soon." However, she shared that it would be available in nine shades and a range of sizes from 2XS to 4XL. One product included a pair of shorts that were cut higher on one side to accommodate for dresses or skirts that have a slit in them.
"Oh my god I don't have to cut one side of my Spanx anymore!!!!!" model Chrissy Teigen commented on Kardashian West's initial announcement tweet.
Kardashian West also posted on Twitter that her husband, Kanye West, drew the logo, and the shapewear was designed with "soft yet supportive" fabrics.