Some Twitter users are fuming at Kim Kardashian West's latest business venture, which some claim is fueled by cultural appropriation. The fashion influencer announced her new shapewear collection, called Kimono, on social media Tuesday morning, and was quickly swarmed with users calling attention to the name.
Kimono is a traditional, Japanese formal robe. The idea has since been translated into bohemian style fashion. Fingers are pointing at Kardashian West, however, for using the name of a traditional garment to advertise for her less-than-traditional, American shapewear line.
This is far from the first time Kardashian West has been accused of cultural appropriation. Some past instances included a handful of times that the makeup leader wore braided locks, from cornrows to African Fulani braids, and when she sported a controversial maang tikka, or a jeweled, Indian headpiece, to one of Kanye West's Sunday Services in April.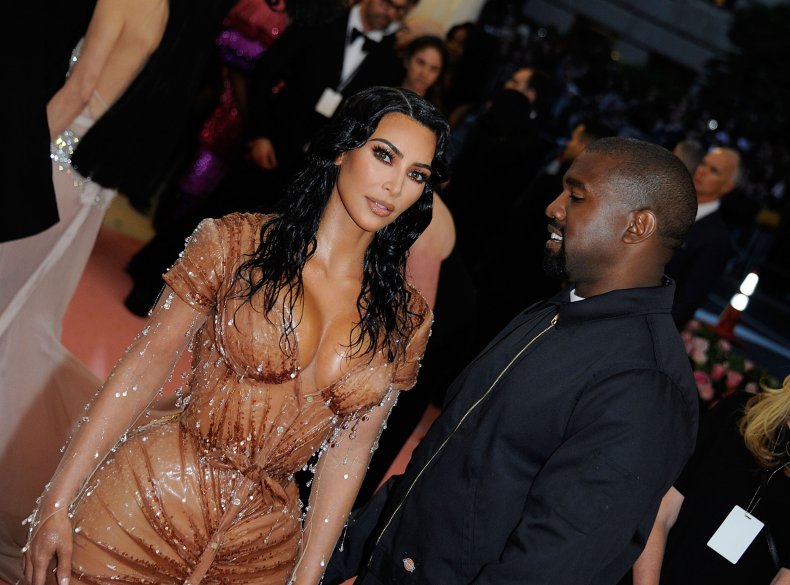 Kardashain West has also been accused of blackface in past makeup promotions, which appear to be edited darker. She addressed the photos in a November 2017 episode of Keeping Up With The Kardashians. "We wanted them really moody; it was really tan," she explained. "I wanted to show the contour. The photos ended up being a little bit darker than I was. There were some people online saying I was doing blackface and the photos were inappropriate." She also noted that it appears netizens are waiting for her to make a mistake.
With the launch of Kimono, Twitter users were quick to point out the controversy. A handful of users explained that Kimono may be a cheeky name, considering "Kim" is in the word, but that doesn't make it alright to appropriate the name of cultural apparel. Because Kardashain West has no Asian descent, it sparked questions as to why she'd involve a cultural term into her own advertising.
Others noted the blatant disrespect Kardashian West seems to have for other cultures. Many commented on her past run-ins with cultural appropriation, as well as a similar history from members of her family.
Some also complained that Kardashian West' advertisement photos don't show enough body sizes to be accurately promoting a shapewear company.
Most public responses, however, applauded Kardashian West for her latest business venture. Many commented on how creative and professional Kardashian West has proved to be, and expressed excitement for the coming shapewear line.