Who Is Kevin Cooper? Kim Kardashian West Thinks The Convicted Murderer Is Innocent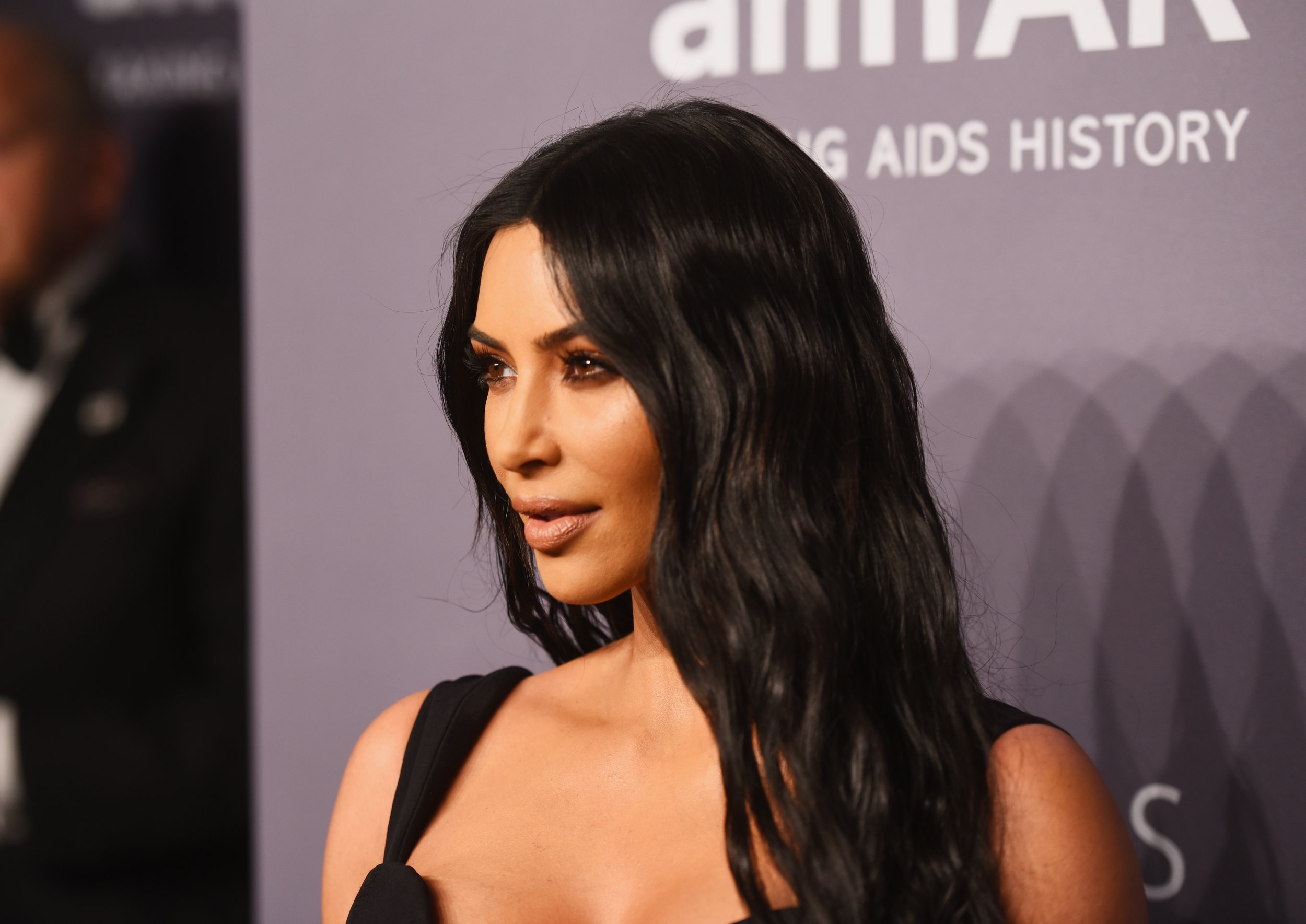 Kim Kardashian West used her vast social media platform this weekend to post a photo with a convicted murderer, who she said she believes is innocent.
In the photo, Kardashian West appears to have her arm around Kevin Cooper, a man who is now on death row at San Quentin State Prison in California for the 1983 murders of Doug and Peggy Ryen, their 10-year-old daughter Jessica and an 11-year-old neighbor named Chris Hughes.
"I had an emotional meeting with Kevin Cooper yesterday at San Quentin's death row. I found him to be thoughtful and honest and I believe he is innocent of the crimes for which he was convicted," wrote Kardashian West. "I am hopeful that Kevin will be exonerated since DNA testing has now been ordered on Kevin's case and I remain grateful to Governor Newsom for ending capital punishment in California."
Kardashian West was referring to Governor Gavin Newsom's order earlier this year to put an executive moratorium on California's death penalty, a reprieve for 737 inmates who had been on death row in the state.
The executive order argued that capital punishment is unjust—as it is disproportionately applied to people of color, impoverished people and those with mental disabilities. It also called for the repeal of California's lethal injection protocol and the immediate closing of the execution chamber at San Quentin State Prison.
Even before the moratorium, the state had not been in a rush to execute prisoners. California's last execution took place in 2006.
Newsom's order was a stark contrast to the approach of his predecessor, Jerry Brown, who—during his cumulative 11 year span as attorney general and then as governor of California—promised to uphold the death penalty.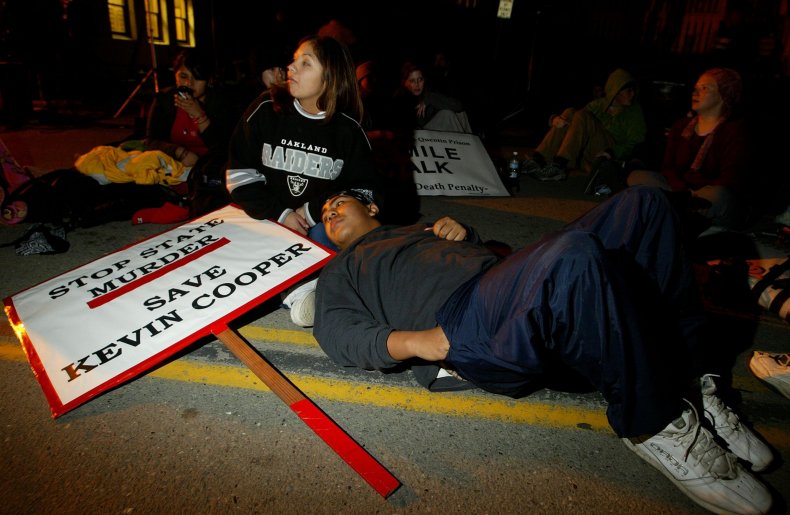 In a column involving the Cooper case published in October 2018, investigative reporter and columnist for The New York Times Nicholas Kristof said that Brown refused to allow the examination of advanced DNA testing that could free Cooper or confirm his guilt.
The evidence that investigators were sitting on, Kristof wrote, was a pair of bloody coveralls worn by a white convicted murder "who came home late on the night of the murders" and tossed in government storage by police after his girlfriend reported him to the authorities.
That man is the other suspect in the case. He volunteered to provide samples of his DNA in hopes of his own exoneration, Kristof wrote in his column.
Both suspects in the case implored Brown to permit advanced DNA testing and examination of evidence from the crime scene, which the former governor finally approved at the end of 2018.
Kardashian West's involvement in prison reform has ostensibly increased over the last year. In May 2018, she met with President Donald Trump at the White House to discuss the case of 63-year-old Alice Marie Johnson, a one-time non-violent drug trafficking offender serving a life sentence. After the meeting, Trump commuted Johnson's sentence, and she was released a week later.
She also tweeted her support for Cooper last June, following an in-depth investigation of the case by Kristof and The New York Times.
Kardashian West subsequently revealed that she was preparing to become a lawyer and that she aimed to take the bar exam in 2022.
Earlier this month, CBS News and other outlets reported that Kardashian West helped fund the 90 Days of Freedom Campaign, which has helped free 17 first-time nonviolent drug offenders.