What Happened to Kim Porter? Update: Diddy's Ex Buried in Georgia After Sudden Death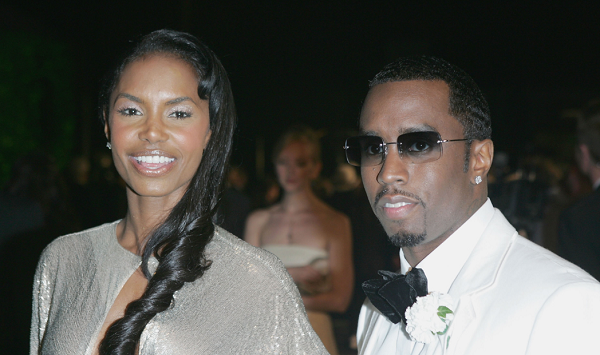 Kim Porter was laid to rest in her hometown of Columbus, Georgia, over the weekend. Porter, the mother of three of Sean "Diddy" Combs's children, died in her home in Toluca Lake, California, on November 15. She was 47 years old.
Porter and Combs dated on-and-off for nearly a decade. They share 20-year-old Christain Combs and 11-year-old twin daughters D'Lila Star and Jessie James Combs.
Dozens of Porter's celebrity friends, including Kimora Lee Simmons, Usher, Lil Kim, Missy Elliott and Tichina Arnold, were in attendance at her public funeral on Saturday. Porter's casket traveled to Columbus's Cascade Hills Church, where the funeral was held via horse and carriage. She was later buried next to her mother at Evergreen Memorial Park, according to TMZ.
During the funeral, Combs gave a heartfelt eulogy and spoke of his relationship with the model and actress over the years.
"I can't put our relationship into a certain box. She always told me, seriously, she felt like God sent … her here to help me out. I'd be like, 'Girl, what are you talking about?'" Combs said. "I didn't really understand how to love and, you know, we went through some circumstances, my mother and my family, where we didn't have a big family and all of that. She just really started breaking down the exterior of any shell that I put up."
Combs also praised Porter for helping him get through a "dark, dark time" in his life earlier this year despite many changes in their relationship. "As time went on, our relationship took so many different changes, from being boyfriend and girlfriend to being lovers to being best friends to being just straight-up homies, like somebody that you know you can count on. Somebody that has your back, you have their back," he said.
Porter's oldest son, Quincy Brown, whom she shared with ex-husband Albert "Al B. Sure!" Brown III, also spoke during the funeral as well as Porter's longtime friend, singer Mary J. Blige.
The reason behind Porter's sudden death has not been revealed. Los Angeles County Medical Examiner-Coroner released a statement explaining more tests were needed to fully determine Porter's cause of death. It is unclear if more autopsy reports will come in the days following her funeral.
What Happened to Kim Porter? Update: Diddy's Ex Buried in Georgia After Sudden Death | Culture