On Thursday, a jury in Minnesota found former police officer Kim Potter guilty of first and second-degree manslaughter in connection with the fatal shooting of Daunte Wright.
The 12-member jury's decision came after it had deliberated for nearly 30 hours.
Potter had been charged with two counts— first and second-degree manslaughter — after shooting and killing Wright in Brooklyn Center, Minnesota in April.
Potter had maintained that the shooting was accidental and that she meant to grab her Taser, but mistakenly grabbed her gun and fatally shot Wright during a traffic stop.
Potter's attorney, Earl Gray, contended that a mistake isn't a crime and said that Wright was to blame for trying to flee from police, arguing that he "caused his own death."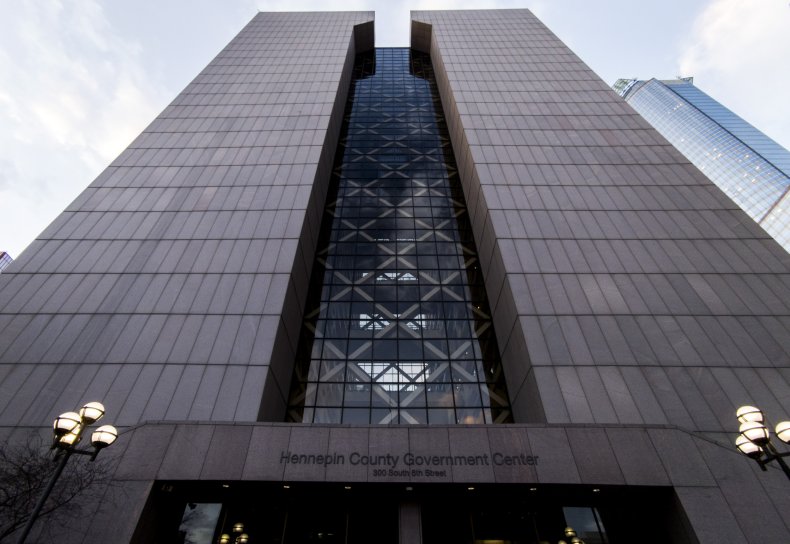 Prosecutors urged the jury to find her guilty, arguing that the death of Wright, a Black man, had been preventable.
"Members of the jury, this was no little 'oopsies.' This was not putting the wrong date on a check. This was not entering the wrong password somewhere," Assistant State Attorney General Erin Eldridge told the jury on Monday, according to NBC News.
"This was a colossal screw-up, a blunder of epic proportions. It was precisely the thing she had been warned about for years, and she was trained to prevent it. It was irreversible, and it was fatal," Eldridge added.
Civil rights attorneys representing Wright's family released a statement responding to the verdict on Thursday.
"The family of Daunte Wright is relieved that the justice system has provided some measure of accountability for the senseless death of their son, brother, father and friend," attorneys Benjamin Crump, Antonio Romanucci and Jeff Storms, said. "From the unnecessary and overreaching tragic traffic stop to the shooting that took his life, that day will remain a traumatic one for this family and yet another example for America of why we desperately need change in policing, training and protocols."
"We must now turn our attention to ensuring that Kim Potter receives the strongest and most just sentence possible," the attorneys added.
According to the Associated Press, state sentencing guidelines call for a prison sentence of just over seven years for a first-degree manslaughter conviction. For a second-degree manslaughter conviction, the guidelines call for a four-year prison sentence.
However, prosecutors have said that they will try to get more jail time in this case.
Following the jury's verdict, Potter's attorneys argued that she shouldn't be held without bail before her sentencing hearing, and said Potter wouldn't commit another crime.
"It is the Christmas holiday season," Potter's attorney, Paul Engh, said according to the Associated Press. "She's a devoted Catholic, no less, and there is no point to incarcerate her at this point in time."
However, Judge Regina Chu did not accept that request.
"I cannot treat this case any differently than any other case," she said.
Update 12/23/2021, 3:35 p.m. ET: This story has been updated with additional information about the court hearing Thursday, and a statement from attorneys representing the Wright family.