Kim Wall Update: Inventor Peter Madsen Allegedly Texted About Submarine Murder Plot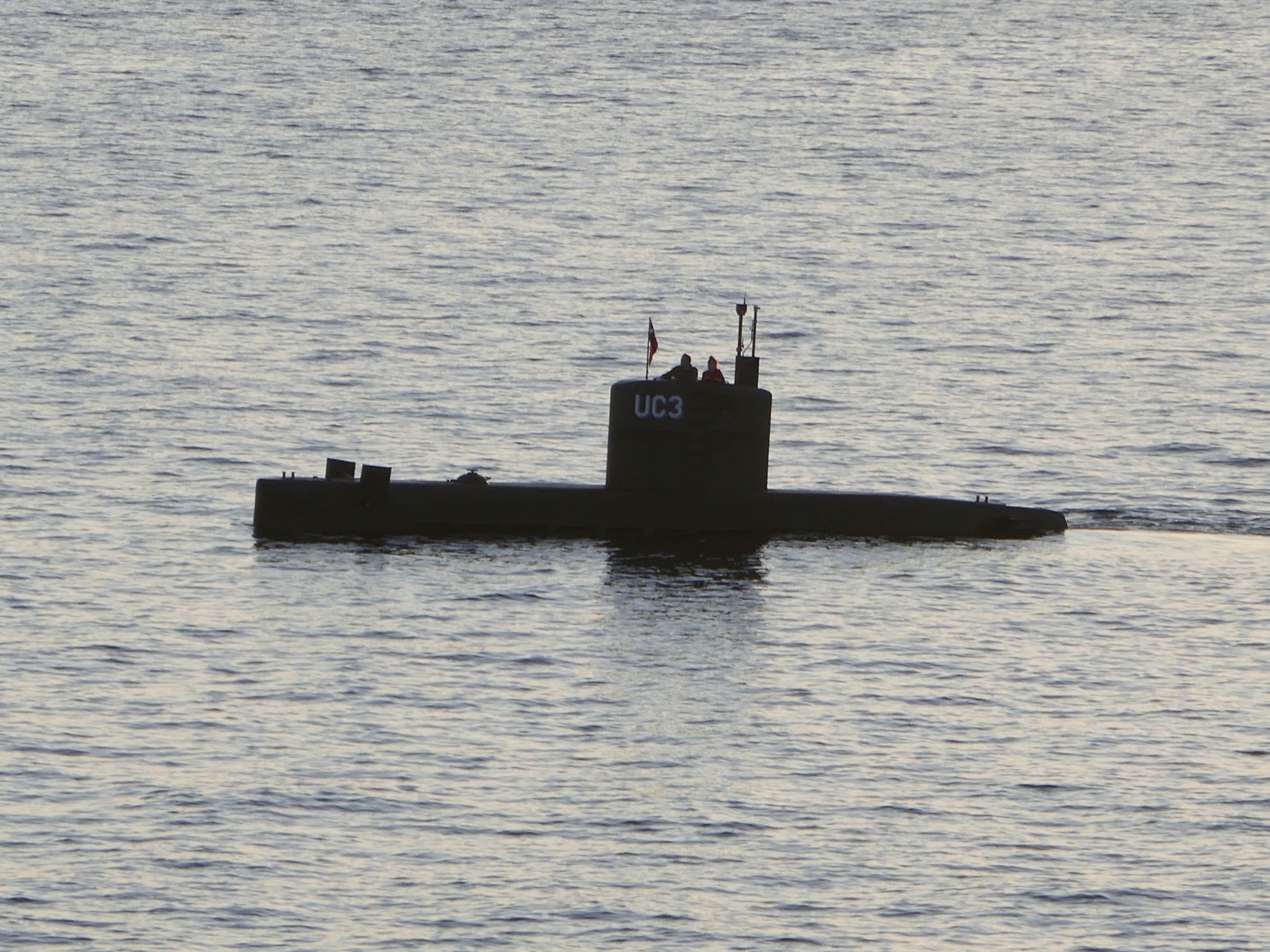 The man charged in the death of Swedish journalist Kim Wall may have told a former lover about a murder plot before Wall was killed. Peter Madsen, a Danish inventor, reportedly texted a woman about murdering someone on board his submarine, Wired reported.
Wall, 30, went missing in August after boarding Madsen's submarine in Copenhagen in order to write a story about the inventor. Portions of her body later washed up on the shore. Madsen, 46, was charged in January with the murder and dismemberment of Wall. He pleaded guilty to indecent handling of a corpse but denied killing her.
An unidentified woman who was a former sexual partner of Madsen's told Wired she asked the inventor via text message to "motivate her with a threat" in order to get her to finish a project she was working on. The exchange reportedly occurred days before Wall got on Madsen's submarine.
"He says he has a murder plan ready in the submarine, and I tell him I am not afraid, you have to be more threatening," the woman said. "He talks about the tools he wants to use, and I say, 'Oh, it's not threatening.'"
The exchange then "darkened," according to the Wired report, and Madsen discussed inviting someone on the submarine and cutting her up. The woman reportedly did not think much of the texts at the time but has now turned them over to the police.
Prosecutors said they believed Madsen killed Wall and dismembered her body before weighting it down to make it sink and deliberately scuttling his vessel to hide what happened. Madsen, meanwhile, has repeatedly changed his story about what happened aboard the submarine. He initially told police he deposited Wall safely back on land and that his submarine sank due to technical malfunctions. Madsen later said Wall died on board the submarine in an accident when the vessel's 15-pound hatch hit her in the head, and that he buried her at sea.
In addition to the alleged texts revealed by Wired, other disturbing details about Madsen have been reported in the wake of Wall's death. Investigators said in October they found a hard drive on his computer that appeared to have real videos of woman being tortured.
"We think it's video recordings of true killing of women," Special Prosecutor Jakob Buch-Jepsen said at the time, noting that some appeared to depict "decapitation and burning."