Who is Joe Exotic's Ex-Fiancée Kimberly Craft?
Tiger King 2 is streaming on Netflix now, providing further insight into Joe Exotic's wild past—including his romantic relationships.
While the first installment documented Exotic's long-term relationship with Brian Rhyne, his marriage to Travis Maldonado, his lovers JC Hartpence and John Finlay, and his most recent marriage to Dillon Passage, Exotic was also once engaged to a woman named Kimberly Craft in the late 1970s.
Craft appears in the first episode of Tiger King 2, recalling her engagement to Exotic, who proposed on Christmas Day. In her on-screen interview, Craft spoke fondly of the early days of their romance and revealed at the time of their engagement, Exotic was the youngest chief of police in Texas, at just 19-years-old.
She said: "He had a magnet that said 'police' that he put on the side of his squad car. He was very good looking and he ended up asking me out on a date, so we started dating.
"Joe and I dated for quite a while, I was at a point in my life where I had two children and no husband."
She also shared Exotic was the officer who got the warrant for her abusive ex-husband's arrest.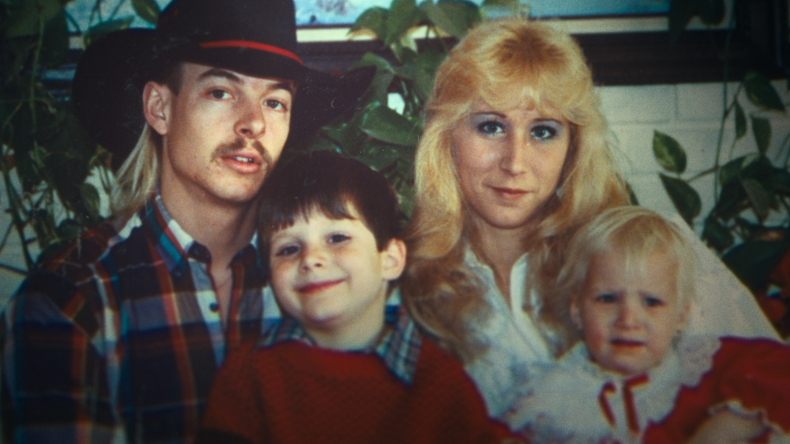 However, she soon realized their relationship was not all that it seemed after hearing rumors that he had been visiting gay bars in the evenings and Exotic came out as gay.
Craft also shared the pair had never been intimate with one another. She said: "It really made me feel special that Joe was a gentleman and wanted to wait to have sex.
"I will admit, I'm naive OK, so I guess when someone says something like that you really want to believe it. He would always come home late and some nights it was as if he had been drinking."
Craft continued: "Everybody had been telling me he was gay, I didn't want to believe it but he was.
"I found out that he was going to gay bars after I found out he and I broke off the engagement."
She also recalled the moment she found out Exotic had been stripping for the mayor, something which Exotic explained in his recorded prison-phone interviews was to raise money to purchase a new fire truck.
Despite the end of their relationship, Craft and Exotic remained good friends for several years and would help each other through their problems.
Unfortunately, very little is known about Craft today, but if the aftermath of Tiger King 1 is anything to go by, fans may be seeing a little more of Craft in the coming weeks.
Tiger King 2 is streaming on Netflix now.