Kimberly Guilfoyle, Donald Trump Jr.'s Girlfriend, Demands Obama Investigation After Russia Collusion 'Ghost Story'
First son Donald Trump Jr.'s girlfriend Kimberly Guilfoyle continued the Trump family and administration's victory lap after special counsel Robert Mueller found no collusion with Russia by calling on Democrats still investigating President Donald Trump to instead probe his predecessor, President Barack Obama.
In an opinion piece published in The Daily Caller Tuesday, Guilfoyle wrote that the "obvious question" to ask after the nearly two year, $25 million Russia probe was what basis the FBI had to launch it.
"Those responsible must be held accountable," Guilfoyle wrote, adding that becaues House Judiciary Committee Chairman Jerry Nadler has insisted that investigations on Trump continue, "he should start by looking into the birth of the 'Russia collusion' ghost story that has done incalculable harm to our country."
"Jerry Nadler should investigate why the Obama Justice Department, FBI and intelligence agencies were spying on the administration's political opponents in the first place," Guilfoyle wrote. "He should ask who first ordered the investigation, who approved it, and why the FBI had an undercover informant contact Trump campaign personnel."
Guilfoyle continued that Nadler "should ask if President Obama knew the FBI was conducting surveillance on a presidential campaign as part of a counterintelligence investigation."
"If he knew, when did he know it? If not, why not?" she wrote. "Wouldn't a sitting president be told a campaign is suspected of working with a hostile foreign power and under surveillance?"
Guilfoyle's request essentially echoed that of Trump last May, when he called for an investigation into whether the FBI engaged in surveillance of his presidential campaign and if it was ordered by the Obama administration. Trump's demand came after a report that FBI agents got evidence that two Trump campaign advisers had made contacts tied to Russia during the campaign and sent an informant to speak with them and investigate.
"I hereby demand, and will do so officially tomorrow, that the Department of Justice look into whether or not the FBI/DOJ infiltrated or surveilled the Trump Campaign for Political Purposes," Trump tweeted on May 20. "And if any such demands or requests were made by people within the Obama Administration!"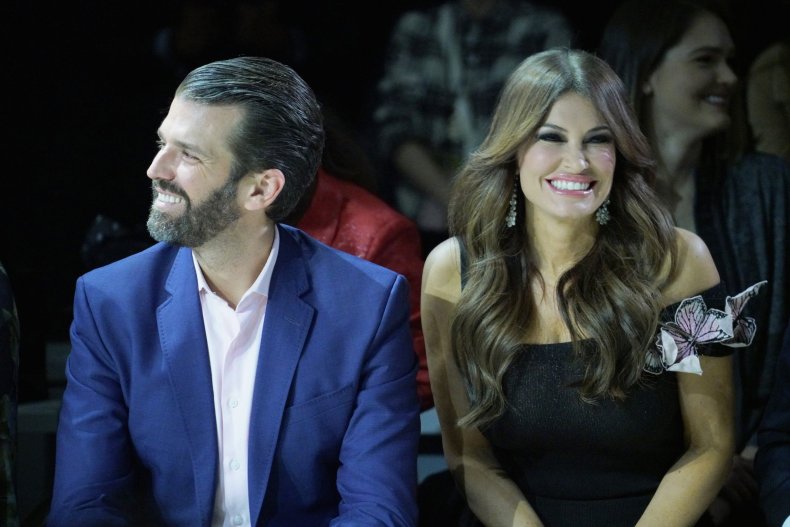 Guilfoyle left her job as a Fox News opinion host last summer after she began dating Trump Jr., who tweeted her piece in the Daily Caller on Tuesday. She serves as vice chairwoman of the pro-Trump political nonprofit America First Policies.
"If Jerry Nadler won't investigate these charges," she wrote in her opinion piece, "Someone must."