Kimberly Klacik's Stripper Claims Response As Candace Owens Feud Escalates
Former GOP Congressional candidate Kimberly Klacik has responded to claims from Candace Owens that she used to work as a stripper and hired a Democratic operative for her election campaign, as the social media feud between the conservative commentators escalated last week.
A feud between the two commentators began on June 18 after Owens said that President Joe Biden making Juneteenth a federal holiday was the Democrats trying to "repackage segregation."
In a later tweet following a backlash, Owens wrote: "Sometimes I wonder when (if ever) Black America will wake up to the psychological warfare and perpetual brainwash to believe everything is racist."
Klacik, a former Republican nominee for Maryland's 7th Congressional District, replied to that post in a now deleted tweet, writing: "Believe it or not, many in 'Black America' are very aware the fight is classism rather [than] racism.
"Unfortunately, the loudest mouths with the largest platforms represent the majority. This might come to a shock to you because of your lack of engagement with black people."
The arguments reignited on Sunday June 20, when Owens and Klacik criticized each other in several posts on Instagram, culminating in the former claiming to have "incredible" information about the political activist that will "blow your minds."
Owens, a prominent activist who hosts a show called Candace on the conservative news website The Daily Wire, then released a 45-minute video on Wednesday about Klacik, where she made several allegations about her background.
She said that Klacik used to work as a stripper in Baltimore, Maryland, and accused her of hiring a Democratic Party operative to work on her congressional campaign in 2020.
Owens said that she spoke to a stripper who used to work with Klacik at a club in Baltimore and claimed that the woman told her that the former Congressional candidate took cocaine in the building that she paid for by using campaign funds.
Klacik responded to the claims in a 30-minute interview on the The Armstrong Williams Show on Friday, which she later wrote would be the last time she addresses Owens' claims.
"If [Owens] was the detective that she pretends to be, she would know that all of the clubs in Baltimore City were shut down due to the pandemic in Baltimore," Klacik said about the allegations of taking cocaine using campaign funds in 2020.
"So there was no possible way anybody was partying in a club or able to launder money into a club that was completely closed."
She then said that she feels "bad for all those women that currently have that occupation that probably feel attacked right now," due to Owens' comments about strippers.
Klacik also confirmed that she hired a Democrat for her unsuccessful campaign, but defended the decision, saying that it was a strategic move in order to win around those who do not normally vote for Republicans.
"You hire a Democrat that has the voter information that allows you to see which Independents and moderate Democrats are good to target to hopefully go and knock doors, phone calls, to persuade for their vote [...] you would have to reach the Democrats in order to flip this district," Klacik said.
After uploading Friday's interview to YouTube, the commentator wrote in the description that she is focused on "flipping the House in 2022," and said that "this fake news doesn't deserve any more of my attention."
Owens has not yet responded to Klacik's interview, while the latter said last week that she was considering taking legal action against The Daily Wire and the conservative commentator.
Newsweek has contacted Owens and Klacik for comment.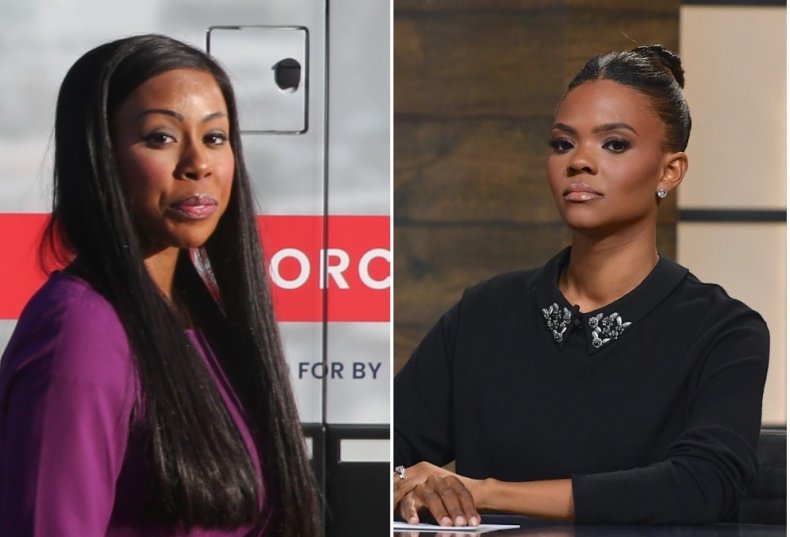 Correction 6/28/21, 1:10 p.m. ET: This article was updated to remove an incorrect reference to Klacik saying she used to work as a stripper.