Kincade Fire: Airbnb Activates Its Open Homes Program to Help Displaced Residents and Relief Workers
Airbnb has activated its Open Homes Program, offering shelter to relief workers and residents displaced by the Kincade Fire.
The Kincade Fire started in an area northeast of Geyserville in Sonoma County, California, on Thursday morning. It is partially driven by gusts of high-intensity winds (the Santa Ana winds), which have reportedly reached speeds of up to 76 miles per hour. According to the latest updates, the fire is 5 percent contained and has grown to 16,000 acres.
According to the company website, the Open Homes Program has been running since 2012, inspired by hosts who opened up their home for free in the wake of Hurricane Sandy. The service offers "free temporary housing" to those affected by disasters, whether they be relief workers, evacuees or anyone else impacted by the event.
To secure a place to stay, individuals can fill in a form on the Airbnb website to find out what is available and select a location. A request is then sent to the host with details about your stay and your expected time of arrival. There may be additional questions before your booking can be confirmed, Airbnb warns. The process requires you to have an account on the site but it is possible to sign up there and then.
Potential hosts who are interested in housing people affected by the flames between now and 7 November can also sign up to the program on the site. Again, it requires having an Airbnb account, but that can be completed on the spot.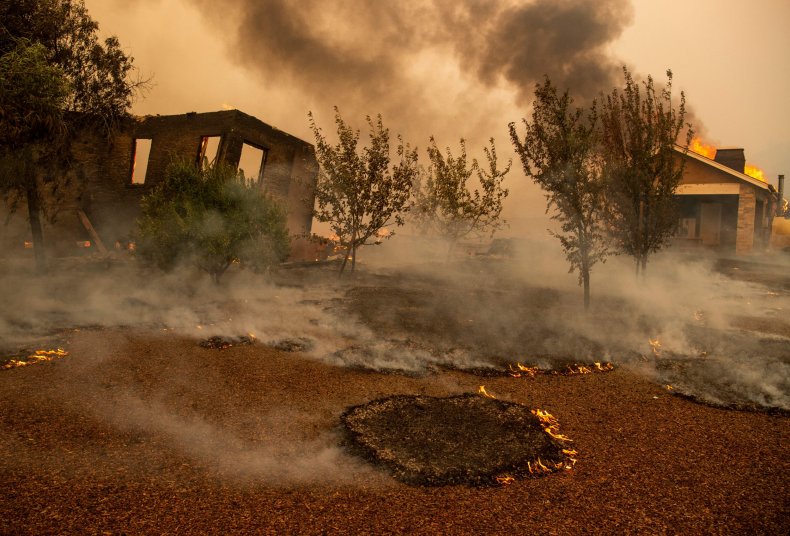 According to the site, the company is looking for people who have housing in the Santa Rosa-Sacramento area. As well as living in the vicinity, hosts must have a spare room or flat, a comfortable bed and basic amenities. They must also be willing to host someone for two days or more in succession.
The latest update on the CalFire twitter account, posted Thursday evening, announced evacuations in Geyserville and all roads east of Highway 128 to Geyserville. Healdsburg Community Center and Sonoma County Fair Grounds are being used as evacuation centers—as is Windsor High School, said SoCal Emergency.
According to CNN, there are currently nine active fires, including the Kincade Fire, Cabrillo Fire, Nelson Fire and Muir Fire in Northern California and the Saddle Ridge Fire, Tick Fire, Old Water Fire, Oak Fire and Palisades Fire in Southern California.
Airbnb has also opened up the program to those affected by the Tick Fire in Santa Clarita, where they are looking for hosts in the Los Angeles area who can offer shelter from now until 7 November. The program is also currently running in the Gulf of Mexico following Tropical Storm Nester last week.