Kindergarten Teacher Allegedly Tried to Stab Boyfriend After He Didn't Want to Have Sex With Her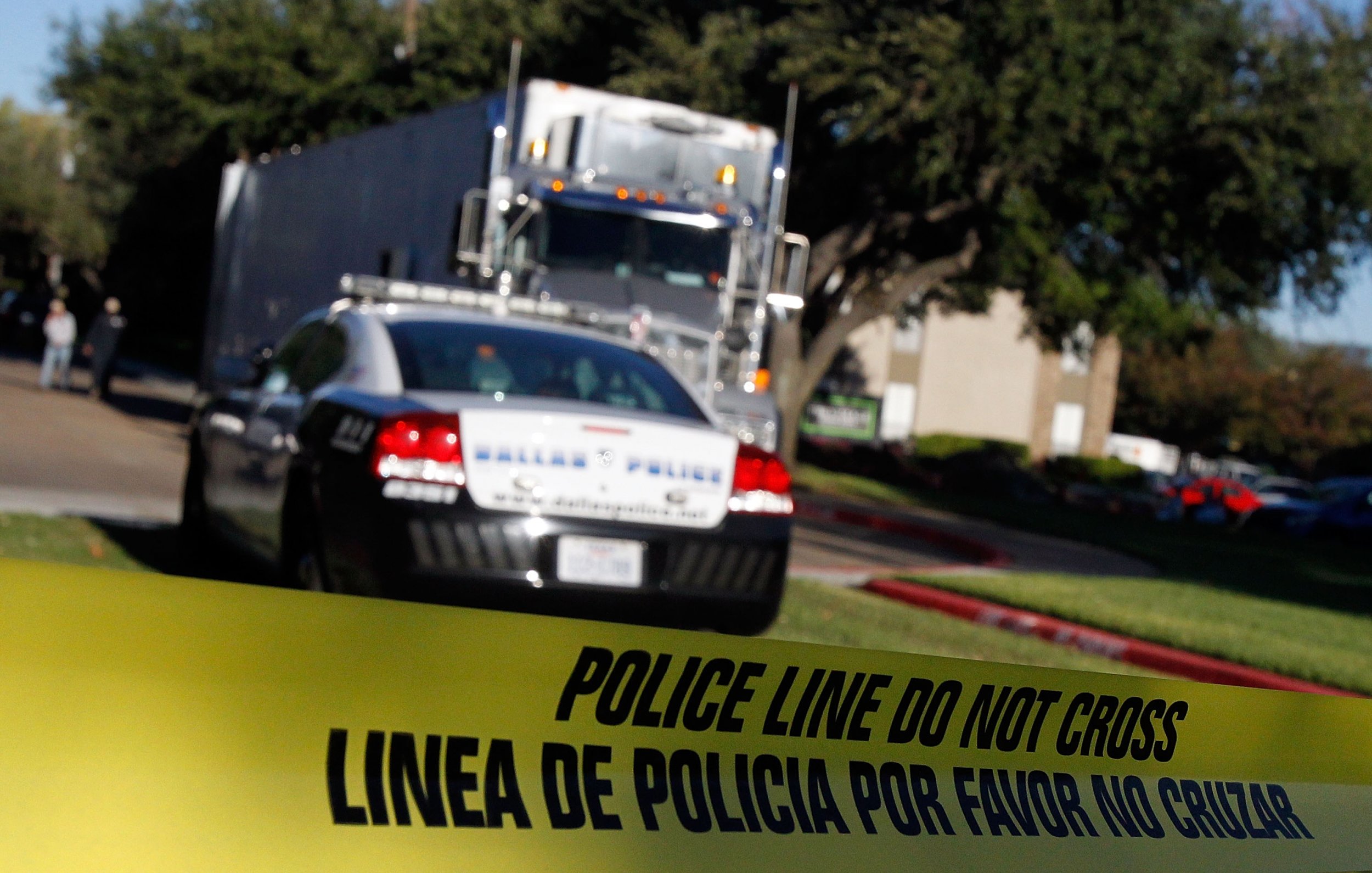 During a verbal altercation over the status of their current sexual relationship, a kindergarten teacher allegedly tried to stab her boyfriend.
Yamile Uribe, 41, is a kindergarten teacher at Lagos Elementary School in Manor, Texas, according to KEYE. On Sunday night, she was arrested at her home and charged with aggravated assault with a deadly weapon, stemming from an altercation she had with her boyfriend.
A male, identified only as being 36 years old, called for help and told dispatchers that his girlfriend "lost it." During an interview with officers, her boyfriend said the two were intoxicated and got into a verbal altercation because she wanted to have sex with him and he wasn't interested.
The rejection reportedly angered Uribe, who called him names before grabbing a knife from the kitchen and charged at him, the Gaston Gazette reported the arrest affidavit said. Her boyfriend claimed she held the knife over her head and attempted to stab him.
However, the 36-year-old rolled away from her and instead of stabbing him, the knife plunged into the couch. Then, he took the knife away from her, at which point, she went upstairs and locked herself in the bedroom.
When officers arrived, the Gaston Gazette reported they found Uribe asleep in the bedroom and after waking up, officers placed her in handcuffs. She was booked into Travis County Jail but released after posting bond on bail that was set at $15,000.
Scott Thompson, a spokesman for the Manor Independent School District, told Newsweek that the district can't comment on the specifics regarding Uribe's case. However, he said the district will conduct its own investigation in accordance with district protocol and until that investigation is completed, Uribe will not be in the classroom.
"The district always takes every necessary precaution to ensure the safety of students and staff," Thompson added.
Uribe was charged with aggravated assault with a deadly weapon, which KEYE identified as a second-degree felony. Under Texas's penal code, a second-degree felony is punishable by up to 20 years in prison and a fine of up to $10,000.
This wasn't her first run-in with the police, either. In 2001, Uribe was charged with misdemeanor assault, according to the Gaston Gazette, but the charge was later dropped.
In an undated post on the school's website, Uribe wrote that she taught pre-kindergarten for 14 years before teaching kindergarten. She explained that early childhood education was her passion and that the class would have a great time together completing projects, singing songs and reading stories.