Kindergartner, 5, Brings Loaded Gun to School, Keeps it in Locker All Day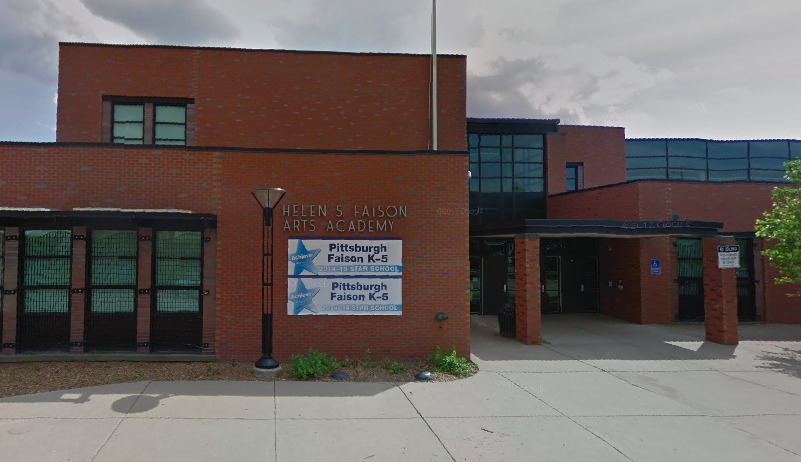 A kindergarten student brought a loaded gun to his Pennsylvania elementary school on Monday, school officials confirmed.
The kindergartener entered Pittsburgh Faison K-5 elementary school with a loaded gun in his backpack on Monday and kept the weapon in his locker all day, KDKA reported.
On the bus ride back home, another student alerted the bus driver about the weapon, which prompted the driver to search the boy's backpack and take the gun.
"Due to the quick actions of a student and school bus driver, a firearm—with the safety in place—was secured from a Pittsburgh Faison kindergarten student this afternoon," Pittsburgh Public Schools district spokeswoman Ebony Pugh said on Monday.
Pugh said that the gun was "never in the classroom," the Pittsburgh Tribune-Review reported. Pittsburgh and school police are investigating the incident.
The district alerted parents about the incident and announced new increased security measures. Beginning on Tuesday, both students and adults will be required to pass through metal detectors, Pugh said.
"It's shocking, upsetting. I have a niece and nephew that go here," Latoya Murphy told KDKA News outside of the school on Monday. "I couldn't imagine anything happening to them. For a 5-year-old to bring a gun to school, the parents should get in trouble."
Murphy later asked why parents had a loaded gun where a child could get to it. "And, why aren't [parents] checking your kid's backpack," she added.
The incident in Pittsburgh came just days after the one year anniversary of the school shooting in Parkland, Florida, during which 14 students and three adults were killed at Marjory Stoneman Douglas High School. Since the tragic Valentine's Day shooting, nearly 1,200 young people have been killed by gun violence.