King of Avalon will be celebrating its fifth anniversary throughout July, with new game modes, limited-time events and graphical updates.
What is 'King of Avalon'?
The free-to-play mobile title was developed by FunPlus back in July 2016. Drenched in Arthurian lore, it puts you in charge of overseeing your own patch of medieval England and repelling a supernatural invasion commanded by the wicked enchantress Morgana.
The events of the game are set in motion when King Arthur is defeated at the Battle of Camlann and rushed to the realm of Avalon for magical healing. If you are even vaguely acquainted with the Excalibur mythology, then you likely recognize this fabled island as— according to the legend—it is said to be where the enchanted blade was forged.
With Arthur now missing and presumed dead, Morgana looks to fill the power vacuum that he left behind. To that end, she has unleashed hordes of monsters upon the countryside and is ransacking every village and castle in sight. As one of the provincial lords, it is up to you (with a little help from the knights of the round table of course) to put a stop to her evil conquest before the land is plunged into total darkness.
As you can no doubt tell, this is a fairly vanilla fantasy plot about uniting the kingdom and staving off an undead army, one that you have seen countless times before. Yet, the fact that you get to interact with famous characters like Merlin, Lancelot and Sir Bedivere does help to single it out from the crowd.
While the basic premise is nothing to write home about, there are a few ways that the game manages to distinguish itself from the competition. For example, there is an interesting PvEvP (Player vs Environment vs Player) mechanic that has you forming alliances with other gamers across the globe for strategic advantages. Plus, you can nurture a dragon to help you out in battles, acting as a virtual pet in your pocket.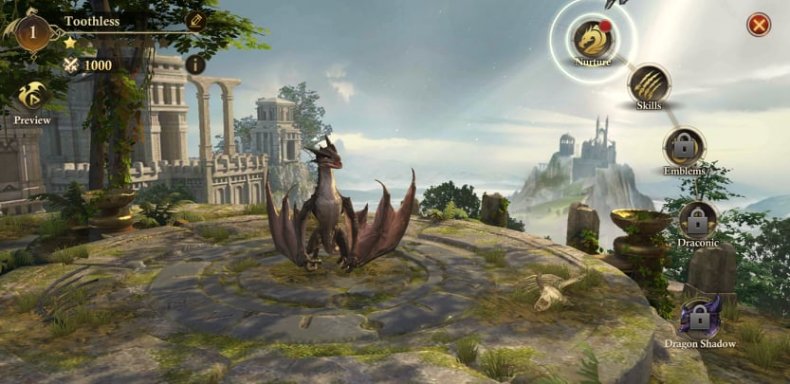 Is 'King of Avalon' Free to Play?
In terms of gameplay, King of Avalon is standard "idle tap" fare. You are probably familiar with this type of mobile experience, even if you do not know it by that name. Essentially, it means that you have to erect structures, train troops and gather resources by tapping on certain buildings and then waiting for a pre-determined amount of time to elapse before these actions are completed.
As per genre convention, you can always expedite the process by spending currency that you earn in-game or by shelling out real-world money. Microtransactions like these are a common business practice within the mobile gaming sphere (in fact, they are a billion dollar strategy) and, given that King of Avalon is free to download, this is inevitably how the title generates most of its revenue.
You can technically finish the campaign without paying a single cent, but it will take a long time and pop-ups will regularly appear encouraging you to spend. As such, you will have to decide if all the waiting around is something you are willing to put up with, or if you are happy for the game to lighten your wallet a little.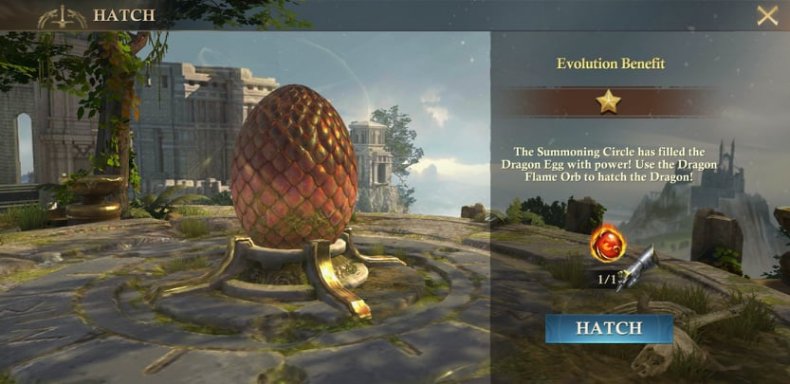 What Is Being Added for the 'King of Avalon' 5-year Anniversary?
Since its launch, King of Avalon has cultivated a loyal player-base, amassing over 100 million global downloads and $1 billion in revenue (according to data from industry analytics site App Annie). In several territories around the world, it has even become a bestseller in the mobile market.
To celebrate the years of success, developer FunPlus is adding plenty of new content to the game for its fifth anniversary. Among other things, there will be a tower defense minigame, a series of limited-time events, a brand new PvEvP mode and revitalized graphics.
Battle of Drake Valley

'Battle for Drake Valley' is the new multiplayer mode in King of Avalon, in which player factions compete against one another to see who can occupy the most territory in the titular gorge. To be able to play this, you will first need to establish an alliance with a few other players, as this is explicitly a team-based mode.
As the match goes on, you will be fighting to seize plots of land that are of increasingly high levels. The alliance with the most plots at the end is crowned victorious and will be rewarded with an exclusive accolade that gives them a useful stats buff.
Limited-Time Events
Throughout July, there will be a number of special limited-time events for King of Avalon's fifth anniversary. A couple of these have already taken place, with a photo contest that ended on July 13 and the "Sign-in & Memoirs" celebration which concludes Wednesday, July 14.
Looking ahead to the remainder of the month, there will the "Circus Invasion" event, in which players will need to raid Morgana's circus (as in a big top) to free up plots of land. After this is done, you will receive the usual currency rewards and a mysterious chest. This event starts today (July 14) and is running until July 20.
Once the bizarre "Circus Invasion" quest phases out, there will then be a final limited-time event. "Rainbow's Maze" will run from July 21 to July 27, and will see players trying to make it towards an elusive destination in a labyrinth. If you make it there in time, you will be rewarded with exclusive five-year anniversary decorations for your keep.
In addition to all of the above, King of Avalon is also being expanded with a new questline, entitled "Recapture of Holy City," a new story-setting for beginners, a tower defense mode, and a game-wide update to rejuvenate the-user interface and graphics.
In related mobile gaming news, September will see the release of the long awaited MOBA, Pokémon Unite, on IOS and Andorid.
Meanwhile, it was announced during Friday's Witchercon that augmented-reality game The Witcher: Monster Slayer will be coming to mobile next week, on July 21.