King Charles Invites Race Storm Courtier Back Into the Royal Spotlight
Lady Susan Hussey, the ex-courtier who stepped down from her role as a lady of King Charles' household in November 2022 amidst a royal race storm, appears to have been welcomed back into the royal fold as she was photographed with the king on Sunday morning attending an intimate church service on his private estate.
Hussey, 83, made headlines last year when a British charity boss published an account of a meeting with the courtier at a Buckingham Palace function, where she was repeatedly asked where she came from and from what part of Africa.
Ngozi Fulani, co-founder of the London based women's domestic abuse charity Sistah Space, was born in Britain to Caribbean migrant parents who were part of the Windrush generation.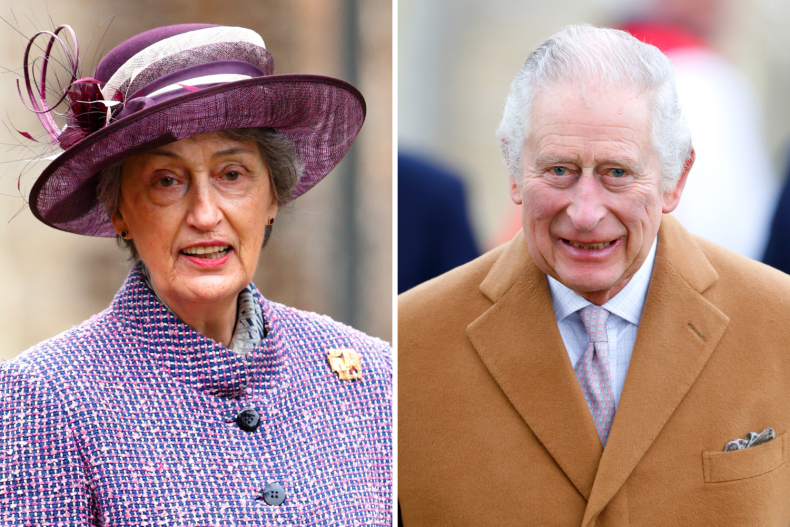 After the event, which was hosted by Queen Camilla to raise awareness of violence against women, Fulani took to social media to give an account of the conversation with the courtier she identified as "SH" and to voice her disappointment, writing: "This event remains a blur after the violation."
Buckingham Palace was quick to release a statement about Fulani's claims, saying: "We take this incident extremely seriously and have investigated immediately to establish the full details. In this instance, unacceptable and deeply regrettable comments have been made."
It was also revealed that Hussey, who had served Queen Elizabeth II as a lady-in-waiting for over five decades, had stepped down from her new role, recently bestowed by King Charles, as a lady of the household.
In addition to this, Prince William, who is Hussey's godson, let his thoughts on the incident known as he landed in Boston with the Princess of Wales to begin a three-day visit culminating with the Earthshot Prize awards ceremony.
A spokesperson for the prince told journalists covering the tour that: "Racism has no place in our society. The comments were unacceptable, and it is right that the individual has stepped aside with immediate effect."
Following these developments, Fulani made several TV appearances discussing her experience at the palace and how in the days since she had been subjected to an onslaught of social media abuse for speaking out.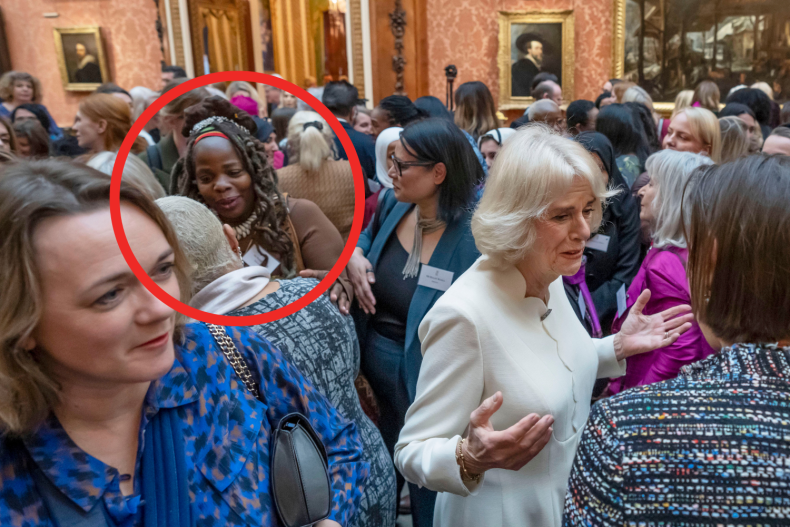 On January 29, Hussey appeared to have been returned to the royal fold, being photographed amongst the congregation of St Mary Magdalen Church on the Sandringham estate. Hussey arrived with a large group of churchgoers from Sandringham House, the king's country estate in Norfolk.
Among the party were King Charles himself, and Princess Anne. The royals have traditionally spent time at Sandringham in the months of December and January, with weekend shooting parties taking place on the estate.
Hussey being photographed among the king's inner circle follows a meeting "filled with warmth and understanding," that was facilitated by Buckingham Palace on December 16 between the ex-courtier and Fulani.
A joint statement released by Hussey and Fulani through the palace stated that Hussey had apologized for her insensitivity during their November conversation and "pledged to deepen her awareness of the sensitivities involved and is grateful for the opportunity to learn more about the issues in this area."
"Ms. Fulani, who has unfairly received the most appalling torrent of abuse on social media and elsewhere," it continued. "Has accepted this apology and appreciates that no malice was intended."
Hussey is not expected to have her court position reinstated and is understood to have been among the royal party at Sandringham on Sunday in a private capacity.
The appearance also follows an unexpected reference to the race storm emerging from the Buckingham Palace event with Fulani by Prince Harry in a recent TV interview promoting his memoir Spare.
Speaking with ITV's Tom Bradby for British TV, Harry explained his disappointment at his family's unwillingness to take accountability in circumstances that led to his and Meghan Markle's leaving the U.K. in 2020, and also that no effort has been made to have full and frank conversations about this, using Hussey and Fulani as an example.
"All we've ever asked for in the last—certainly the last few years—is some accountability," he said of his family.
"And I'm very happy for Ngozi Fulani to be invited into the Palace to sit down with Lady Susan Hussey, and to reconcile, because Meghan and I love Susan Hussey.
"She thinks she's great. And I also know that what she meant, she never meant any harm at all, but the response from the British press, and from people online because of the stories that they wrote was horrendous."
With Hussey's appearance at Sandringham on Sunday and with support appearing to come not only from the king, but also from Prince Harry, it is likely that the ex-courtier could be among the 2,000-plus guests invited to attend the new monarch's coronation in May.
Newsweek approached Buckingham Palace for comment.
James Crawford-Smith is Newsweek's royal reporter based in London. You can find him on Twitter at @jrcrawfordsmith and read his stories on Newsweek's The Royals Facebook page.
Do you have a question about King Charles III, William and Kate, Meghan and Harry, or their family that you would like our experienced royal correspondents to answer? Email royals@newsweek.com. We'd love to hear from you.