King Charles' Palace 'Turning the Press Into Their PR Agency'—Podcast
King Charles III's reign has begun with questions over whether the royals "are not pro-democracy anymore," following a dispute over coverage of Queen Elizabeth II's funeral, co-host Kristen Meinzer told The Royal Report podcast.
Buckingham Palace reportedly asked U.K. broadcasters the BBC, ITV and Sky News to compile a one-hour reel of clips from ceremonial events marking the queen's death that would be approved for further use.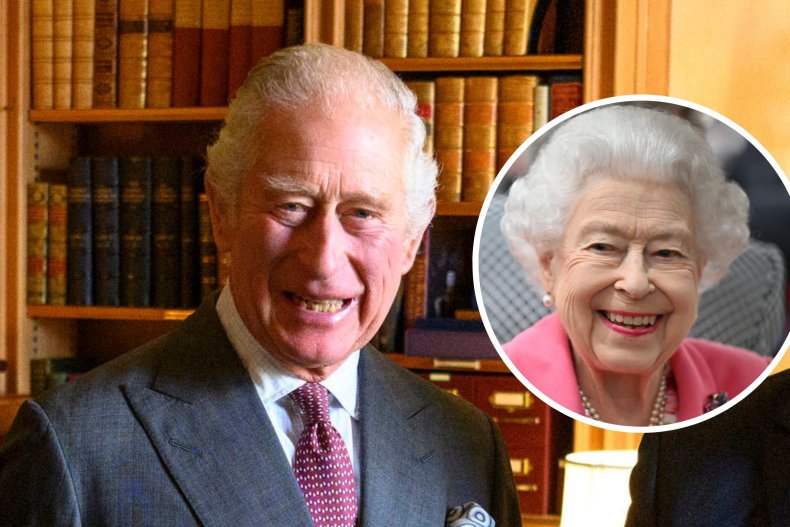 All additional footage would have been ruled out for licensing, for example, to future documentary makers, without seeking approval directly from the palace.
The move, reported by The Guardian, sparked a debate about whether the palace was attempting to censor the official record of how Britain recognized Elizabeth's death after 70 years on the throne.
Meinzer, co-host of The Royal Report, told the Newsweek podcast: "It just seems like a really bad attempt at turning the press into their PR agency, and the press should not be their PR agency. Frankly, the press should be a free press, and that's part of a robust democracy.
"Is the royal family saying, 'Actually, we are not pro-democracy anymore? We only want the press to report things that make us look good?' What are they saying, they're not pro-democracy anymore? They're pro-censorship?"
"They wanted the wall-to-wall coverage," Meinzer said, "and then they put all of these outlets on a very regimented schedule of what they can use, and I just have to say, as someone who's worked in production, this is too much work.
"It's too demanding, and it essentially is saying to the press, 'We don't take your work seriously. We really only want to take our reputation seriously.'"
The dispute became public after industry figures told U.K. newspaper The Guardian that British networks were concerned about the implications of the palace's rules.
The one-hour reel was to including 12 minutes of footage from the funeral service at Westminster Abbey, London; 12 minutes of the committal service at St George's Chapel, Windsor Castle, Berkshire; and a few minutes from vigils at Westminster Hall, London, and St Giles' Cathedral, Edinburgh.
More controversial still, however, was a clip at an accession council meeting of Charles becoming frustrated with a pen left on a too-small desk.
The palace was to have a veto over footage of the entire event and other clips would also need approval prior to use, according to The Guardian.
Jack Royston, The Royal Report co-host, said: "I think this is extraordinary decision-making. It feels like it's kind of drafting policy as though we were living in the 1990s, whereas actually we're living in the digital age.
"People have already recorded this. The most inflammatory clips from this whole period are all over TikTok and Twitter already.
"There's stuff already over YouTube, and all of that stuff is out there. All this really does is that the mainstream outlets who are likely to be more respectful in the way that they approach some of these questions are the ones that won't be able to examine what really happened," Royston said.
"Which means that people will then be all that much more dependent on the versions that appear on social media."
"It's an unnecessary battle," Royston continued, "and do you really want to put the media's noses out of joint so early in Charles' reign?"
Do you have a question about King Charles III, William and Kate, Meghan and Harry or their family that you would like our experienced royal correspondents to answer? Email royals@newsweek.com. We'd love to hear from you.