King Charles Swerves Potential 'Constitutional Crisis' Over Climate Talks
King Charles III "intended" to go to climate-change conference COP27 and "make a big speech" in Sharm El Sheikh, Egypt, but by pulling out, has avoided any possibility of a "constitutional crisis," a biographer told Newsweek.
Britain's new monarch, 73, has been outspoken on environmental issues dating back more than 50 years to 1970 and met with world leaders at COP26 in Glasgow, Scotland, in 2021.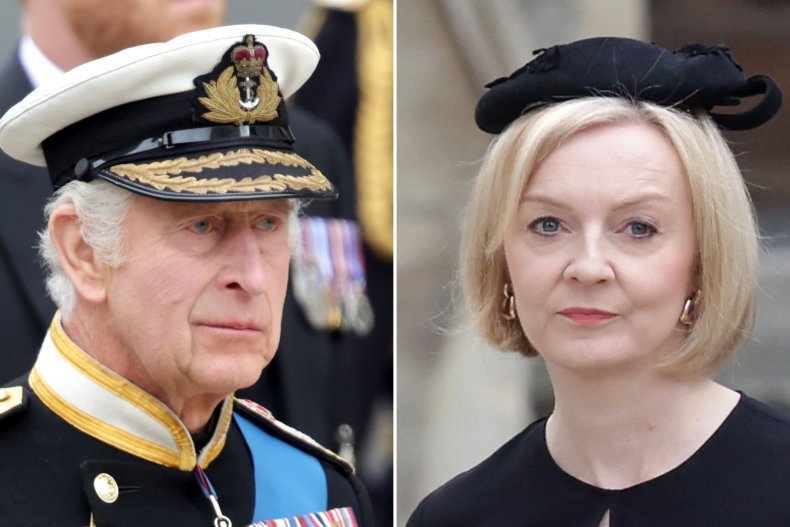 At COP26, President Joe Biden spoke of Charles' contribution to the debate, telling the future king: "We need you badly."
Charles, in his own speech, called for the very same emergency COP27 summit, which is now due to take place in November 2022.
He told delegates in 2021: "I hope also that instead of waiting for five years to come back. Why don't you think about coming back next year so that we can make even more progress?"
The organizers of COP27 seemingly took his advice, but Charles will not join them in person in Egypt after a meeting with U.K. Prime Minister Liz Truss, the palace confirmed on Saturday.
It followed a story in The Sunday Times suggesting Truss "objected to the King's plans" during a meeting in September.
Robert Jobson, author of Charles at Seventy, told Newsweek there may be less conflict in the decision-making process than the newspaper said and that U.K. government policy on the energy crisis sparked by Russia's war in Ukraine may have been a factor.
Jobson said: "As Prince of Wales, he had intended to go to COP and make a big speech. As Prince of Wales, that's a completely different world to being the king.
"As King, there may be a situation where both of them [Charles and Truss] can see a conflict of interest between the government and the head of state over saying things that may conflict with a policy that may have to happen due to the poor gas problems at the moment.
"There may be things they have to do on fracking or coal or things that may conflict with things the prince was going to say, which would mean he was in conflict with government," said Jobson.
"Which, of course, he cannot be because it's his government. The fact is that he is now in the role of king and cannot be in conflict with his own government because that would create a constitutional crisis."
There is more going on than Charles' transition from Prince of Wales to king, as Queen Elizabeth II was also scheduled to appear at COP26 in November 2021.
The monarch, then 95, pulled out only due to health problems but still recorded a speech that was played to delegates at Glasgow.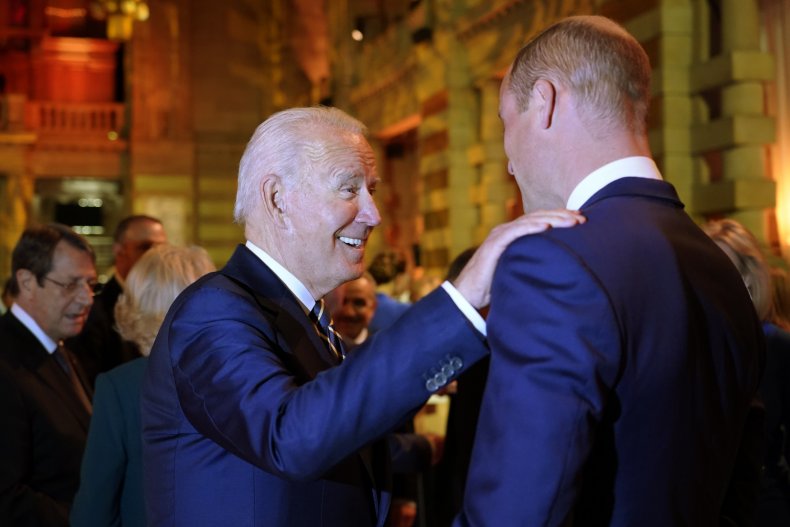 Elizabeth said: "This is a duty I am especially happy to discharge, as the impact of the environment on human progress was a subject close to the heart of my dear, late husband, Prince Philip, The Duke of Edinburgh.
"I remember well that, in 1969, he told an academic gathering: 'If the world pollution situation is not critical at the moment, it is as certain as anything can be, that the situation will become increasingly intolerable within a very short time... If we fail to cope with this challenge, all the other problems will pale into insignificance.'
"It is a source of great pride to me that the leading role my husband played in encouraging people to protect our fragile planet, lives on through the work of our eldest son, Charles, and his eldest son, William. I could not be more proud of them."
Sean Coughlin, a BBC royal correspondent, wrote of Charles: "This year, he'll have to keep his powder dry, after what's presented, on the surface at least, as a dispute-free agreement that he shouldn't go.
"Although it's worth noting this is about not attending "in person," which might leave the door ajar for other virtual contributions.
"There will inevitably be speculation that, below all the constitutional smoothing, this will have really disappointed the king. He has campaigned devotedly for decades, heart on sleeve, on such environmental issues," said Coughlin.
"And it could also raise the prospect of early tensions between a new king and a new PM."
Do you have a question about King Charles III, William and Kate, Meghan and Harry or their family that you would like our experienced royal correspondents to answer? Email royals@newsweek.com. We'd love to hear from you.