King Jay Davila: Father Charged in 8-Month-Old's Death Following Alleged Kidnapping Cover-up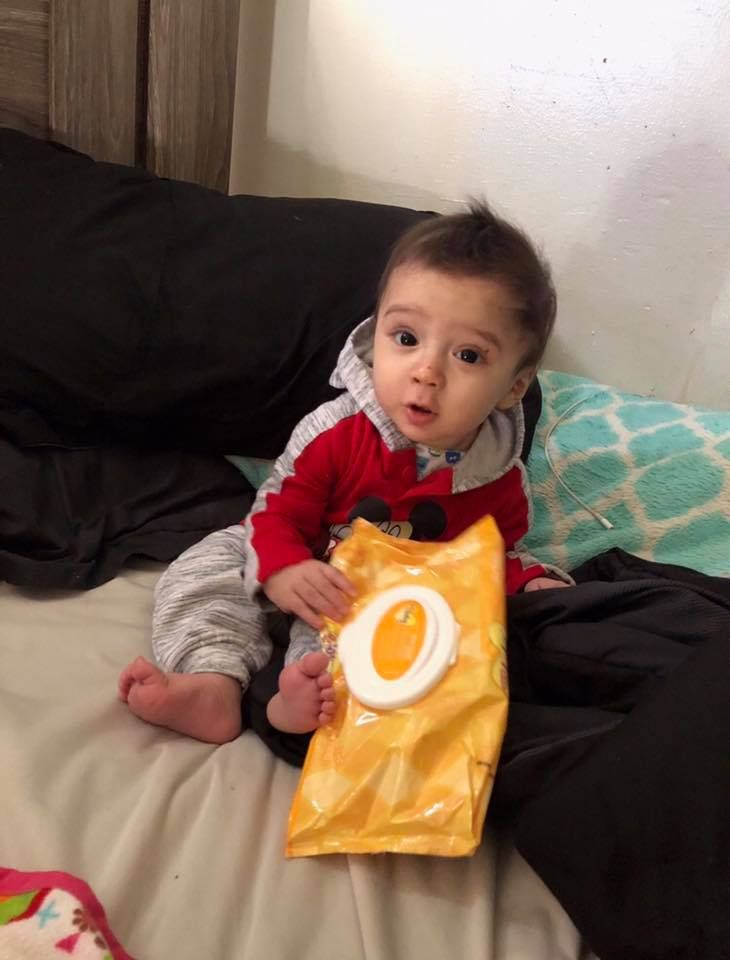 The body of missing 8-month-old King Jay Davila was found buried in a backpack in San Antonio, Texas, a day after three of his relatives were charged with evidence tampering.
Court documents revealed that the infant's father, 34-year-old Christopher Davila, led police to the burial site, located near Castle Lance and Castle Prince in San Antonio. Davila was charged with injury to a child causing serious bodily injury by omission, felon in possession of a firearm, drug possession and tampering with evidence.
The boy's father, paternal grandmother, Beatrice Davila, and cousin, 45-year-old Angie Torres, were initially charged with evidence tampering, San Antonio Police Chief William McManus told reporters on Thursday.
King Jay Davila went missing on January 4, when his father reported he had been kidnapped. Christopher Davila claimed to police that his vehicle had been taken from a gas station while his infant son was inside, Fox News reported.
Davila was seen on surveillance video leaving his car running and the door open while he entered the gas station. Surveillance footage showed a woman entering the vehicle and driving off. Police said the kidnapping was staged as a cover up foul play.
Authorities said Torres was the woman seen taking the vehicle in the surveillance video and that Davila's mother had dropped her off at the gas station. Torres allegedly told investigators that Beatrice Davila had told her that her son "had severely injured" his son.
"As I mentioned previously this was a staged kidnapping meant to cover up foul play. We have statements from multiple witnesses that unfortunately lead us to believe King Jay is deceased," McManus said on Thursday.
The police chief said the three relatives were charged with tampering with evident because authorities believed "they participated in staging the kidnapping to ride King Jay's body so we couldn't find it to determine what happened to him."
On Friday, McManus said that finding the infant's body was not the end of the investigation.
"This is not the finish line, in fact, the hard part of the investigation is just beginning," he said, according to My San Antonio. "The investigation won't be finished until we can answer how exactly King Jay died, who knew it, and when they knew it."
Davila reportedly claimed to police that his son was sitting in a car seat on a bed in his room on January 3, while he played video games. The boy allegedly fell over and he may have hit hid head on a dresser as he fell, Davila claimed. The affidavit said Davila waited hours before finding his son dead.
The baby's mother remained under investigation and there was a possibility others could be charged, the police chief said.