Man Named 'King Kong' Arrested for Chasing Children, Threatening to Kidnap and Eat Them: Cops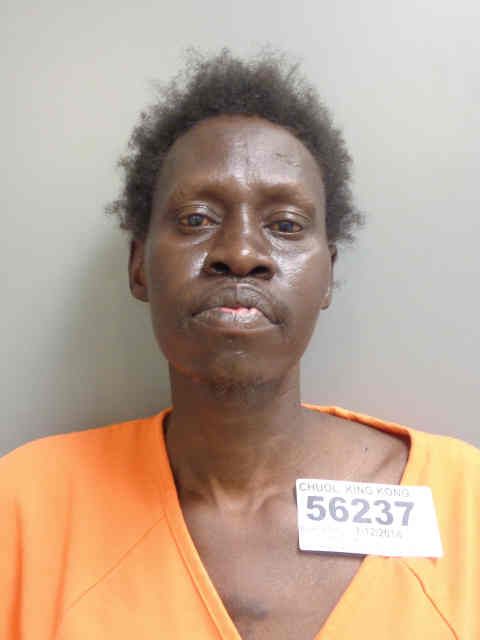 Several small children and a mother clutching a newborn ran for their lives after a man named King Kong allegedly threatened to kidnap, cure and cut them into pieces before eating them, police said.
King Kong Choul, 47, of Storm Lake, Iowa, menaced "several children" at around 9:45 p.m. on Wednesday, chasing them around an apartment building on Seneca Street near East 13th Street and lodging a fusillade of lethal threats, authorities said.
Choul, according to a Storm Lake Police report, approached the children claiming "he was going to cut them up into small pieces and eat them."
Choul's alleged cannibalistic aims included informing the children that "he had a bag of salt and would put salt on them as seasoning after he cut them into pieces," the report detailed.
He then allegedly spotted a mother and her 1-month-old baby and "told her he was going to kidnap the baby," according to the report.
The mother, later told responding cops that she had never met Choul. When he pursued the children and then her, she fled on foot and ducked into an apartment to hide.
She said Choul would "repeatedly look in the windows of the apartment and banged on them," the report states.
The accused was heavily inebriated at the time.
"Alcohol probably played a factor," assistant chief Chris Cole told Newsweek, referring to a Breathalyzer test that was admitted when police arrested Choul the day after the attempted attack.
Cole said Choul did not live in the building and that he became known to the police department after being arrested only "a few weeks earlier" for an unrelated charge.
Choul was booked on a harassment charge and held in Buena Vista County Jail on $2,000 bond, jail records confirmed.