'King-Lee' Day Celebrated by States That Don't Recognize Just Martin Luther King Jr. Day
America will recognize Monday as the Martin Luther King Jr. Day federal holiday, but some states will also celebrate the day for something else. In a few of these states, observance of a Confederate general's birthday or recognition of human rights also share the holiday with the civil rights leader.
In 1983, President Ronald Reagan proclaimed the third Monday of January as Martin Luther King Jr. Day, but states are not required to observe it or any other federal holiday.
In Alabama and Mississippi, a joint "King-Lee" day is celebrated. While King's birthday is recognized by both states, so is the birthday of General Robert E. Lee, commander of the Confederacy's army. (King's actual birthday is January 15, while Lee's falls on January 19.)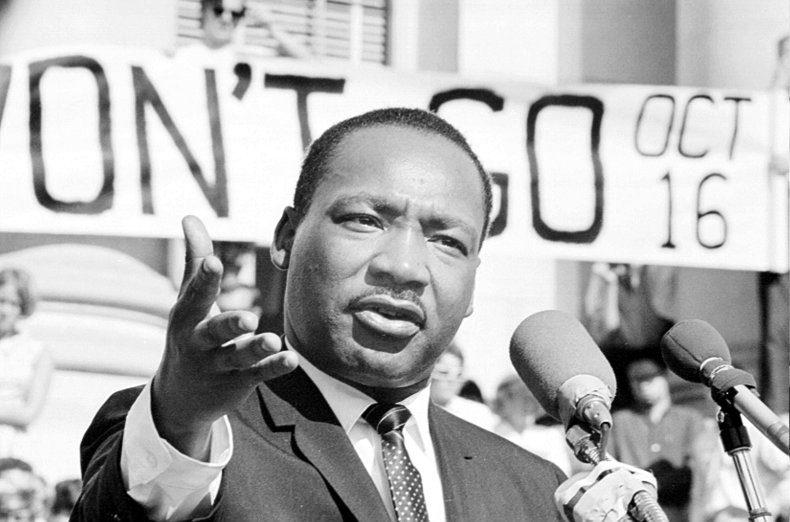 From 1984 until 2000, Virginia designated the third Monday of January as Lee-Jackson-King Day. King's birthday was observed along with not only Lee's birthday but also the birthday of another Confederate general, Thomas "Stonewall" Jackson.
In 2000, Virginia split Lee–Jackson–King Day into two separate holidays after much public debate. The state then celebrated Martin Luther King Day Jr. on the third Monday of January, while Lee-Jackson Day was celebrated on the preceding Friday. In 2020, Virginia eliminated Lee-Jackson Day altogether.
The South isn't the only part of the country that has resisted giving King his own holiday. In Idaho, the day is also celebrated as Idaho Human Rights Day. (The holiday's full name is "Martin Luther King, Jr. - Idaho Human Rights Day.")
Phillip Thompson, the executive director of the Idaho Black History Museum, spoke with KTVB-TV in January 2021 about the differing opinions that went into the holiday's name in Idaho.
"I think that people are fearful of they're trying to diminish or take away from the holiday being simply a Martin Luther King observance," Thompson told the station. "Others would argue that Martin Luther King's struggle was a struggle for human rights as it applied to not just Black people but people as a whole. So conflating the two isn't necessarily a smack in the face."
Meanwhile, Utah referred to the holiday only as Human Rights Day until 2000. That same year, South Carolina became the last state in the country to make Martin Luther King Jr. Day a paid, stand-alone holiday. Before 2000, the state gave workers a choice between King's birthday and three separate Confederate holidays as a paid day off.
The vote to recognize Martin Luther King, Jr. Day in South Carolina occurred around the same time that the state voted to remove the Confederate flag from the statehouse's dome.
New Hampshire, a notable late holdout to celebrating King's birthday, still refers to the holiday as "Martin Luther King Jr. Civil Rights Day." Arizona used the same title for a period but has done so less frequently in official documents in recent years.
Newsweek contacted the governors of Alabama and Mississippi for comment, as well as the family of Martin Luther King Jr. None responded in time for publication.