Saudi King Stokes Tensions With Cabinet Reshuffle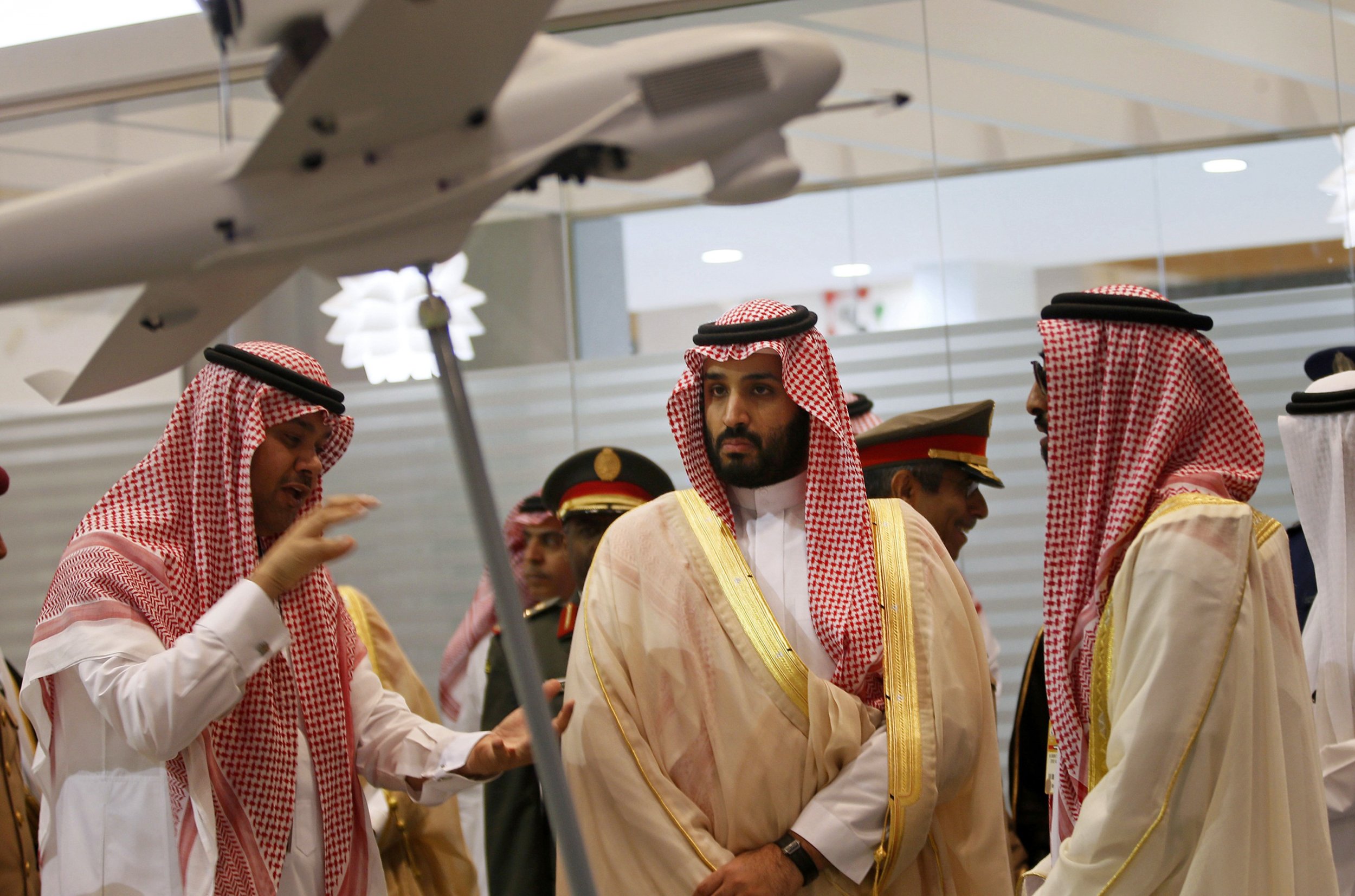 Saudi Arabia's King Salman will have to offer other princes a key stake in the hierarchy of the royal family to maintain peace after promoting his 34-year-old son to second in line to the throne, analysts say.
Mohammad bin Salman al Saud, the Saudi defence minister, was appointed the deputy crown prince today behind his cousin and interior minister, 55-year-old Prince Mohammed bin Nayef, who was also promoted to become first in line to the throne, replacing King Salman's half-brother Prince Muqrin.
The reordering of the line of succession is set to exacerbate tensions between the competing branches of the al-Saud royal family as Salman's move sets a precedent in the world's top oil exporter, lining his own son up for the country's top seat and leapfrogging older princes, says Jane Kinninmont, senior research fellow and deputy head of the Middle East programme at international affairs think-tank Chatham House.
"There will be other princes from other parts of the royal family whose noses are out of joint, seeing a 34-year-old man, who was until recently not that powerful or prominent, now being fast-tracked to potentially having the top job," she says.
"They will need to manage the other princes within the royal family. They need to share power," she warns. "There's no succession where the King has traditionally just given power to his son. There's usually a lot of power-sharing among different branches of the family so they need to make sure that the others still have a large stake in the system."
A statement released by King Salman, 79, said that his son was promoted to the position of deputy crown prince because of his "massive capabilities which became evident to everyone through all the missions he had been assigned with".
The changes were announced on Saudi state television and in his statement the Saudi leader confirmed that both promotions had been made with the "support from the vast majority of members of the Council of Allegiance", a committee of princes from each branch of the al-Saud family who decide on the King's heir by vote.
Salman's predecessor King Abdullah passed away in January, leading Salman to give his son three positions - defence minister, head of the royal court and head of a committee that works on economic development - upon entry into the country's top job.
Since his appointment as defence minister in January, Prince Salman has had a leading role in the U.S.-led military campaign against ISIS in Iraq and Syria and the Saudi-led airstrike campaign in Yemen against Shiite Houthi rebels who had ousted president Abd Rabbuh Mansur Hadi from power.
The military operation in Yemen, entitled Operation Storm of Resolve, has seen all members of the Gulf Cooperation Council (GCC) bar Oman join a coalition of 10 countries to "protect the legitimate government of Yemen from falling". The civilian death toll in the military campaign has risen to approximately 1,000, Hadi's exiled government said on Monday.
Every Saudi king has been a son of the kingdom's founding father, King Abdulaziz, but Prince Mohammed bin Nayef represents the first grandson ever to be in line for the top job as Salman implements a youthful and modernising leadership path after himself.