The King of Staten Island is the latest movie from 40 Year-Old Virgin and Trainwreck director Judd Apatow, starring SNL's Pete Davidson as a man trying to cope with his mom dating a new fireman after his fire-fighter father died. Originally meant to be released in theatres, the movie will now come straight to streaming across the world on Friday, June 12.
How to watch The King of Staten Island online
When the movie is released on June 12, the movie will be available to watch online on demand on all digital entertainment stores. This includes Amazon, Apple TV, Vudu, Google Play, Fandango Now, YouTube, Microsoft, RedBox and the PlayStation store.
On Vudu and Fandango Now, where the movie is available to pre-order, the movie is due to cost $19.99, which is expected to also be the price on other platforms. Though these services may be U.S. only, the film will also be available nationally on local platforms, as well as international services like Amazon, Google and Apple TV.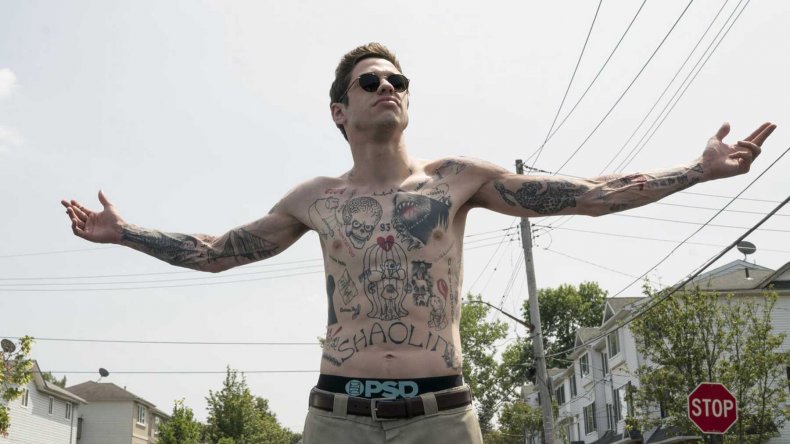 Though the Judd Apatow movie is not currently available on subscription streaming services like Netflix, Amazon Prime Video and Hulu, the latter is currently streaming a making of video for The King of Staten Island, while HBO Max is also airing a preview of the Pete Davidson comedy.
For fans who want to know what to expect from the comedy, the official synopsis reads: "This summer, Apatow directs Saturday Night Live breakout Pete Davidson in a bracing comedy about love, loss and laughter on Staten Island.
"Scott (Davidson) has been a case of arrested development ever since his firefighter father died when he was seven. He's now reached his mid-20s having achieved little, chasing a dream of becoming a tattoo artist that seems far out of reach. As his ambitious younger sister (Maude Apatow) heads off to college, Scott is still living with his exhausted ER nurse mother (Marisa Tomei) and spends his days smoking weed, hanging with the guys—Oscar (Ricky Velez), Igor (Moises Arias) and Richie (Lou Wilson)—and secretly hooking up with his childhood friend Kelsey (Bel Powley).
"But when his mother starts dating a loudmouth firefighter named Ray (Bill Burr), it sets off a chain of events that will force Scott to grapple with his grief and take his first tentative steps toward moving forward in life.
"The film also stars Steve Buscemi as Papa, a veteran firefighter who takes Scott under his wing, and Pamela Adlon (FX's Better Things) as Ray's ex-wife, Gina."
Speaking to ScreenRant, Davidson, whose own firefighter father died as a result of 9/11, said of the story: "You know, it was really freeing and very healing. This is a story I've always wanted to tell, and I always wanted to show my side of things. And I thank Judd for allowing me to do that. What it allowed me to do is heal personally in my own life...I made this so that I could move on and become a better person, and maybe that chapter of my life won't weigh so heavy on me. So, that was really the main goal of the film for me."
The King of Staten Island is released on Friday, June 12.