King of Vacuums James Dyson Owns More Land Than the Queen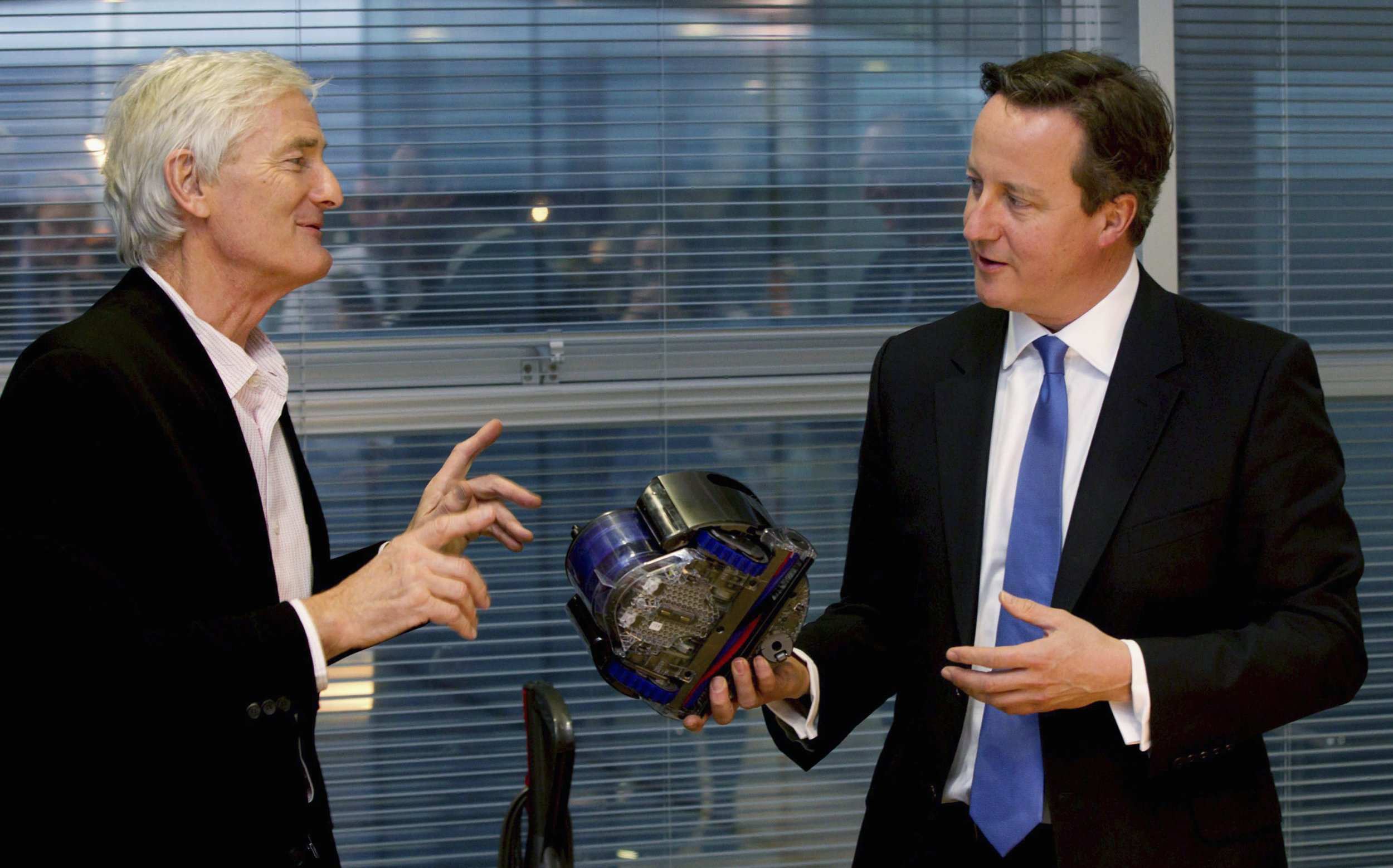 James Dyson, the billionaire inventor of the bagless vacuum cleaner and the airblade hand dryer, has surpassed the Queen as one of the largest private landowners in Britain, according to the The Sunday Times.
Dyson's acquisition of the 3,000-acre Cranwell and Roxholme estate from the Crown Estate in Lincolnshire, in the north of England, put his total holdings at 25,000 acres. In her own right, the Queen owns 20,000 acres in the form of the sprawling Sandringham estate in Norfolk, but the rest of her property is owned by the Crown Estate.
Along with the distinctive bagless vacuum cleaner, bladeless fans and ubiquitous hand dryers have contributed to Dyson's estimated $4.2 billion fortune. Dyson's main home, Dodington Park, is an 18th century manor in the southern English county of Gloucestershire, but he also owns property in Chelsea, London and the Nocton and Carrington estates, both in Lincolnshire.
"I grew up in agricultural north Norfolk. As a schoolboy and college student I used to spend my holidays working on local farms harvesting potatoes, sprouts, parsley and blackcurrants. I'm enjoying farming in Lincolnshire, which is similar to Norfolk," Dyson told The Sunday Times in an interview this weekend.
Dyson has declined to disclose how much the Lincolnshire estate cost. Newsweek contacted a Dyson representative for comment but have not heard back.
In November, Dyson announced a $2.3 billion investment drive to create new ideas and products, build factories and develop links with British universities. Research has also been launched into "affordable house robots" that can perform domestic chores while homeowners are away.
He also "hinted" to The Sunday Times that farming and agriculture will be the next industries to be revolutionized by the Dyson touch.
King of Vacuums James Dyson Owns More Land Than the Queen | Tech & Science