King Von's Ex Asian Da Brat Tweets Heartbreaking Message After His Death
AsianDaBrat spoke out following the death of her ex-boyfriend, Chicago rapper King Von.
The Dallas-born Asian Da Brat, who formerly went by the stage name Asian Doll until 2019, posted a cryptic tweet after Von's death made headlines on Friday. "I wanna die 2 Shid it feel like I'm dead already," she wrote along with broken-heart and peace sign emojis.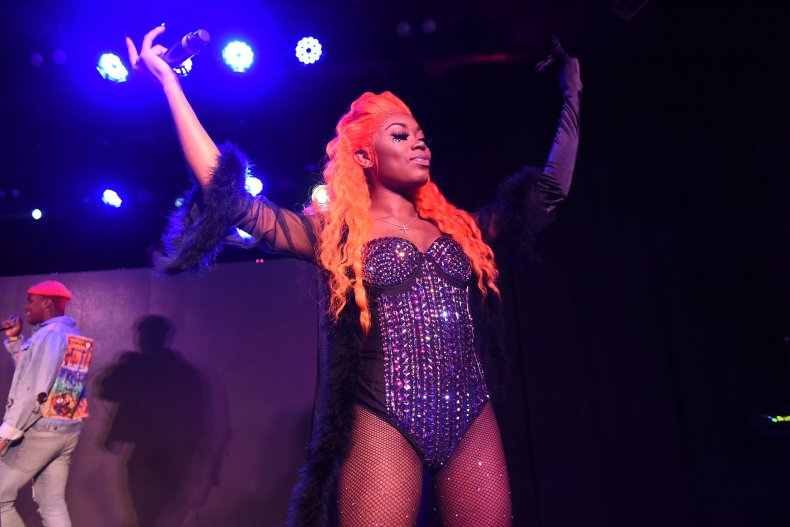 Asian Da Brat and Von were a couple for some time before they called it quits romantically in August. However, they remained close in the months after, and in early October fans thought the pair were reconciling after Von posted a series of tweets about being in love. Asian Da Brat also wrote a tweet referring to Von as her "husband" in October, however, it was deleted following a picture Von shared on his Instagram Stories on October 5, in which he claimed he was "still single."
Despite their breakup, AsianDaBrat fans still flooded her with condolences on social media after learning of Von's death.
"Asian I kno its nothing nobody can really say to you that's gonna make this time easier for you. I just wanna say I'm so sorry for your lost he loved u asian and he will be watching over you just make him proud keep his name alive he will live on through you his family,fans,friend," one fan wrote in response to Asian Da Brat's tweet on Friday.
"2020 is not the year at all," on person tweeted, adding, "keep your head up Asian we love youuuu."
Another fan wrote: "Omg Asian, we love you so much. I'm praying so hard for. You tonight. I'm sending the angels of healing and strength your way during this difficult time."
Von, whose real name was Dayvon Daquan Bennett, was among the many hit by bullets after a shooting broke out in Atlanta's Monaco Hookah Lounge in the early hours of Friday morning. Two people were fatally shot while several others were injured, including one person who was reportedly struck by a vehicle outside of the venue.
Hip hop personality and commentator DJ Akademiks confirmed 26-year-old Von's death in an Instagram post, noting that Von's manager was also shot during the debacle and is currently recovering in the hospital.
"It's with great sadness that I have to confirm that #kingvon has passed away. I spoke with his manager who luckily has survived being shot and is currently recovering in the hospital. However, Von manager did confirm that Von was shot and did not make it. RIP King Von," Akademiks wrote.
Released in October, Von's Welcome to O'Block was the follow-up to his successful debut album, Levon James, which reached No. 36 on the Billboard 200.