Kingdom Hearts 3 Director Teases Limitless Ending & Huge Worlds at D23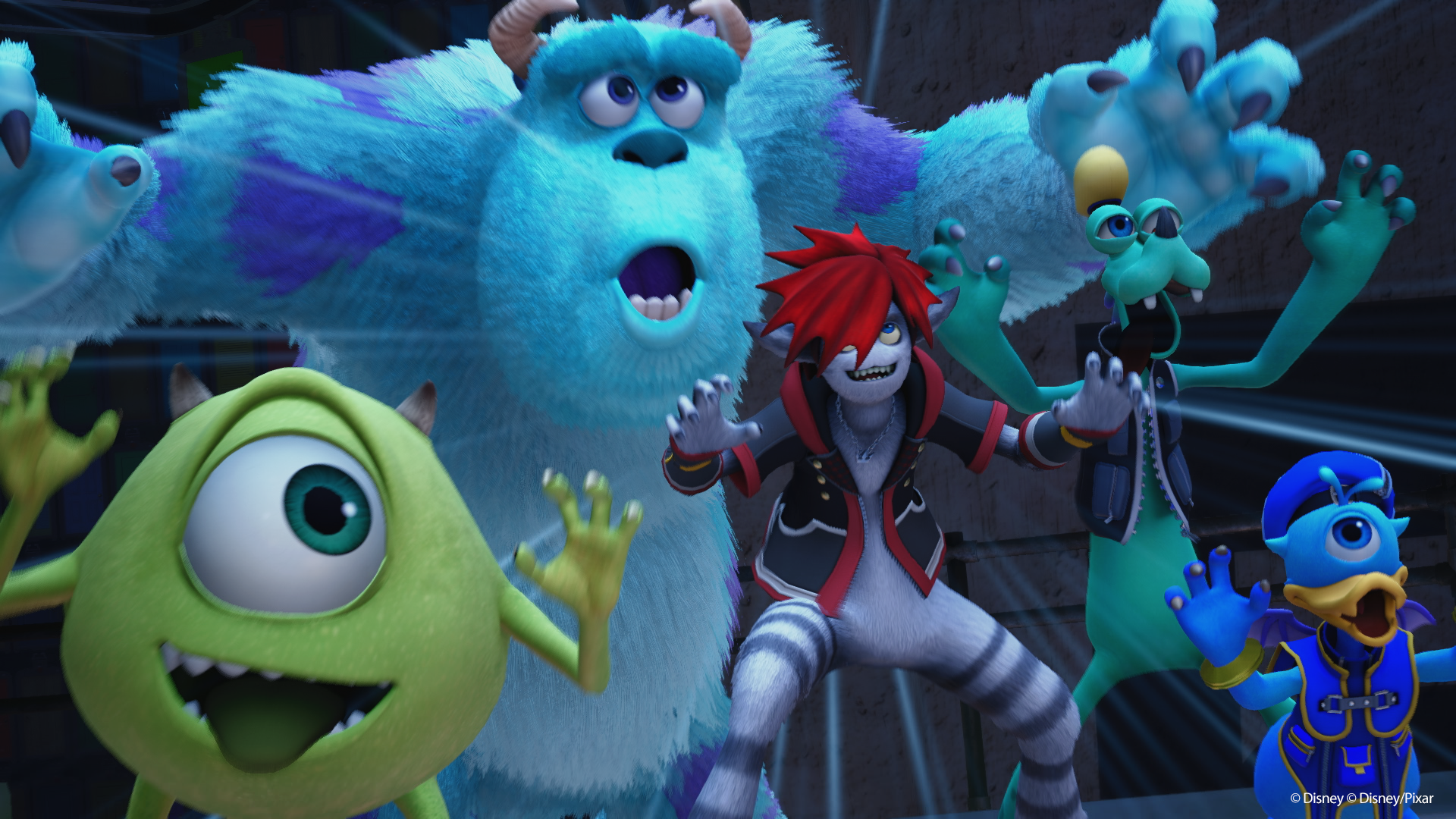 Kingdom Hearts 3 was the star of D23 Japan earlier this month, and as new translations from the event emerge, we're starting to learn more about the upcoming game. Thanks to IGN Japan and KH13, we've got new details about the game's crazy ending and ridiculous world size.
With regard to the ending of Sora's Kingdom Hearts saga, Director Tetsuya Nomura couldn't resist the urge to discuss how the finale to the decade-long plot will play out. He told IGN the closing sequence features "something I have always wanted to do, ever since making Final Fantasy… You will be able to do anything. It will be a compilation of everything up until now."
In other words, given that Kingdom Hearts 3 intends to close a major chapter in the franchise, there's a slight tease here that Nomura wants to hit us with all the feels in all the right places. The idea of being able to do "anything" in the game's final moments is likely an exaggeration or translation error at the very least, but it certainly sets a high bar for where the story will go.
In terms of bringing this fragmented series together, it'd be awesome to end it all on something akin to a gauntlet of every world Sora and his friends have encountered over the course of their journey. After all, destroying every last trace of darkness will likely involve more friendship and love than we've seen yet. What better way is there to symbolize that immense power than by uniting every helper character, NPC and party member in the same set of events? It'd be a potential licensing nightmare for Disney and Square Enix, but it'd certainly encapsulate the limitless potential Nomura has described.
Speaking of worlds, we also have further confirmation that the themed environments of Kingdom Hearts 3 will be more expansive than they've ever been. During this month's D23 fan presentation, Co-Director Tai Yasue mentioned that "one world is equivalent to one [previous] game, and the things to do for each world are vastly different." As insane as that sounds, Yasue has suggested that a single world, whether it features Monsters, Inc. or Toy Story, could very well be content-rich enough to match the 30-ish hours required to finished Kingdom Hearts or Kingdom Hearts 2.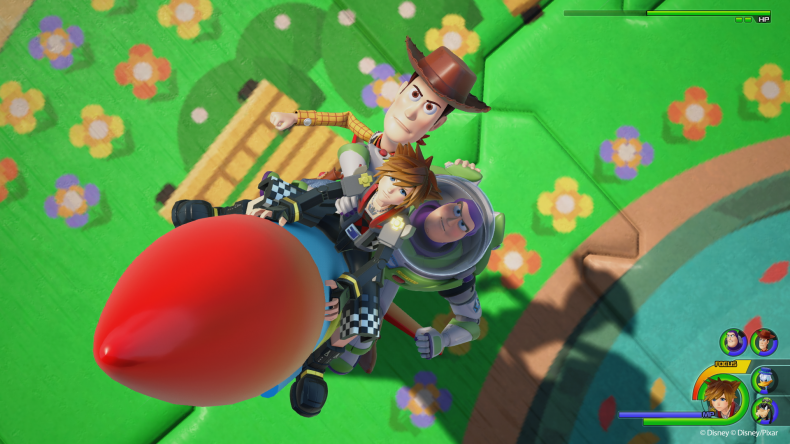 Of course, there are a few obvious caveats to this statement. For one, because we're dealing with a Japanese-to-English translation, there's always room for words to be interpreted incorrectly. It's also possible this number is inflated by collectibles and sidequests located in each of these worlds. A mainline run through the first plot may not take very long, but there could be more depth to squeeze from each world once you return to it.
For what it's worth, this seemingly ludicrous description of world size is considerably larger than Nomura previously told Dengeki in 2016. Back then, he said one world in Kingdom Hearts 3 would equal the size of the entire Kingdom Hearts 0.2 demo. If that's the case, a world in Kingdom Hearts 3 is more likely to take three to four hours to get through. Regardless of which estimate is more accurate, it's clear that Kingdom Hearts 3 is still a massive game with equally massive creative ambitions from start to finish.
Kingdom Hearts 3 is slated to release in 2018 on PS4 and Xbox One.
How do you think Kingdom Hearts 3 will end? How big do you want its worlds to be? Tell us in the comments section!