'Kingdom Hearts 3' Free & Paid Story DLC Confirmed for 2019 Release
Kingdom Hearts 3 is getting both free and paid DLC, expected to release by the end of 2019. The news was confirmed in a Dengeki PlayStation interview published Wednesday. While details on the extra content remain scarce, here's what the publication had to say after speaking with game director Tetsuya Nomura.
"It is unknown exactly when this DLC will be released, but Nomura stated that free additions may come 'sooner' and be released as soon as they are ready, while, the paid DLC will be grouped into one single package and is aimed to be released by the end of 2019."
This more definitive statement pales in comparison to Nomura's generalized musings over the past few months. "We do want to have something to add to your enjoyment of Kingdom Hearts 3, so maybe you could continue to play a little longer than release, but we haven't really thought of anything in detail yet," Nomura told Game Informer this past June. In fact, in the days leading up to Kingdom Hearts 3's launch, Nomura told Famitsu he'd rather work on the next game instead of DLC. That being said, given Square Enix's strong track record for featuring DLC alongside almost all its major titles, it's no surprise a triple-A success like Kingdom Hearts 3 would receive a similar treatment.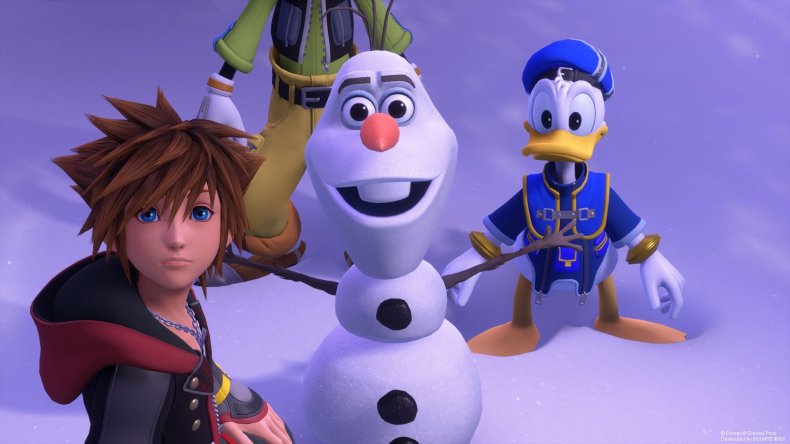 The question that remains, however, is what form said DLC will take. The free content seems best suited to offer additional Battlegates, post-game challenges and character customization options, but how might the game's narrative expand beyond that? The Secret Movie at the end of the game reveals a somewhat clear direction for future storylines, but is that something we'll see in an expansion, or a totally new game? Without spoiling too much, the evidence suggests that fans hungry to see more Square influence in Kingdom Hearts 3 might get their wish.
It'll likely be some time before we learn what DLC for a Kingdom Hearts game might look like, but Nomura's statements suggest the post-launch plan for Kingdom Hearts 3 won't be quite as extensive as the multi-episode arc for Final Fantasy XV. Yet, it may be slightly meatier than some were expecting.
Kingdom Hearts 3 is available now on PS4 and Xbox One.
What would you like to see from possible DLC for Kingdom Hearts 3? Would you be willing to pay for extra story content? Tell us your thoughts in the comments section!