'Kingdom Hearts 3' Remind DLC Trailer Teases Yozora, Pre-Orders Coming Soon
Kingdom Hearts 3 Remind DLC details and trailer footage have leaked via an official Square Enix YouTube listing that has since been made private. Alongside the expansion's release dates and pre-order plans, fans also get a quick glimpse of Yozora, Sora's mysterious alternate form.
Starting with the most critical detail of all, we now know that Kingdom Hearts 3 Remind releases first on PS4, January 23, followed by Xbox One on February 25. Here's the DLC's description courtesy of the now-hidden trailer link.
"Re Mind - The other tale that unfolded during the climax of Kingdom Hearts 3. Determined to rescue Kairi, Sora travels to the Keyblade Graveyard a short time before the final battle was to take place. Lacking a corporeal form, he traces the hearts of the Seven Guardians of Light. Through experiencing their personal battles firsthand, Sora is about to discover the truths that he has never before imagined."
Thanks to the mirrored trailer embedded above, there are a few things fans are able to see. Final Fantasy crossover favorites Leon, Yuffie and Aerith have finally returned to the plot, as Riku heads to Radiant Garden to look for his lost pal. There are also quick glimpses of a fully explorable Ad Caelum world, a playable Kairi sequence, a new magic type called Reflega and a brief nighttime encounter with Yozora.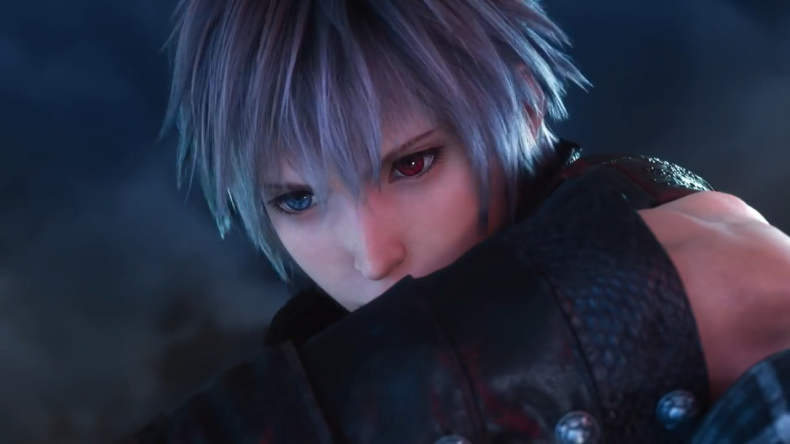 Those who've played Kingdom Hearts 3 will remember Yozora through two key appearances in the game. First he's introduced as the playable Sora alternate character in the Verum Rex mini-game found in the Toy Box world. But, he's also briefly seen, and is the namesake of, Kingdom Hearts 3's Secret Movie. Many fans believe the teaser references Japan's iconic Shibuya Crossing and, by extension, the cult-hit Square RPG The World Ends With You. In the short clip, Yorza watches from above as Sora and Riku wage war against the threats amassing below.
A pre-order link was also placed in the upper half of the description but was never made functional. This means pricing details for the DLC were not yet announced. We imagine this will change once the trailer officially goes live. As for when that might be, its true release date remains unclear. It's possible the official version may be available by the time you read this, but, given the timing of the post, there are other possibilities as well. It was just recently announced that Sony will host a State of Play livestream on the morning of December 10. Given that Remind releases first on PS4, it's possible the video may be featured during the show. Geoff Keighley's Game Awards are also set to air December 12, making a trailer debut there equally possible. We'll do our best to update this article with new information as it becomes available.
Kingdom Hearts 3 is available now on PS4 and Xbox One. The Remind DLC releases January 23 on PS4 and February 25 on Xbox One.
What are your thoughts on this new Kingdom Hearts 3 Remind trailer? What does Yorza have to do with the plot? Tell us in the comments section!